Beatles For Sale Songs Ranked
Beatles for Sale is the fourth studio album by the English rock band the Beatles. It was released on 4 December 1964 in the United Kingdom on EMI's Parlophone label. The album marked a departure from the upbeat tone that had characterized the Beatles' previous work, partly due to the band's exhaustion after a series of tours that had established them as a worldwide phenomenon in 1964. Beatles for Sale was not widely available in the US until 1987 when the Beatles' catalog was standardized for release on CD. Instead, eight of the album's fourteen tracks appeared on Capitol Records' concurrent release, Beatles '65, issued in North America only. Beatles for Sale received favorable reviews in the UK musical press, where it held the number one spot for 11 of the 46 weeks that it spent in the top 20. The album was similarly successful in Australia, where the band's cover of Berry's "Rock and Roll Music" also topped the singles chart. One of the songs omitted from the US version of the album, "Eight Days a Week", became the Beatles' seventh number one in the US when issued as a single there in February 1965. In 2000, it was voted number 204 in the third edition of Colin Larkin's book All-Time Top 1000 Albums. Here are all of Beatles For Sale songs ranked.
Don't miss out on the TIMELESS Beatles music below! Click to experience the MOST influential band of ALL TIME!
14. Everybody's Trying to Be My Baby
"Another Carl Perkins cover?! Jeez. Well, at least it gives George a song to sing on, I suppose. And it's at least as good as their take on Honey Don't. George's solos are right out of the playbook of Hank Garland, a guy people don't talk about enough when discussing Harrison's influences. You'll probably know Hank as the guy playing electric guitar on Jingle Bell Rock, but he worked with… well, everybody. Go take a look at his Wikipedia page. Learn you some knowledges, brutherrrrrr! Regardless, a good enough way to close the album. Neat trick ending too."
13. Honey Don't
"Another cover, but it's hard not to like this one. First of all, Ringo can sing. I'd go so far as to say that at this point in the Beatles' career, he was a better singer than George. He sounds great on this one. It's also one of the few early Beatles tracks with a really, really well done stereo mix. And it's fun. Silly, slight, insubstantial and all the rest, but fun."
12. Words of Love
"Words of Love" is a dead-on cover of a Buddy Holly tune with nice guitar lines by George. Except, in this case, the original is better than this version."
11. Mr. Moonlight
"Oh great, let's derail the Fun Train. That didn't take long. Does anybody really like this track? I mean, really like it? It's about as dull as the Beatles ever got. To be fair, they didn't write it, but that doesn't mean they needed to record it. Unfortunately, Beatles for Sale ended up being something of a dumping ground for the last few covers they were doing in their Hamburg years that they hadn't put on their first two albums yet. And this was one of them. Might also have the least exciting organ solo of all time performed by someone whose first name wasn't Keith. Lennon's voice IS great, but you could have the objectively greatest voice in human history and you wouldn't be able to carry this track with it. Not with this half-hearted "are we done yet?" arrangement, anyway."
See more: The Beatles Albums Ranked
10. Kansas City / Hey-Hey-Hey-Hey!
"It's just Kansas City, by the way. Copies of Beatles for Sale didn't have it listed as "Medley: Kansas City / Hey-Hey-Hey-Hey!" until the 70s after Little Richard's… actually, lemme start over. Little Richard was performing a version of Leiber/Stoller's Kansas City with a new refrain he'd came up with. Months later he released Hey-Hey-Hey-Hey!, credited as written entirely by Richard, which was the new version. The Beatles covered Kansas City but threw in Richard's "hey-hey-hey-hey, hey baby" refrain during it. Richard's lawyers claimed the track was actually a cover of both songs and demanded that Richard get equal writing contributions to those of Leiber/Stoller. But (so far as I can tell anyway) if you owned Beatles for Sale in the 1960s, A7 was titled Kansas City and credited to Leiber/Stoller. Apart from Paul singing his ass off in a MUCH more ragged, John-y tone of voice than normal (compare his singing on Long Tall Sally), it's a fairly decent cover but not a lot else."
9. I Don't Want to Spoil the Party
"I've always thought of this as a rewrite of I'll Cry Instead from A Hard Day's Night, and that's the better track. This sounds like it took about twenty minutes to write. Amazing energy, especially in the bridge. They rocked ther country and western thing they had going on this album."
8. What You're Doing?
"Finally, another good original. Apart from, y'know, inventing the Byrds, this one's got hooks out the wazoo, plus an incredible guitar/piano bit in the middle that (brilliantly) changes the chords from D-to-G to D-to-Faug. Also, George's solo is incredible in its economical use of notes. He plays just enough to get the gist across. It's something of a precursor to his solo on Nowhere Man as well."
7. Rock and Roll Music
"Oh hey, this album's first bonafide awesome song. Another Chuck Berry cover from the boys, and Lennon's fuckin' HOLLERING on this thing. It's also worth pointing out that Ringo's drumming starting at 1:57 is some of the best and most dexterous he ever did. Throwing that ride cymbal pattern on top of that bass/snare pattern isn't a beginner move."
See more: The Beatles Songs Ranked
6. Baby's in Black
"This one's just odd. Really, really damn odd. Structurally it's almost incoherent. Six measure chorus -> seven measure verse -> chorus -> verse -> bridge? And a four measure bridge that bleeds into the first measure going back into the chorus? Bwaaaaaaaaat? I'll give you that the close harmony vocals are great (particularly in the bridge), but it's a bit corny. Again. Also, George's solo is absolute gibberish."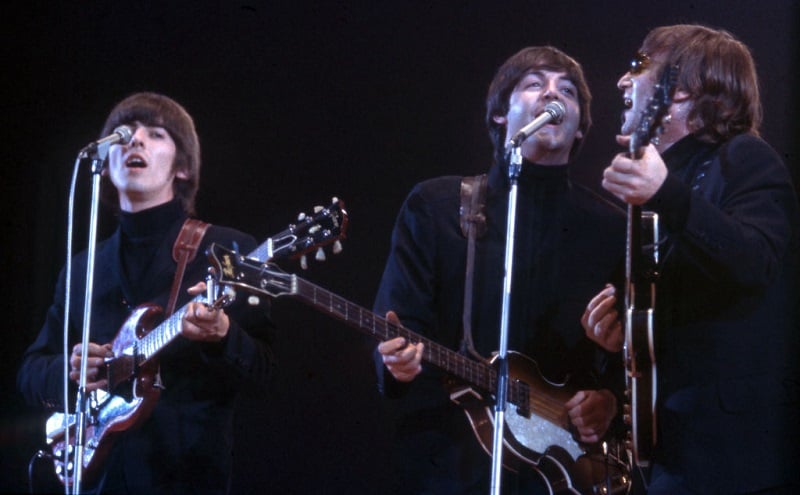 5. Every Little Thing
"Yet again, decent. That chorus is fairly sophisticated, though, with the piano/timpanis giving it an almost Spector-y quality. You'll also note that the chorus melody from A to G back to A would be reused by George for the verse melody from If I Needed Someone. But it's not a very memorable track outside of that chorus."
4. I'll Follow the Sun
"For Sale's the black sheep of the Beatles catalog, and as such I tend to forget about it constantly… or rather, I tend to forget which Beatles tracks are on it. And this one's an unsung gem, and another track with a highly unusual structure. I'm not sure this song has a chorus. Or… ok, the "one day, you'll look, to see I've gone" bit is either the verse or the chorus (I'd say verse), which means the "and now the time has come, and so my love, I must go" bit is either the chorus or the bridge (I'd say bridge). But it doesn't have all three. The first two chords of the verse are in a completely different planet than the rest of the track. I mean, the song's in C and the first two chords of the verse are Gmaj and… uh… uhhhhhh… *hurriedly runs to piano* some weird inversion of F7, which would normally resolve to Bb but instead it jumps straight to C. Also, the notes Paul sings to accompany the change to F7 ("you'll look") are Eb and A, which make a nasty sounding tritone. But the bridge bit is absolutely gorgeous, particularly John's low harmony. As with It Won't Be Long from With the Beatles, this covers a LOT of ground in two minutes."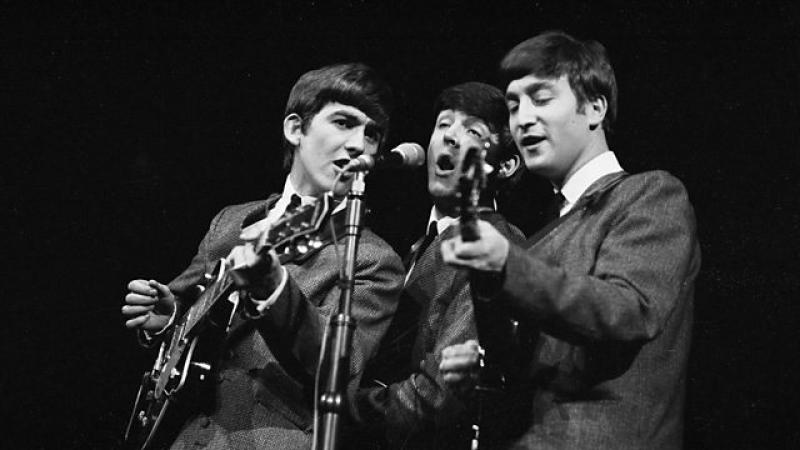 3. No Reply
"This song describes the harsh reality of a failed relationship. The "I nearly died" part is extremely powerful. One of the Beatles best early songs."
2. I'm a Loser
"Not a killer track, but a HELL of a lot better. They'd toyed with country a bit here and there (I'll Cry Instead), but this is the farthest they'd gone. Though it's really some sort of country/folk combo. This is the first (only?) time Lennon plays the harmonica and it doesn't get on my nerves. It's a more ragged style of playing than he'd done before. Normally if John played a harmonica during a track, it was purely for accompaniment (I Should Have Known Better) or as the hook for the entire track (Love Me Do). Here, he pulls it out for a solo and then puts it away. George's solo after it isn't great, but does the trick."
1. Eight Days a Week
"Again, decent. Unbelievably stupid lyrics/middle eight, but the verse melody's fine and the "hold me, love me" bit is fairly clever. I actually think the most interesting part of the song is the intro/outro bit, which seems like it belongs on a track from a Moody Blues album. Or maybe even something off of Atom Heart Mother or Meddle. No, really. We're talking barely seven seconds of music here, but we're also talking 1964. Rock music didn't sound thematic/film score-y in the way those first few seconds of this track do. Still, "first few seconds." They'd really have a hand in shaping prog with We Can Work It Out, but that was over a year away. And I'm rambling."