Chris Brown Albums Ranked
Christopher Maurice Brown (born May 5, 1989) is an American singer, rapper, songwriter, dancer, and actor. Born in Tappahannock, Virginia, he was involved in his church choir and several local talents shows from a young age. Having signed with Jive Records in 2004, Brown released his self-titled debut studio album the following year, which became certified double platinum by the Recording Industry Association of America (RIAA). Brown has sold over 140 million records worldwide, making him one of the world's best-selling music artists. Throughout his career, Brown has won several awards, including a Grammy Award, 15 BET Awards, four Billboard Music Awards, and six Soul Train Music Awards. According to Billboard, Brown has the seventh most Billboard Hot 100 entries with 93. Brown has pursued an acting career, and his personal life has been publicized. In 2007, he made his on-screen feature film debut in Stomp the Yard, and appeared as a guest on the television series The O.C. Other films Brown has appeared in include This Christmas (2007), Takers (2010), Think Like a Man (2012), and Battle of the Year (2013). Here are all of Chris Brown's albums ranked.
Don't miss out on the music of Chris Brown below! Click to experience his wonderful sound!
9. Royalty, 2015
"It's probably my favorite album from him… It has his trademark essence to it.. The beats the instrumentals and overall production and vocal style everything is just OG Breezy.. It's so perfectly fitting as Pop-influenced R&B…and elements here and there with dance hall tracks and tropical style beats in tracks like Zero and Fine By Me.. And my favorite track on it Back to sleep, has to be the highlight of the album… smooth, lazy, laid back R&B with soulful vocals by Chris.. Just what is needed for a winning track to play in the bedroom.. Other highlights of the album have to be Picture Me Rollin and Liquor.. With the former being a perfect 2006 vibe."
8. Indigo, 2019
"Chris Brown has always been amongst the most talented artists in the world and is arguably the most talented. With His 9th studio album indigo he took that talent to the next level showing everyone why In an era of Hip Hop, R&B will still shine proofing again why he is the True King of the genre.
The Album is very diverse with superstar features like Drake, Justin Bieber, Tyga, H.E.R, Lil Wayne, Tory Lanez, Joyner Lucas, Gunna, G-Eazy, and many more. Every song has its own very special meaning behind it that u can easily relate to. For the first time in a long time breezy was making music on what he was going through and showing how many of us can actually relate. And he does all this while having this giant smile on your face because the sound truly gets u excited. This is great music that we haven't heard in a long time. Breezy took modern music and put a classic vibe to it and it truly worked like a charm. Well Done."
7. Heartbreak On A Full Moon, 2017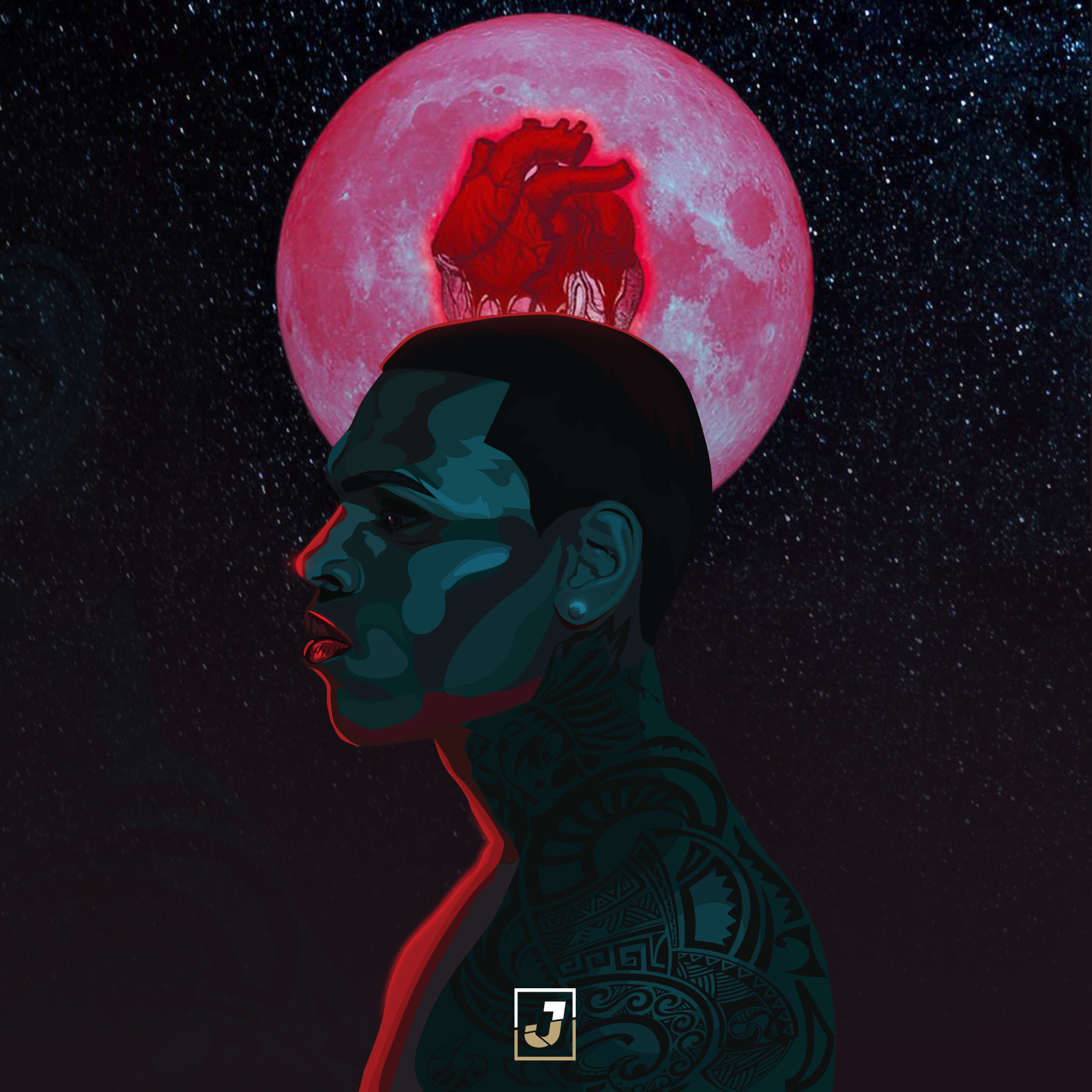 "The highlights of this album have some of the best lyrics and productions that R&B has ever heard. "Lost & Found" is a song produced with a beautiful bass that makes an unique atmosphere, blended with the lyrics very well-written, about how hard is a relationship with this girl for the single, which is being used by this girl. "Even" is a legendary ballad that has MJ written all over it. "This Ain't" is a song that has all the R&B genre in it, singing about the difference between sex and love, with Brown singing damn well on this one (he shows his amazing skills on other amazing slow jams like "Covered in You" and "Enemy")."
6. Fortune, 2012
"I have listened to Fortune and have really enjoyed it. I have the edited-version which contains virtually no profanity, but does contain some explicit sexual content, so parents be warned. Vocally, I was impressed. Musically, Fortune is an off shoot of today's music which is heavily auto-tuned, but I can listen to the album in its entirety, with the exception of Till I Die, straight through."
See more: Pitbull Songs Ranked
5. X, 2014
"This has got to be one of Chris Brown's best albums! I love all the tracks. My most favorite ones are X, Add Me In, Loyal, New flame, Songs on 12 Play, Time to Love, Stereotype, Lady in A Glass Dress, Do Better, Body Shots, Drunk Texting and Lost in Ya Love. ~ yeah I know, that's nearly the whole album i listed, but it was just that good. It really payed off with this album with all the delays it went through. I would recommend this to any R&B lover or party goer as well."
4. Graffiti, 2009
"There isn't a single song on this album that I don't want to hear over and over again. It is a real pity that the backlash against Chris was the reason behind the album not getting a lot of exposure and publicity. The label should really think about relaunching this album. Those who don't have it are missing out on a great album. I would love to see a video of Pass Out. That song is right up there with Forever."
3. F.A.M.E., 2011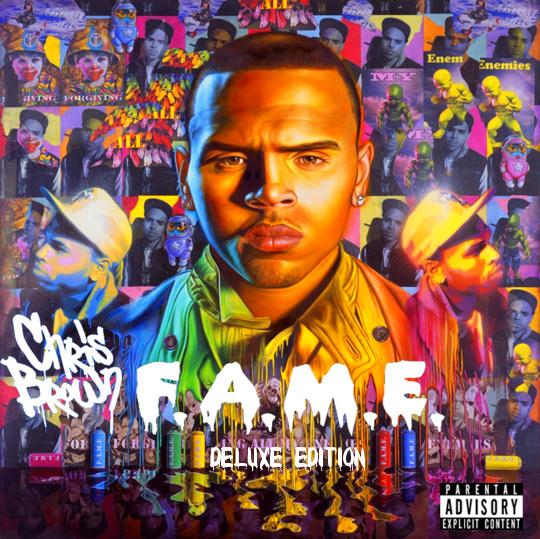 "This album is great all the way through. No, he's not all the way hip-hop, R&B or pop-he's making his music. Look at the credits, its almost all CB, there's not a genre for that! He got classed where he did, probably because his songs weren't rap & aren't even close to candy coated pop. I loved it. His slow jams are just as worthy for turning up and dancing through the house. I have been killing these songs on pandora – finally getting the mp3 album to put in the car. There was a Fuse TV special that he really opened up and talked about this album & where he's taking his style."
See more: Benny Benassi Songs Ranked
2. Chris Brown, 2005
"On this episode of projects overhated by RYM, I take a look at Chris Brown's debut record, Chris Brown. C. Breezy was only 15/16 when this was released but it's actually a good record! There are a decent amount of standout songs and even more good songs. His lyricism is average but his delivery is good. There are moments where is vocals are little shake but it's honestly because he was still going through puberty. The production is solid but a few tracks sound the same. Run It! and Gimmie That are easily the two best. Juelz Santana and Lil Wayne kill their features but everyone else is pretty meh. At the time of this review, the RYM rating for this joint is 1.98/5 Stars, which is way too low for this. I do think the sound is a little monotonous but it's a decently good project at the end of the day."
1. Exclusive, 2007
"A vintage album from one of (if not the greatest) Artiste of the past two decades since the exit of the legendary king of Pop Michael Jackson .Chris Brown in his element of pure perfection delivering hits and tunes to suit your ears and get you grooving all year long."