City of Evil Songs Ranked
City of Evil is the third studio album by American heavy metal band Avenged Sevenfold, released on June 6, 2005, through Warner Bros. Records. Co-produced by Andrew Murdock, City of Evil contains a more traditional heavy metal and hard rock sound than Avenged Sevenfold's previous two albums, which showcased a predominantly metalcore sound. The album title is derived from a lyric in the song, "Beast and the Harlot". The album is notable for the absence of screaming vocals. M. Shadows worked for months before the album's release with vocal coach Ron Anderson, whose clients have included Axl Rose and Chris Cornell, to achieve a sound that had "grit while still having the tone". In order to increase stamina and strength on the pedals, The Rev would sit for hours practicing until he could get up to 210 beats per minute. The album was ranked No. 63 on Guitar World magazine's "100 Greatest Guitar Albums of All Time". City of Evil also appears in Kerrang!'s "666 Albums You Must Hear Before You Die" and "50 Albums You Need To Hear Before You Die". The album was ranked No. 35 in Kerrang's list of "50 Greatest Metal Albums Ever" in 2016. Rolling Stone listed the album at No. 100 on its list of The 100 Greatest Metal Albums of All Time. Here are all of the City of Evil songs ranked.
Don't miss out on the timeless Avenged Sevenfold music below! Click to experience the band at their finest!
11. Trashed and Scattered
"One of my favorite guitar intros on the album kicks this song off, before going into blazing speeds, blistering shred solos and a catchy, shout-a-long chorus. Just an overall incredible song!"
10. Betrayed
"I was looking forward to hearing this song, since it was supposedly about the murder of Dimebag Darrell, but I was disappointed with this song. It was kind of boring, and had an awful opening riff to the song."
9. Burn It Down
"Has a very cool guitar riff at the beginning and then from there, the song does the usual Avenged Sevenfold routine: M. Shadows lets his voice hit high notes, and then right in the middle, the song breaks into a thrash metal solo, and then it goes soft again."
See more: Avenged Sevenfold Albums Ranked
8. The Wicked End
"A very fast and enthralling song. I really liked Shadows voice on this song for some reason, it just seemed more gruff then ever. For people who don't like the fact he doesn't scream anymore, well, I think that its a step in a new direction, and I like the direction they're taking."
7. Strength of the World
"By far, my favorite track on the CD. The song starts off in a very classical mood and then breaks into a very awesome thrash song. At about 6:40, Synster Gates breaks into his greatest solo to date ( I believe). Overall, this song is just perfect. "
6. Sidewinder
"This song is another epic masterpiece. The guitar playing on this song is simply jaw-dropping. One of my favorite choruses on the cd. This is metal symphony. So many different parts, and then suddenly breaking down into a flamenco guitar part to end it. brilliant. to mix the neoclassical stylings of Malmsteen and Vai with a spanish guitar outro without sounding cheesy…wow."
5. Blinded in Chains
"A somewhat average song, but the drum roll about 2:50 into the song is pretty awesome. I didn't really like the song that much at first, but once again, it's Synster Gates and Zacky Vengence's guitars that make me like the song."
See more: Avenged Sevenfold Songs Ranked
4. Beast and the Harlot
"I thought this song was a very interesting opener. They decided to jump right into showing what their new sound was about, and the guitar work is stunning. my favorite part though is the verses. a heavy riff behind some very cool sounding vocals. and the drumming is fantastic."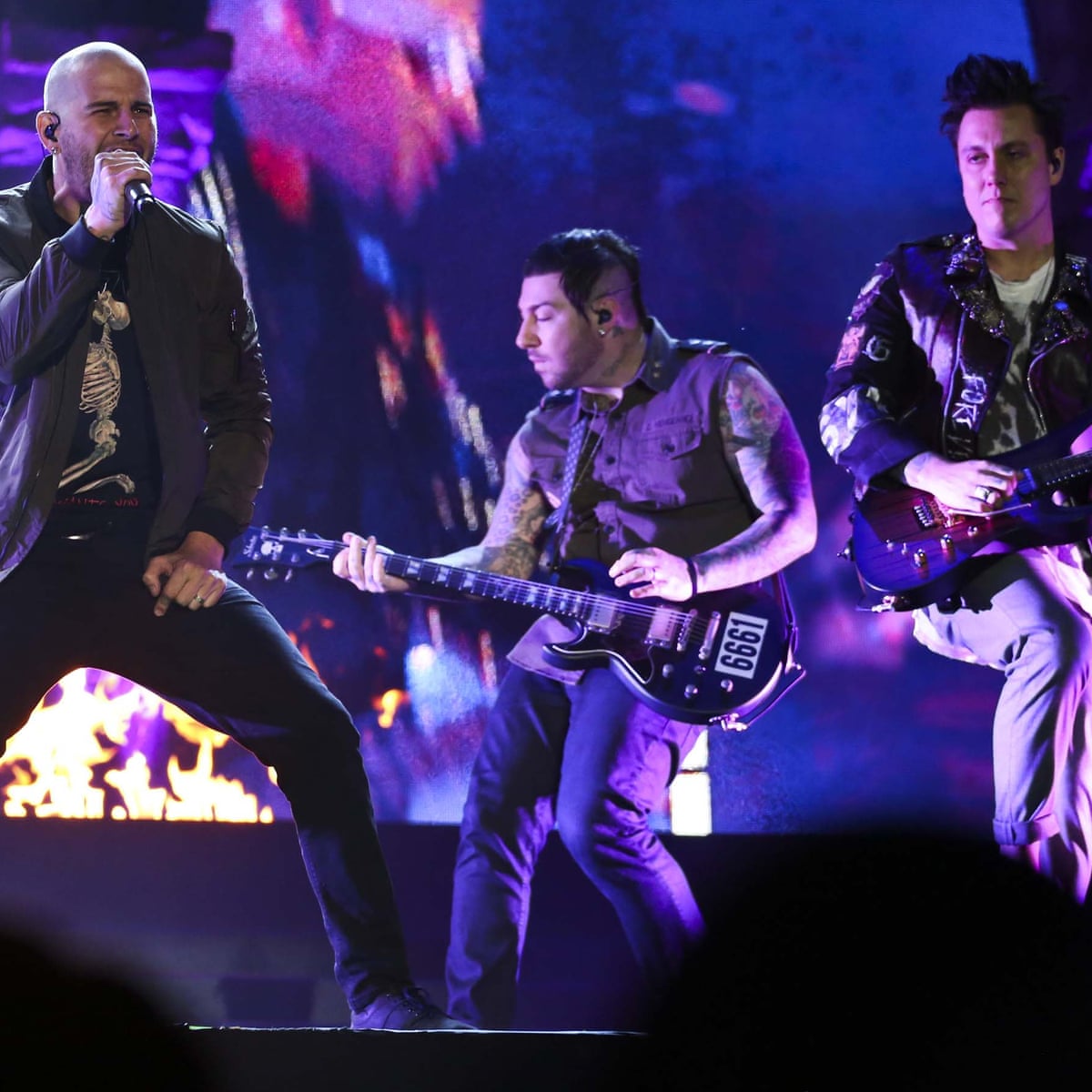 3. Seize the Day
"One of my favorite songs on thsi cd by far. VERY Guns and Roses, with piano, and some of the best Slash sounding guitar playing I've heard since November Rain, which is what I would consider this song. a7x's November Rain. The perfect lyrics to fit the song, and that guitar solo…one of the best and most emotional guitar solo's I've heard in a LONG time. I get chills everytime he hits that pinched harmonic at the end. A masterpiece of a song. Sure to be a classic."
2. M.I.A.
"After a little bit of a letdown with Betrayed, I was wondering how they would end the cd, and this song is the PERFECT end to the cd. A very nice, melodic intro, before going to a gallpoing riff that is very heavy and catchy at the same time. Hello Iron Maiden. The lyrics are brilliant.and the heavy part at about 4:05 is amazing. especially the guitar playing going on in the background when it goes to a less chugging part. The guitar solo is another one of the higlights of this cd. I thought maybe he had run out of ideas, but I was wrong. and the return to the clean melodic part for the end, with the acoustic sounding solo fade out of the cd is a fine end for a very good cd."
1. Bat Country
"There first single I believe, and this song is put together very well, and the chorus is one of my favorites on the cd. I really like the way they put the cleaner guitars in to effect on this song. A good representation of the cd as a whole. Some great guitar playing, and some nice drumming going on as well. The guitar playing reminded me a lot of Zakk Wylde in the solo."