Countdown to Ecstasy Songs Ranked
Countdown to Ecstasy is the second studio album by the American rock band Steely Dan, released in July 1973 by ABC Records. It was recorded at Caribou Ranch in Nederland, Colorado, and at The Village Recorder in West Los Angeles, California. After the departure of vocalist David Palmer, the group recorded the album with Donald Fagen singing lead on every song. Although it was a critical success, the album failed to generate a hit single, and consequently charted at only number 35 on the Billboard 200. It was eventually certified gold by the Recording Industry Association of America (RIAA) in 1978, having shipped 500,000 copies in the United States. Well-received upon its release, Countdown to Ecstasy received perfect scores from music critics in retrospective reviews. Here are all of the Countdown to Ecstasy songs ranked.
Don't miss out on Steely Dan music below! Click to experience the band at their finest!
8. Your Gold Teeth
"Your Gold Teeth" is pure, be bopping jazz-rock genius. The song positively struts, drenched from top to bottom with irresistible cool. It's a swinging, addictive classic, a swirl of electric piano and shimmying guitar."
7. Show Biz Kids
"Everything about the song, from its moaning slide guitars and thumping backbeat to Fagan's ultra-hip, ultra-sarcastic sneer, is absolutely irresistible. Musically, it's a slab of funky blues-rock, with a few merciless guitar outbursts (courtesy of session man Rick Derringer)."
6. The Boston Rag
"I may never figure out what this song is actually about, but there's no denying the dreamy beauty of the main melody (there seems to be some sense of nostalgic reverie in the lyrics), or the wonderful meld of acoustic and electric guitars."
See more: Steely Dan Albums Ranked
5. My Old School
"My Old School," an excellent kiss-off to Becker and Fagan's alma-matter, full of smirking bitterness. "My Old School", the only single from the album, is far from the best track here, but does contain the horns that would be a Dan signature on albums like "Aja".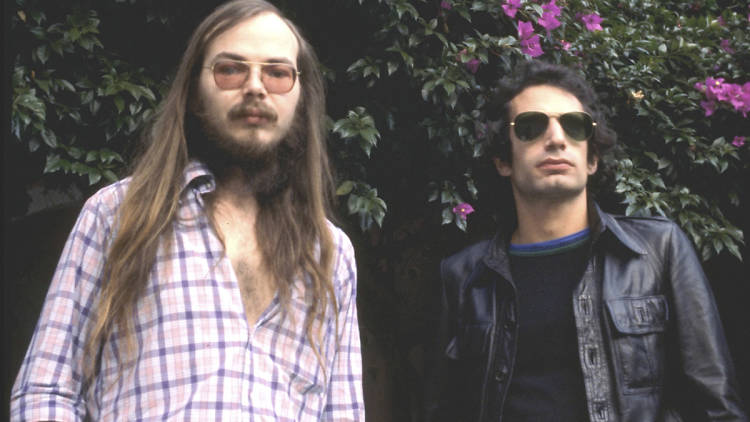 4. Razor Boy
"The Razor Boy," which disguises an ominous warning to some faithless lover (or backstabbing friend) under a layer of intoxicating, decadent pop. After that is the gorgeously enigmatic"
3. Pearl of the Quarter
"Pearl Of The Quarter" throws a bit of country into the mix, with Baxter's pedal steel guitar complimenting the hypnotic music. Lyrically, it's classic Dan- at first it seems to be a simple love story set in New Orleans."
See more: Steely Dan Songs Ranked
2. Bodhisattva
"Bodhisattva", the album opener, shows that Steely Dan isn't out to duplicate their pop inflicted debut. The opening riff is very bluesy and rock & roll. But, it simply warms up the tune for a series of beautiful solos."
1. King of the World
"Rounding out the album is the hypnotic, rhythmic propulsion of "King of the World," with its funky guitars, spacey synthesizers, and post-apocalyptic lyrics."