Cowboys From Hell Songs Ranked
Cowboys from Hell is the fifth studio album by American heavy metal band Pantera, released on July 24, 1990 by Atco Records. It marked the band's major-label debut and their first collaboration with producer Terry Date. It is considered one of the first-ever groove metal albums. Writing sessions for Cowboys from Hell took place throughout 1988 and 1989. After being turned down "28 times by every major label on the face of the Earth", Atco Records representative Mark Ross was asked by his boss, Derek Shulman (who was interested in signing them), to see the band perform after Hurricane Hugo stranded him in Texas. Ross was so impressed by the band's performance that he called his boss that night, suggesting that Pantera be signed to the label. Here are all of the Cowboys From Hell songs ranked.
Don't miss out on the TIMELESS Pantera music below! Click to experience the pioneers of groove metal!
12. Medicine Man
"Track nine, "Medicine Man" is a very swinging, catchy and groovy number that features some very cool bass work from Rex Brown, along with a very catchy groove and great catchy riff and drum work from Dime and Vinnie respectively, and also features some low, deep singing from Phil yet he manages to break in his soaring falsettos off and on, as well as an awesome heavy chorus, plus another awesome Dime solo to top it off."
11. Primal Concrete Sledge
"Primal Concrete Sledge" is a short yet very aggressive drum-based number that is anchored by a seriously fast and unstoppable barrage of insane double bass drumming by Vinnie Paul throughout, plus it also features some fast, growling and mad-buzzing riffage and fast and aggressive vocals from Anselmo to boot as well, plus the chorus is also worth mentioning too."
10. Heresy
"Heresy" is a more thrashier track that starts with some cool guitar harmonics before shape-shifting into pure thrashing territory as it boasts blisteringly fast charging, crunching riffage, shredding bass lines, along with fast and aggressive drumming that really adds to the song. The chorus in this song is also pure bliss especially when Phil shrieks "Heresyyyy"!"
See more: Pantera Albums Ranked
9. Clash With Reality
"Clash With Reality" which is an awesomely heavy, groove-based thrash beastie that is just chock full of incredibly heavy, aggressive, chugging, heart-racing and bone-crunching riffage, heavy, deft, thumping and pounding drum beats, as well as more of Phil's amazingly soaring high-pitched wails and aggressive screams to boot
8. Message In Blood
"Message in Blood" is another one of my favorites here that is highlighted by yet more of Dime's incredibly heavy-duty, grinding, and churning riffs, plus another phenomenally wailing, winding and screaming solo is also featured (and another one of Dime's best I might add) along with some great contrasting calm and loud sections, and the chorus in this song is also just fantastic as well, and it's another one of my favorite choruses on this album."
7. Shattered
"Shattered" is another excellent thrash/speed metal number that is a real treat for any fan of thrash and speed as it is anchored by blisteringly fast, complex riffing, fast thumping and pounding double bass drumming, plus another sick, winding and deliciously ear-shredding Dimebag solo is also featured here, however it is Phil's vocals in this song that are the real highlight for me."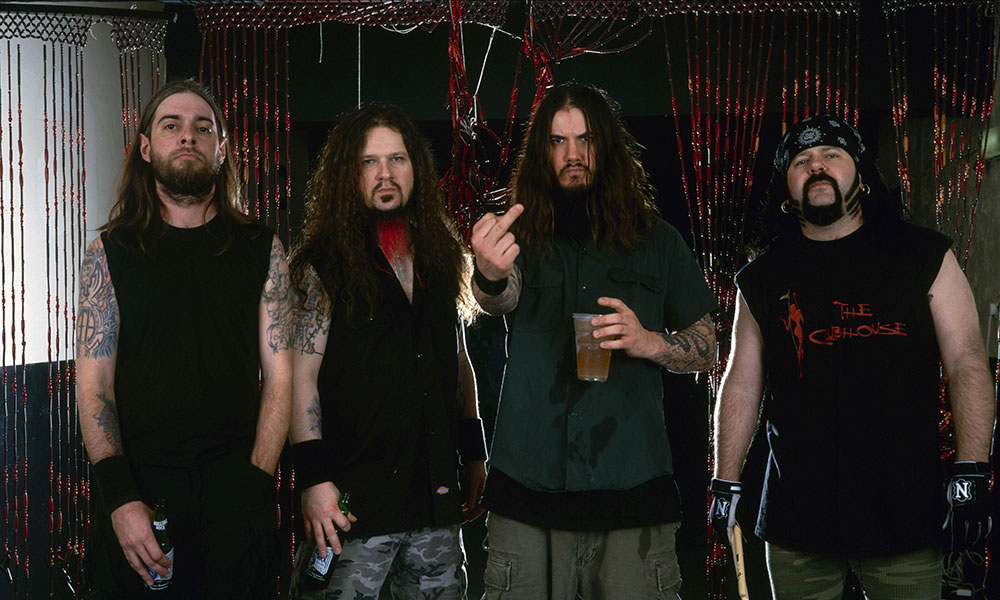 See more: Pantera Songs Ranked
6. Psycho Holiday
"Psycho Holiday" which is another one of my favorites here that is highlighted by a slew of amazingly catchy and heavy, fast chugging, speaker-blaring riffage throughout and also contains a nice and catchy groove to it. The drumming here in this song is also hard-pounding and consistent, plus there's yet another incredibly wicked, wailing and winding Dime solo mid-way through, and Phil's vocals are also pure gold especially during the chorus when he wails "I'M ON A PSYCHO HOLIDAY"! I love it."
5. The Sleep
"The Sleep" which is also another huge highlight on here that features an eerie acoustic guitar opening before ultimately transforming into a crushingly epic metal tour de force with amazingly heavy, crunching and grinding riffage and awesome deep, melodic sung vocals and great dark lyrics, and the song is also topped off with yet another one of Dimebag's absolute best guitar solos and a very impressive and memorable chorus to go along with it."
4. The Art of Shredding
"The Art of Shredding" which starts off with some great mid-paced drumming along with some brilliant heart-pumping bass work and then we have a very catchy and crunchy, throat-grabbing riff that comes into play and then moments later, the song then morphs into a catchy, hard stomper of a thrash tune that boasts lightning fast, chuggy, bone-crunching riffage, heavy stomping, fist-pumping double bass thuds, flowing bass lines all topped off by Phil's awesome as always vocal deliveries."
3. Domination
"Domination" which is in my opinion the best song on the album, and it's also my all time favorite Pantera song as well. This song is an explosive monster of a thrasher that just beats and pummels your brains in with it's aggressive and relentless assault of fast chugging and bludgeoningly heavy riffs, heavy pounding drumming (with some great double bass kicking included) and excellent vocal deliveries from Phil especially during the verses"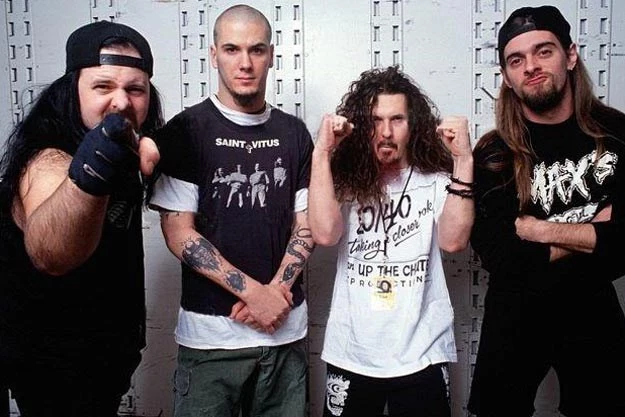 2. Cowboys From Hell
"Kicking off this masterpiece of an album of course is the classic anthemic title track, "Cowboys From Hell", and boy oh boy, what an amazing opening track this really is. I love how it starts off with a really weird yet cool guitar intro which is soon followed by a more harder and heavier set of pounding, rapid-fast, cascading and energetic riffing backed up by strong, hard-pounding, mosh-worthy drums and catchy, infectious grooves throughout"
1. Cemetery Gates
"Words just cannot even begin to describe how much I love it. "Cemetery Gates" begins with a beautifully dreary and melodic acoustic opening which also features some nice soulful clean vocals from Phil before thrusting into a powerfully heavy and catchy metal song filled with excellent riffs and awesome drumming all leads by Phil's amazing vocals."