Crush is the seventh studio album by American rock band Bon Jovi. It was released on June 13, 2000, by Island Records. It was produced by Jon Bon Jovi, Richie Sambora, and Luke Ebbin. The album marks the longest timespan between studio albums for the band, with five years between the release of These Days (1995) and this album. After the initial plan to team up with producer Bruce Fairbairn fell through because of his death a year earlier, Bon Jovi and Sambora hired Luke Ebbin to update their sound with a smattering of loops and impressive arrangements. Despite the long break, the album was just as successful as their previous releases and helped introduce the band to a new generation of fans. The success of the album was largely due to the lead single "It's My Life" which was nominated for a Grammy Award for Best Rock Performance by a Duo or Group with Vocal, while the album itself was nominated for Best Rock Album. Crush was certified double platinum in the United States by the Recording Industry Association of America. Here are all of Crush's songs ranked.
Don't miss out on the TIMELESS Bon Jovi music below! Click to experience one of the best-selling bands of ALL TIME!
12. Captain Crash & the Beauty Queen From Mars
"Captain Crash and the Beauty Queen from Mars". This HAVE to be the most original Bon Jovi song ever. Very lighthearted, poppy but still catchy. It deserves credits due to the way it swirls around your ears and makes you glad.
11. Two Story Town
"While musically this song didn't have me doing handstands, I did like the lyrics on this song. It deals with living in a town with the "same old sights" and "same old sounds".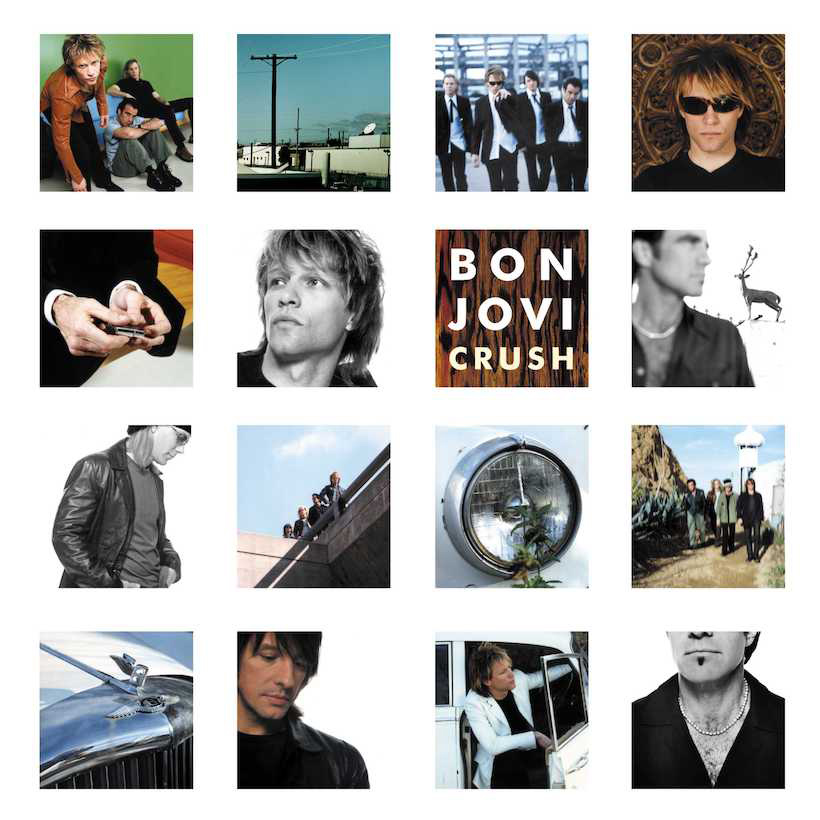 10. Next 100 Years
"This is the best song on the album. Everyone shines on this album. While Tico Torres is going to have his moments on drums and Sambora is unbelievable on guitar, there is so much more. Mid-way through the song, it takes on an orchestral quality to it. Also listen for the incredible guitar work toward the end of the song. The song even has that "Arena Rock" anthem-like quality toward the end. I love the way this track switches gears."
See more: Bon Jovi Albums Ranked
9. Mystery Train
"This song also has a softer feel that Bon Jovi fans are used to, but once again the passion is back. The boys really got the rhythm right on this song. In the "Mystery Train" is actually referring to a woman who is a "ride on a Mystery Train…to a place you've never been before." This is definitely one of the strongest songs on the collection."
8. One Wild Night
"While this song also had a hard-rocking sound, I didn't quite like this one as much as "I Got the Girl". The opening sounds music sets the stage to contrast a "wild night" with spending an evening in front of some classic-styled television. While I didn't like this song, I still think this may appeal to the deep Bon Jovi fans. I personally didn't get the "James Brown" references at the end."
7. Just Older
"Although this song may be slightly "toned down" musically from their earlier stuff, this song demonstrates the true passion that became a trademark. Torres shines on the drums on this one."
6. Save the World
"This song has a lot of the classic Bon Jovi elements of a power ballad – uplifting lyrics and passionate vocals. The song deals with someone who isn't smart or distinguished, yet is someone who can offer a lot to the world."
5. She's a Mystery
"Another song that follows the classic Bon Jovi formula for power ballad. Once again the band compares a woman to a mystery, but instead of comparing the woman to a mysterious train ride, the woman in this case is a mystery herself."
4. I Got the Girl
"This song follows the classic Bon Jovi hard-rocking formula. The soft start segues into heavy guitars perfectly. It might not have the deepest lyrics, but it fits the classic mold of a true "Arena Rock" sound."
3. Say It Isn't So
"This song didn't have the Arena Rock quality that made Bon Jovi famous. This song had way too much of a pop feel to it. I quickly grew disinterested in this song as it also did little to excite me."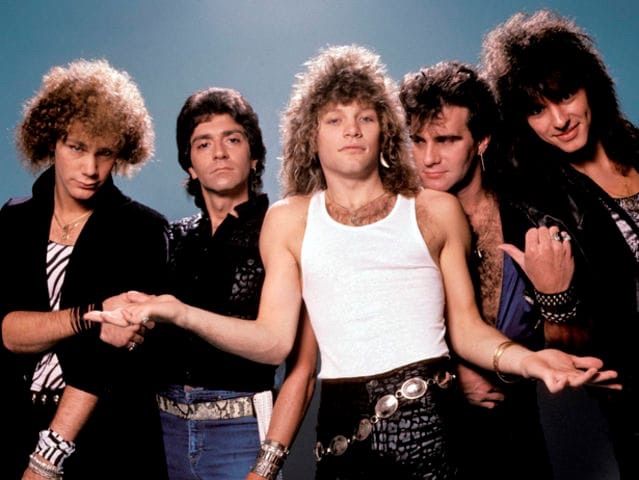 2. Thank You For Loving Me
"This ballad just wasn't the power-ballad that I had heard Bon Jovi do in the past – namely it lacked the passion. Again, I was disinterested. Slowly this album was losing me."
1. It's My Life
"This was the album's big hit single. For the most part, it had the traditional Bon Jovi feel. Anthem-like vocals by Jon Bon Jovi combined with heavy guitars by Richie Sambora penetrating keyboards by David Bryan. The song could be considered a loose sequel to "Livin on a Prayer" with the references to Tommy and Gina. This song's ok, but it wasn't a song that captured my imagination."