Divine Intervention Songs Ranked
Divine Intervention is the sixth studio album by American thrash metal band Slayer, released on September 27, 1994 by American Recordings. The album's production posed a challenge to the label, as its marketing situation drew arguments over its explicitness; to give them time to decide over its style, the band released the live album Decade of Aggression. Since it was released nearly four years after its predecessor Seasons in the Abyss (1990), vocalist Tom Araya said there was more time spent on its production compared to the band's previous albums. Despite receiving mixed reviews from critics, Divine Intervention peaked at number eight on the US Billboard 200 and number 15 on the UK Albums Chart, selling over 93,000 copies in its first week of sales. It was later certified gold in the United States and Canada, and was followed by the EP Serenity in Murder. Here are all of the Divine Intervention songs ranked.
Don't miss out on the thrash metal music of Slayer! Click to experience the kind of metal that only they can pull off!
10. Circle of Beliefs
"Right away, Tom starts belting it out with his vocals, I wish this song had more of an intro to it. Other than that I can't think of anything else wrong with this. It has one of the best solos on the album. It almost has a "distant" feel which gives it more atmosphere when a solo isn't being played."
9. Fictional Reality
"Reminds me of a faster version of "Killing Fields" the main riff here, is one of the most memorable from this album. Probably Pauls best work is here. He really helps the flow of the song click well."
8. Killing Fields
"Talk about starting an album off with an anthem. This is one where I could only imagine how crazy the crowd is at a live show while this one is being played. The first 25 seconds can't even begin to prepare you for what happens next. To think, this is only the first song."
See more: Slayer Albums Ranked
7. SS-3
"A song that took me some getting used to. When I did though, it became one of my favorites if not my favorite. The riffs here are the darkest you will find on this album. a song that w ill beat you jsut as hard as any other Slayer track but jsut doing it a bit slower. Enoguh to agonize."
6. Divine Intervention
"A song that lets you take a small break. A bit long for the normal Slayer song, over 5 + minutes. Really sets the mood for the second half of the album. Not one to be missed. I love the dark almost depressing feel of the outro for this song."
5. Serenity In Murder
"The song name says it all, I don't think I need to say anything more. This is the type of asylum patient violence we've come to love from Slayer. only here, Tom does some really good singing, which could be called "Spooky" definetly adds something to the song. The guitars hold back here, that doesn't kill the song though."
See more: Slayer Songs Ranked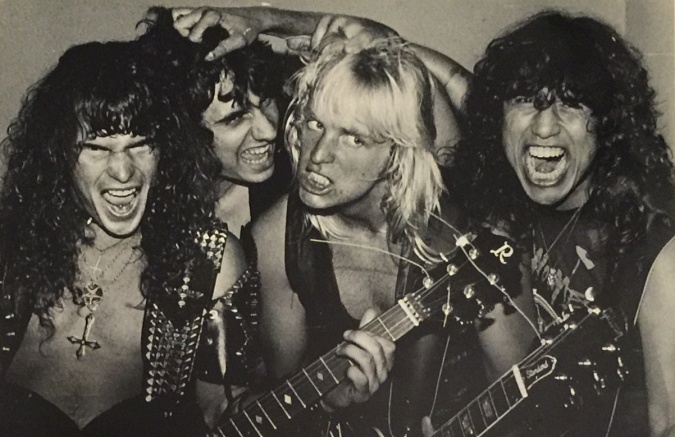 4. Mind Control
"One of the fastest songs here. Can't go wrong with that. A good way to go out. Tom seems to put a little more venom into his vocals here. Great guitar solos as well."
3. 213
"Definetly the song with the most atmosphere here. The string intro is just great. One of the best songs here. Not one to be passed over. The chorus is a bit choppy but other than that it is great."
2. Sex. Murder. Art.
"A fast one and definetly a good one. A good opening riff leads into killer lyrics/vocals. I feel the drums slow it down a little too much in the start of things but after about 20 seconds, that is not a problem. Definetly a personal favorite of mine. Also a wonderful song name. Tom flows quite well with his vocals here. Should please any thrash maniac."
1. Dittohead
"The intro riff tells you one thing. "This song is going to be short and fast" which is pretty much what it is. One of the fastest here. Part of me thinks they tried to make it too slow and sped it up a bit too much and maybe should have added another 45 seconds or so to this one."