Donovan Phillips Leitch (born 10 May 1946) is a Scottish singer, songwriter, and guitarist. He developed an eclectic and distinctive style that blended folk, jazz, pop, psychedelic rock, and world music (notably calypso). He has lived in Scotland, Hertfordshire (England), London, California, and since at least 2008 in County Cork, Ireland, with his family. Emerging from the British folk scene, Donovan reached fame in the United Kingdom in early 1965 with live performances on the pop TV series Ready Steady Go!. Donovan continued to perform and record sporadically in the 1970s and 1980s. His musical style and hippie image were scorned by critics, especially after punk rock. His performing and recording became sporadic until a revival in the 1990s with the emergence of Britain's rave scene. He recorded the 1996 album Sutras with producer Rick Rubin and in 2004 made a new album, Beat Cafe. Donovan was inducted into the Rock and Roll Hall of Fame in 2012 and the Songwriters Hall of Fame in 2014. Here are all of Donovan's albums ranked.
Don't miss out on the original songs written by Donovan. Click below and listen to this very talented singer-songwriter.
10. H.M.S. Donovan, 1971
"Probably the last of Donovan's truly essential records (ah, but see Beat Cafe). This is a double album of children's songs, including settings of Lewis Carroll and Edward Lear, mostly acoustic. Really. The whole set is delightfully warm, funny, endearing and whimsical. Like very few others (Greg Brown and Dan Zanes, to name two), Donovan knows the secret to writing music for kids is not to talk down to them, but write songs that would interest their parents as well. Rollicking fun; my daughter loves this album, I love this album, and if you have any sunlight in your soul, you, too, will love this album."
9. Cosmic Wheels, 1973
"After the relative commercial failure of his last two records, Donovan got back together with producer Mickie Most, who had been responsible for Sunshine Superman and Mellow Yellow. I've always been in two minds about the end results. There's no doubt it's a very good record — a thick, chunky piece of glam-pop that nods in the general direction of T.Rex. However, whether it's a very good Donovan record is another question. Only on a couple of tracks does the singer himself assert his own distinctive blend of acoustic Celtic-flavored folk with world/jazz/baroque trappings, and the end result is a little faceless, to be honest. However, I'd recommend it if only for the creepy "Sleep", a proto-Goth anthem in the making!"
8. Barabajagal, 1969
"Barabajagal absolutely has the ingredients of an excellent album. It is still quite good this way. There is some filler material, or then it is not filler material but just not in a best relationship with the rest of the album. About half of the album might participate constituting the Donovan masterpiece that he obviously never released; on the other hand, that was the name of the game in the 1960s – artists had, or were given, not enough time to finish everything in a best possible way. But still, even this way, Barabajagal pictures a great period within the career of a great artist."
See more: Jethro Tull Albums Ranked
7. What's Bin Did And What's Bin Hid , 1965
"Although Donovan was hailed as the British answer to Bob Dylan when he first emerged, his debut album actually establishes him as a distinctive talent in his own right; at this point, the only commonalities the two Ds had was that they were both young folk guitarists who would occasionally tackle social issues in their lyrics. Donovan's delivery (both in terms of his guitar playing and his vocals) is softer and gentler than Dylan's, his political commentary (as on Gold Watch Blues) is a bit less interesting, and he seems more inclined to drift off into nursery rhyme whimsy (Tangerine Puppet, Car Car) than Dylan ever was. Standout track is probably Catch the Wind, which was a big enough hit that some versions of the album bear it as the title."
6. Mellow Yellow, 1967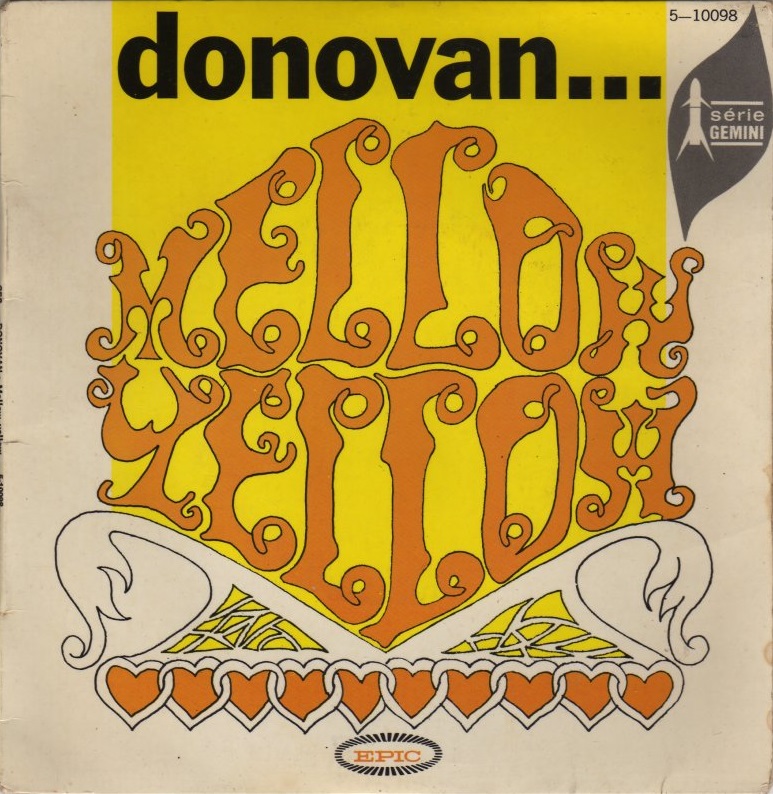 "Shifting gear into a sunshine pop mode whilst retaining a psychedelic gleam in his eye at all times, Donovan's Mellow Yellow to a large extent is Sunshine Superman take 2, right down to the album being front-loaded with its catchiest single. House of Jansch gives a nice tip of the hat to the Pentangle crowd, whilst other songs trade on the whole Swingin' London thing – slightly ironically, given that due to contract disputes Donovan's albums from this period wouldn't get an official UK release for absolute ages."
5. Fairytale, 1965
"Donovan's second album finds him in the process of creating some distance between his sound and Bob Dylan's work – not that Donovan was ever quite the Dylan clone he was often written off as. Candy Man is a happy, joyous tribute to a drug dealer, Try For the Sun is a moving declaration of youthful ambition, and the album as a whole has a intriguing atmosphere quite unlike anything Dylan ever did. Some editions include Universal Soldier, a cover version which was a hit for Donovan around this time, and it's a good fit as well as a really excellent version of the song in question."
See more: Joni Mitchell Albums Ranked
4. Donovan's Greatest Hits, 1969
"Donovan's Greatest Hits is the Psychedelic's equivalent of a nuclear weapon, so much awesomeness in one album should be illegal. Donovan took his excellent songwriting compositions and covered them in burning, lambent, psychedelic washes of fantastic sound and made some really amazing songs. And this is the most complete chronicle of them. This album is a must own if for no other reason than pairing Season Of The Witch with Hurdy Gurdy man."
3. The Hurdy Gurdy Man, 1968
"Perhaps Donovan's most overtly psychedelic album since Sunshine Superman, The Hurdy-Gurdy man does not, in fact, incorporate hurdy-gurdy as an instrument – it does find Donovan exploiting the sound of the harmonium, though, which works out remarkably well here."
2. A Gift From A Flower To A Garden, 1967
"This album is so damn good it's unreal. Best way to capture its beauty is painting in the grass (yeah I know it sounds corny but that's how I discovered it!), it's pretty amazing how many tricks can Donovan pull off his sleeve and what a fantastic ear he's got for melody. The first part of the album is fun, catchy and childlike but very authentic. The second half takes it down a notch so you can just enjoy it, it can be repetitive, but this record is probably not meant to be heard on extremely close attention."
1. Sunshine Superman, 1966
"Although Donovan's British folk music has always had a certain degree of experimentation, it's in this third album that he addresses psychedelia in all its splendor, creating one of the fundamental works of the genre, adding sitar and various instruments of precision to a lovely set of songs with cozy sound. Highlights include the hit single "Sunshine Superman", "Ferris Wheel", "Guinevere" and "Season of the Witch".