Dystopia is the fifteenth studio album by American heavy metal band Megadeth. It was released on frontman and guitarist Dave Mustaine's Tradecraft label via Universal on January 22, 2016. It is the first Megadeth album to feature guitarist Kiko Loureiro. The album was produced by Mustaine and Chris Rakestraw and features cover artwork by Brent Elliot White. It is the last album to feature bassist David Ellefson before his dismissal from the band in 2021. The album debuted at number three on the Billboard 200 chart, making Dystopia the band's second highest charting album in the U.S. after Countdown to Extinction, which peaked at number two in 1992. Additionally, the title track earned the band its first Grammy win (for Best Metal Performance) at the 59th Grammy Awards after eleven unsuccessful nominations. Here are all of Dystopia's songs ranked.
If you want to hear authentic thrash metal songs. Click below and listen to Megadeth's music.
11. Foreign Policy
"The album ends with "Foreign Policy," a cover of the classic from punk rockers, Fear. It appears it's not everyone's favourite but I got to admit that I dig this cover quite a bit. Lyrically, it fits right in with Megadeth and what they're going for. Musically, obviously it's very punk rock since it's a cover from a hardcore punk band."
10. The Emperor
"The album's penultimate track "The Emperor" is the last original Megadeth song on the LP. When I first heard this track, honestly, I was a bit disgusted with it. I found it very poppy and I thought the song sounded like something you would heard on "Super Collider". It just has that vibe."
9. Death from Within
"Then comes "Death From Within," one of my favourite songs off of the album. Now this song absolutely crushes. It's ferocious, it's vicious, it's furious, it's the Megadeth myself and other fans have been clamoring for for awhile. The surging charge of the guitars, the snarling vocals from Mustaine, and the crushing bombardment of that rhythm section is simply sublime."
See more: Megadeth Albums Ranked
8. Post American World
"And then there's "Post American World," the first of three songs to see a writing contribution from Kiko Loureiro. The intro riff, albeit a simplistic and cool little riff, is very much a recycled Megadeth riff. It's a riff very similar to that of one in "This Was My Life".
7. Lying In State
"Lying In State," without a doubt one of my favourite songs on the album. The track takes no time unleashing chaos. Right from the get go, it's straight forward, in your face pulverizing thrash. The rumbling, catastrophic riffing is reminiscent of "Blackmail the Universe" off their 2004 TSHF album. Crushing riffs to go along with Chris Adler's blitzkrieg double bass and a terrific vocal performance from Mustaine make "Lying In State" a standout track."
6. Bullet to the Brain
"Then there's "Bullet To The Brain,"and still to this day, after many many many listens, is a track that I'm not too fond of. In my opinion, this is a song that should have been left off the album. It sounds like a song that would have appeared on Megadeth's "Th1rt3en" album, it has that kind of vibe. It sounds really generic to me, especially the pre-chorus and chorus. I really like the intro though."
5. Conquer or Die
"The instrumental piece "Conquer Or Die!," the third and final song on the album to feature writing contributions from Brazilian virtuoso Kiko Loureiro. While it's no "Into the Lungs of Hell," it's an incredible piece of work that showcases the talent of Loureiro."
See more: Megadeth Songs Ranked
4. Fatal Illusion
"It is, in all honesty, probably my least favourite of the three singles. And not because I don't like this track because I do, but I just like the other two more. The track has seen a lot of positive attention but if there's been any negative criticism, a lot of it has been directed at the track's intro. I don't hate the intro but I do see why people aren't too crazy about it as the intro part last about 57 seconds of a 4 minute and 16 second song."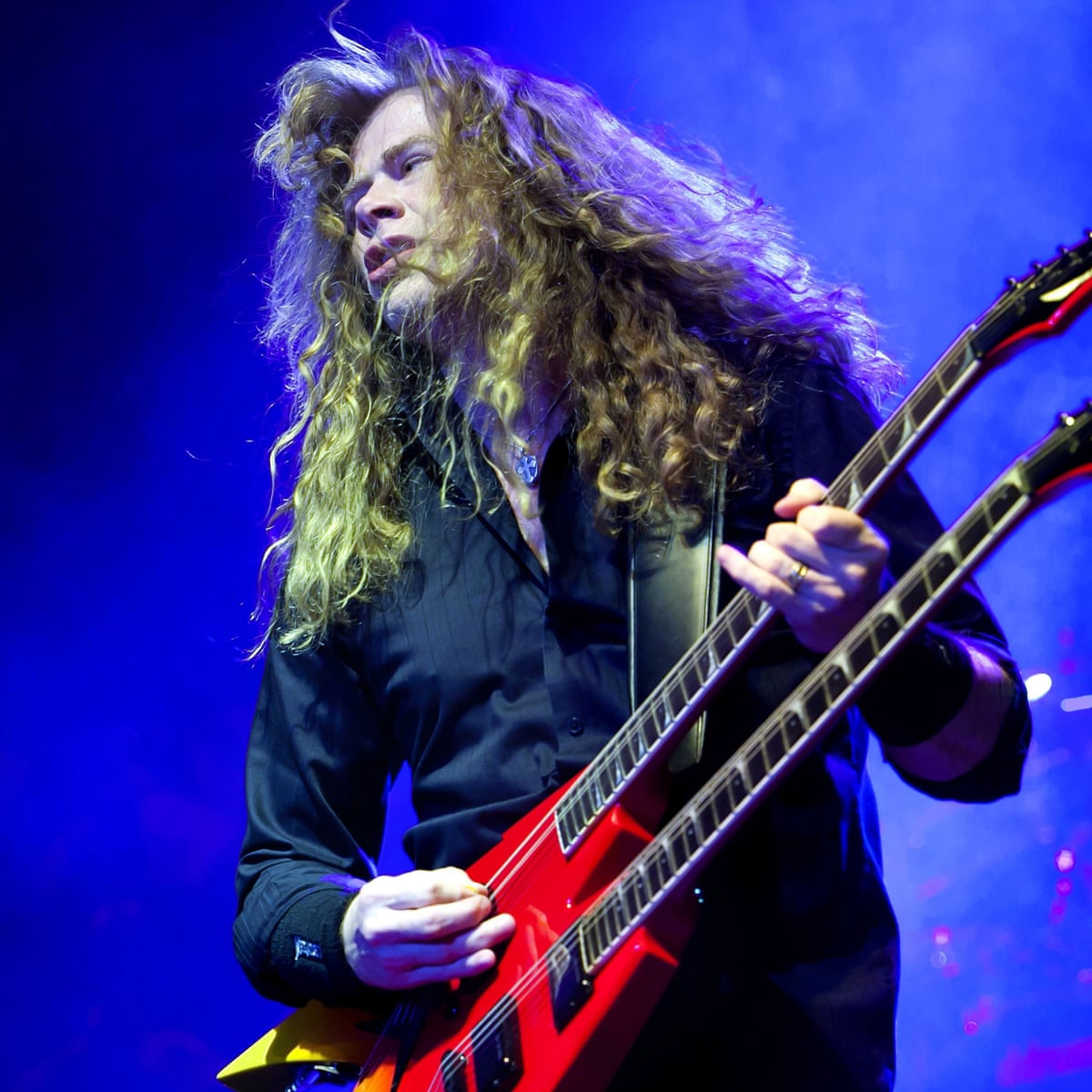 3. The Threat is Real
"The album opens with a track entitled "The Threat Is Real," the second single released from the record. The song begins with an eerie, middle eastern tinged intro before a riff so menacing and powerful cuts straight through the speakers.The whole band kicks into chaotic overdrive and new guitarist Kiko Loureiro delivers a middle eastern flavored guitar solo before the opening verse."
2. Poisonous Shadows
"Poisonous Shadows" is the second track to feature writing contributions from Kiko Loureiro and was the final song to be written for the album. The song kicks off with a dark, ominous guitar lick provided by Kiko Loureiro. It is eventually met with some distortion and Loureiro unleashes a mighty fine guitar solo. "
1. Dystopia
"The song begins with yet another eerie intro before the band kicks in. And for the most part, pre-opening verse, it's pretty mellow and laid back despite the dark and ominous tone/vibe. Then the verse kicks in. And wow, does it blow me away. The guitar riff that is on display here has been best described as something out of the Mega Man video game."