So Far, So Good…So What Songs Ranked
So Far, So Good… So What! is the third studio album by American heavy metal band Megadeth, released on January 19, 1988 by Capitol Records. It was the band's only album recorded with drummer Chuck Behler and guitarist Jeff Young, both of whom were fired from the band in early 1989, several months after the completion of the album's world tour. So Far, So Good… So What! features music performed at fast tempos with technical ability; lyrically, frontman and guitarist Dave Mustaine addresses a variety of topics, including nuclear holocaust and freedom of speech. So Far, So Good… So What! was well-received by critics upon its release, although retrospective analysis has been less favorable. It managed to enter the top-thirty of the Billboard 200 (although it received no commercial radio play), and charted in several other countries as well. The album was eventually certified platinum by the RIAA, and indicated Megadeth's forthcoming emergence from the underground scene. Here are all of So Far, So Good…So What songs ranked.
If you want to hear authentic thrash metal songs. Click below and listen to Megadeth's music.
8. Anarchy in the U.K.
"A decent cover. You can actually hear the bass guitar early on in this track. Some of the original's lyrics are changed…"U.S.A" is now the subject of this song, but some of the original's points of references remain…which mean the change doesn't really seem consistent in subject matter. Anyway, I like the lead guitar in this song…has a couple breaks…not sure if it is Jones or Mustaine providing these. I also like the furious drumming later on. Song has backing vocals."
7. Liar
"Hard rock guitar sound with a dual guitar attack. Singsong lyrics, like a schoolgirl taunt. Later lyrical style brings to mind Billy Joel's lyrical style in "We didn't start the fire". Early lyrics seem a bit nasty in intent. Maybe this track was inspired by The Sex Pistols song of the same name? Track has a little bit of static sound to it."
6. 502
"Skipping notes at the start then a riffing song about having fun on the highway. Has some theatre to it, with sound effects including revving engines and impersonations of cops. Last 45 seconds of the song has a pounding drum fill."
See more: Megadeth Albums Ranked
5. Into the Lungs of Hell
"An instrumental which runs 3:22 minutes long. Has open riffs, steel string acoustic guitar (?) for the intro, then grinding guitar later. The intro also has a bugle or some such instrument giving the track an anthemic quality to that point. The track proper has has galloping and rumbling rhythm guitar, grinding rhythm guitar and whining lead guitar…"
4. Mary Jane
"Intro features something like a steel string semi-acoustic guitar (?) and early on this is quite pretty, with its underlying melody (which starts with title lyrics)…it's quite poppy, in fact…not sure if that melody reminds me of anything. After that pretty lead guitar bit you get a bit of a Led Zeppelin "Kashmir" type of riff on the rhythm guitar."
See more: Megadeth Songs Ranked
3. Hook in Mouth
"Riffing track (perhaps in an AC/DC or The Angels kind of mould), bass is prominent at the start and at the end. Dave sounds angry at times singing his song. Just Googled the lyrics for this track…I'm guessing that maybe this song is an attack on those parent groups which seek to censor art…like music with confronting lyrics…like Megadeth can write."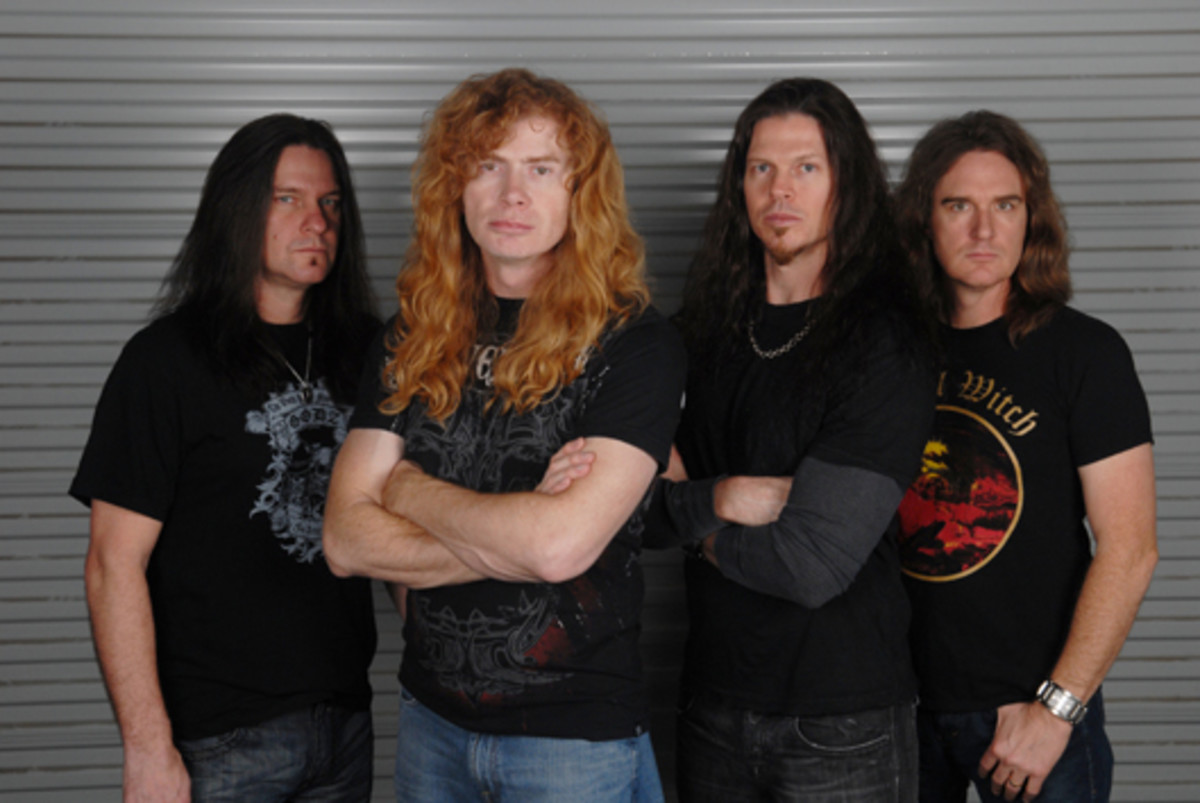 2. Set the World Afire
"Jokey start, which samples the old standard from which the song takes its title. Song proper intro is high tempo with a thrashy riff and beat. Dual rhythm guitar, perhaps. Lot of lead guitar solo. Track more midtempo later. Lyrics are Apocalyptic."
1. In My Darkest Hour
"Steel string acoustic guitar (?) intro has a nice tone and reminds me a bit of Helloween's classic "Immortal". Riffing track later. A midtempo song with higgledy-piggledy melody briefly near the start on the lead guitar. Lyrics are dark…you can see where Mustaine's "A tout le monde" came from…the notion that the afterlife is so desirable you want God to take your life now so that you can go there…or maybe the meaning is that his life is so bad now the afterlife looks better by comparison."