Elvis Presley Debut Album Songs Ranked
Elvis Presley (released in the UK as Elvis Presley Rock n' Roll ) is the debut album by American rock and roll singer Elvis Presley. It was released on RCA Victor, catalog number LPM-1254, on March 13, 1956. The recording sessions took place on January 10 and January 11 at the RCA Victor Studios in Nashville, Tennessee, and on January 30 and January 31 at the RCA Victor studios in New York. Additional material originated from sessions at Sun Studio in Memphis, Tennessee, on July 5, August 19 and September 10 of 1954, and on July 11, 1955. The album spent ten weeks at number one on the Billboard Top Pop Albums chart in 1956, the first rock and roll album ever to make it to the top of the charts, and the first million-selling album of that genre. In 2003 and 2012, it was ranked number 56 on Rolling Stone's list of the 500 greatest albums of all time, and at number 332 in a 2020 revised list. Elvis Presley was also one of three Presley albums to receive accolades in the reference book 1001 Albums You Must Hear Before You Die. It was certified gold on November 1, 1966 and platinum on August 8, 2011, by the Recording Industry Association of America. Here are all of Elvis Presley Debut Album's songs ranked.
Relive the songs of the "King of Rock and Roll". Click below and listen to the greatest music of Elvis Presley.
12. Money Honey
"The soon to be King Of Rock & Roll makes his prestigious debut and you can see why teenagers bought this one in droves. Rock & Roll was still a relatively new thing at this point, but this album helped bust it into the mainstream. The covers are splendid as Elvis imprints his trademark sound on them. A must have for any Rock & Roll connoisseur."
11. Just Because
"This album along with the next one were Elvis' best they showed real raw talent. Everything else was just icing on the cake ( a lot of icing). Great cake. The voice shows real emotion and his own style. "
10. Blue Moon
"The music of Elvis Presley has been released in many forms over the years and has been re-packaged in a hundred or so different ways but if you really want to understand him and his musical legacy, this is the place to start."
9. I Love You Because
"The basic style would never change. He was great in the beginning and at the end. He brought R&R to mainstream America. Parents hated him because he was honest, polite,respected his elders,did his patriotic duty, didn't drink or smoke, and was loved by their children. Think about where their priorities and values were."
See more: Elvis Presley Albums Ranked
8. I'll Never Let You Go (Little Darlin')
"Elvis Presley is essential to rock 'n' roll history and in a wider context to the understanding of the youth culture of the late 1950s. In many ways Elvis went far beyond just being a popular artist. He was worshiped by millions of teenagers"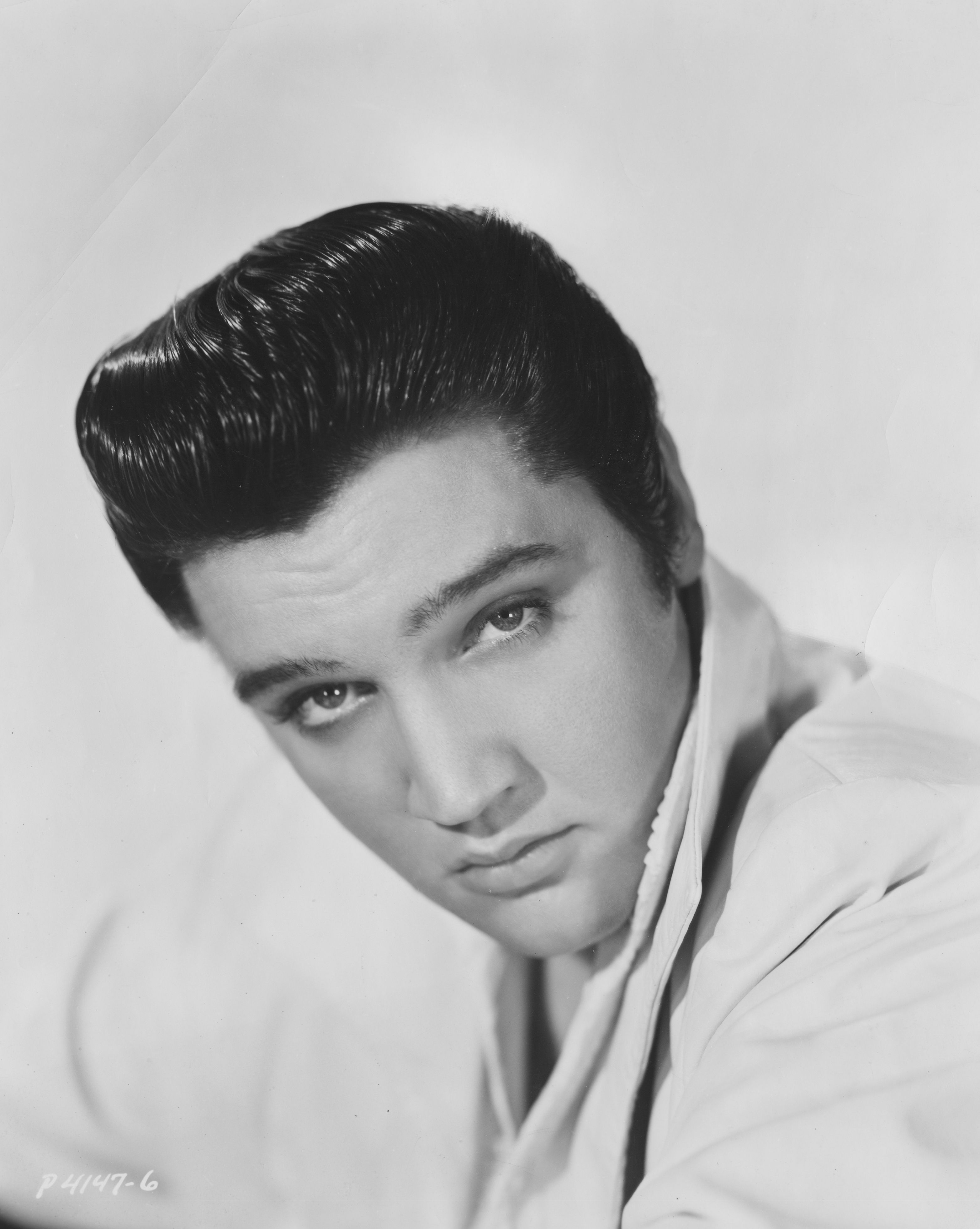 7. One Sided Love Affair
"Today the music here is not nearly as impressive as I imagine it was back in the '50s but it's quite enjoyable. Mostly it's horrible sound quality (comparing with today) and the production sucks. But, mono and shit back then made it hard. The best thing-his voice."
6. I'm Gonna Sit Right Down and Cry (Over You)
"It is helpful to remember that outside of the realm of jazz, the album as "art" did not begin until the mid-sixties. That being said, this is as good a collection of songs on a single album as anything else out there in the pop world at the time. It is what it is."
5. I Got a Woman
"The birth of rock and roll and a promise of greater things to come. No, Elvis was not the first to discover this music but he was the first to catapult it into the stratosphere commercially and spread it's influence throughout the world. It was groundbreaking."
See more: Elvis Presley Songs Ranked
4. Tryin' to Get to You
"No one can argue Presley's influence or importance on music both in the fifties or today. He is perhaps the most recognizable musician and his career spans dozens of LPs, movies, etc. Despite all of these accolades, I have always had a hard time enjoying the King. Elvis does have many songs which I really enjoy, but much of his material is hit or miss."
3. I'm Counting on You
"I'm Counting On You" sways gently and beautifully, with its rolling guitars and smoldering vocals. Classic. So, one of the great early rock `n' roll albums, then. Take it home today."
2. Tutti Frutti
"A rendition of "Tutti Frutti," while not nearly as uproarious as Little Richard's classic recording, is still plenty of fun. It also features one of rock `n' roll's first truly smokin' guitar solos."
1. Blue Suede Shoes
"From the very first lines of "Blue Suede Shoes", you're hearing the beginning of something primal, the embodiment of Whitman's "barbaric yawp" sounding over the rooftops of America via the airwaves. The music is raw and primitive, a minimum of instruments: the guitars of Presley, Scotty Moore, and in places Chet Atkins; the earthy bass of Bill Black, Floyd Cramer and others on piano, not to mention the whiplash drumming of DJ Fontana."