Flick Of The Switch Songs Ranked
Flick of the Switch is a 1983 studio album by Australian hard rock band AC/DC. It is the band's eighth internationally released studio album, and the ninth to be released in their native Australia. The album was deemed a commercial disappointment after it failed to match the sales figures of the band's two previous releases, 1980's Back in Black and 1981's For Those About to Rock, and its release represented the beginning of the band's commercial decline. Despite this, opinions of Flick of the Switch have been quite positive in the years since its release, and the album has often been mentioned as one of the best releases of 1983. The third AC/DC album to feature lead vocalist Brian Johnson, the album is also the last to feature drummer Phil Rudd before his return on Ballbreaker (1995). The album was re-released in 2003 as part of the AC/DC Remasters series. Here are all of Flick Of The Switch's songs ranked.
Don't miss out on the TIMELESS AC/DC music below! Click to experience the raw energy of Blues Rock!
10. Badlands
"This track is a little bit different from others on the album. It is kind of a blues rock influenced track and sounds very kick ass. I love that riff! It's about a man who's an outlaw that hangs around the badlands."
9. Deep in the Hole
"This is ok, it's kind of like Nervous Shakedown. I think it's about s and m, or maybe a man being in prison but most likely it's about s and m. Another great track, typical AC/DC"
8. Bedlam in Belgium
"I love the riff to this, the chorus could use some tweaking but who am i to judge? this song is about a true story that happened to the band, in which, they wanted to perform at a place in Belgium and an officer wouldn't let them go in. Of course, this song is over exaggerated."
See more: AC/DC Albums Ranked
7. Brain Shake
"Brain Shake", is built around mainly D G and A chords, with a cantering riff that ascends a few frets, and then flows over into the next block of chords. This is probably the third best song on the disk, its very fast and rockin' so there is no surprise it's great."
6. Guns for Hire
"Guns For Hire" is yet again, a great work of art. It's filled with the rapid-paced soloing of Angus, the earth-shattering rhythm guitar of Malcolm Young, the sturdy foundations built by Phil Rudd and Cliff Williams, and as always, Brian howling in the lead. Amazing. Gnarly intro, as well."
5. This House is on Fire
"This kind of reminds me of typical 80's metal at the time, but one thing is different, IT' AC/DC! Love the riff and chorus and solo. Another sex song. Good track overall."
See more: AC/DC Songs Ranked
4. Rising Power
"Opening this classic piece of rock is the raw, beefy sound of "Rising Power", with a scorching burn to it. A strong vocal on the chorus as well makes this song a worthy and sensible intro to the album. "
3. Landslide
"With it's rapid-fire shoot-out of Herculean riffage, supplied by Mr. Angus Young, a steady backbeat, and the salacious voice of Brian Johnson remind you just what rock and roll should be about."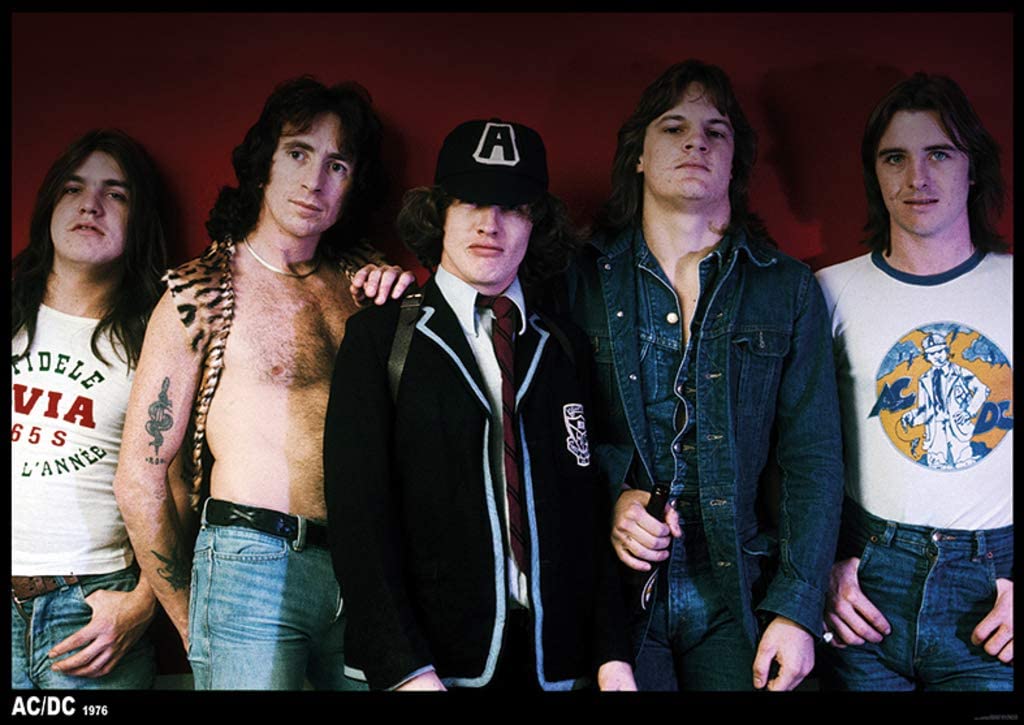 2. Nervous Shakedown
"One of their greatest songs ever made. LOVE THAT CHORUS! My favorite song from this album. This is one of my very favorite AC/DC songs ever. Great stompin' beat and very in your face lyrics. Second best song off the album. It's about someone being shaken down by a cop and being wrongfully accused of something."
1. Flick of the Switch
"I have relentlessly tried to figure out why this song was not a bigger song for AC/DC. It has everything you need for a good song, good beat, good lyrics, great guitars and fast paced. I can't figure it out. I believe this is either about a man being tortured by a woman or just another sex song."