High Voltage Songs Ranked
High Voltage is the first internationally released studio album by Australian hard rock band AC/DC. It contains tracks from their first two previous Australia-only issued albums: High Voltage and T.N.T. (both from 1975). Originally released internationally on 30 April 1976 on Atlantic Records and in the US on 14 May 1976 on ATCO Records, this edition of High Voltage has proven popular, selling three million units in the US alone. However, initially, the album was panned by some critics upon its release, including a review by Rolling Stone magazine's Billy Altman that called it an "all-time low" for the hard rock genre. It was re-released in 2003 as part of the AC/DC Remasters series.
Don't miss out on the TIMELESS AC/DC music below! Click to experience the raw energy of Blues Rock!
9. She's Got Balls
"She's Got Balls, there is a sleazy flamboyance that both Angus Young and Bon Scott strut with confidence. This isn't Mozart. It's stripped-down bluesy rock. And it works. Something that reminds you of smoke-clogged pool halls and ill-lit drinking establishments. There's an elemental feeling that sinks straight into your soul."
8. Little Lover
"Little Lover takes it way, way down like a slinky stripper doing her strut. Dark. Was it Coca-Cola? Wow. The sleaze factor on this song is like one million. I just feels filthy. That's amazing. Bon's unique voice slathers this in drug-haze bravado."
7. Can I Sit Next to You Girl
"Can I Sit Next to You Girl" has a great story telling lyric and a riveting beat. Good catchy number here. Very gritty vocals by Bon, adds flavor to the track."
See more: AC/DC Albums Ranked
6. Rock 'n' Roll Singer
"Rock'n'Roll Singer" is one of the best songs I have ever heard. The lyrics for that song are so simple and strong at the same time. Bon's telling of the story is amazing, I wish they would play this song on the radio instead of any of the bands new material."
5. The Jack
"One of AC/DC's most immortal songs. This is a six-minute, vintage-styled blues song with so many double-entendres, it's brilliant! The whole song flows excellently, and I get a kick out of the ending!"
4. Live Wire
"According to the booklet inside the album, this song kicked off concerts for years in their early career, and one can see why. This is also the second-longest song on the album with an amazing guitar solo by Angus Young, prefiguring those of his future."
See more: AC/DC Songs Ranked
3. High Voltage
"More lyrics about being an independent and free rocker, you gotta love it! The riff is great, too, and sounds a bit like T. Rex's "Bang A Gong, Get It On" riff. Actually, I read that Malcolm Young was a fan of the band, so that makes perfect sense. An excellent way to close the album."
2. It's a Long Way to the Top (If You Wanna Rock 'n' Roll)
"A five minute opener filled with plenty of crunchy riffs, an excellent performance by Bon, and even a bagpipe solo! (The Young brothers and Scott were from Scotland.) An awesome anthem that gets things off to a great start."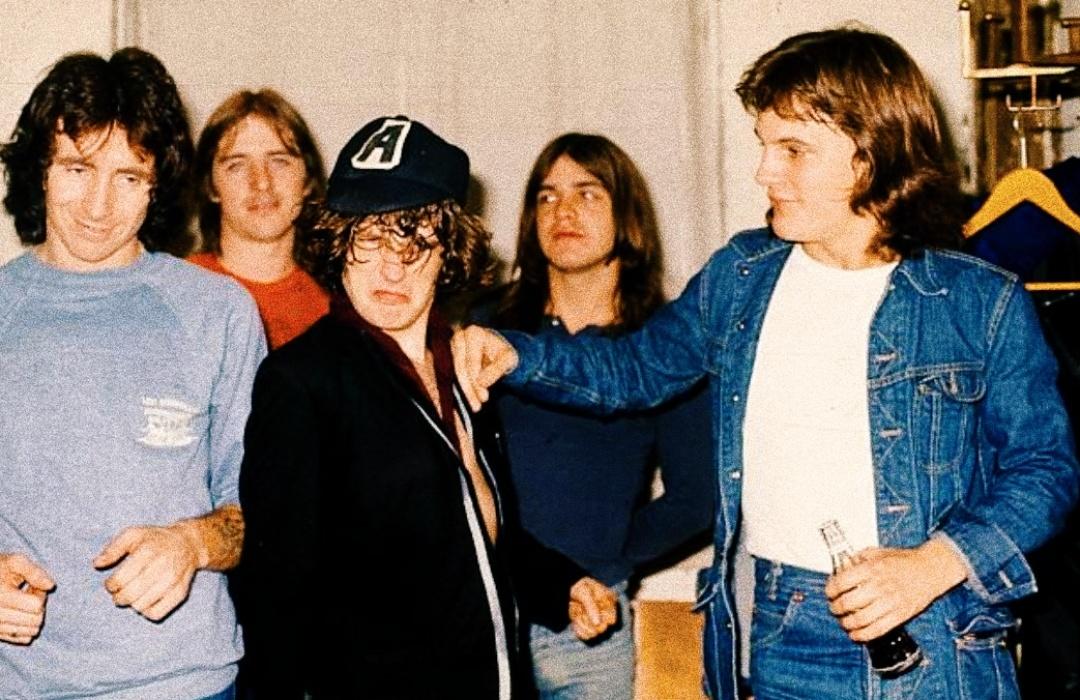 1. T.N.T.
"Probably even people who don't listen to AC/DC (and in this day and age, virtually every rock fan does) have heard this song. Love the guitar riff, it has a great groove, and you can tell Bon Scott had a blast singing them lyrics! An AC/DC staple even thirty years later, this is good-time rock and roll!"