Frank Sinatra Songs Ranked
Francis Albert Sinatra (December 12, 1915 – May 14, 1998) was an American singer and actor who was one of the most popular and influential musical artists of the 20th century. He is one of the best-selling music artists of all time, having sold more than 150 million records worldwide. While Sinatra never learned how to read music, he worked very hard from a young age to improve his abilities in all aspects of music. A perfectionist, renowned for his dress sense and performing presence, he always insisted on recording live with his band. His bright blue eyes earned him the popular nickname "Ol' Blue Eyes". Sinatra led a colorful personal life and was often involved in turbulent affairs with women, such as with his second wife Ava Gardner. He later married Mia Farrow in 1966 and Barbara Marx in 1976. Sinatra had several violent confrontations, usually with journalists he felt had crossed him, or work bosses with whom he had disagreements. He was honored at the Kennedy Center Honors in 1983, was awarded the Presidential Medal of Freedom by Ronald Reagan in 1985, and the Congressional Gold Medal in 1997. Sinatra was also the recipient of eleven Grammy Awards, including the Grammy Trustees Award, Grammy Legend Award, and the Grammy Lifetime Achievement Award. He was collectively included in Time magazine's compilation of the 20th century's 100 most influential people. After Sinatra's death, American music critic Robert Christgau called him "the greatest singer of the 20th century", and he continues to be seen as an iconic figure. Here are all of Frank Sinatra's songs ranked.
Don't miss out on the TIMELESS Frank Sinatra music below! Click to experience the evolution of his musical style!
20. I've Got the World on a String (This Is Sinatra!, 1956)
"Another timeless moment captured, beautiful art, flawless sound from Francis, sophisticated, joyous, and fun. Worth a million listens… And then some."
19. One for My Baby (And One More for the Road) (The Sky's the Limit, 1943)
"I listen to this when I have trouble sleeping, it's so smooth and relaxing and beautiful and feels made to bring the day to a close."
18. Luck Be a Lady (A Man and His Music, 1965)
"James Bond here? No, better. Bigger. Cooler. We're in Franks world now, baby! Tux and Tie, so listen up! Tunes like this only come along once in a thousand years! Best of Francis Albert!"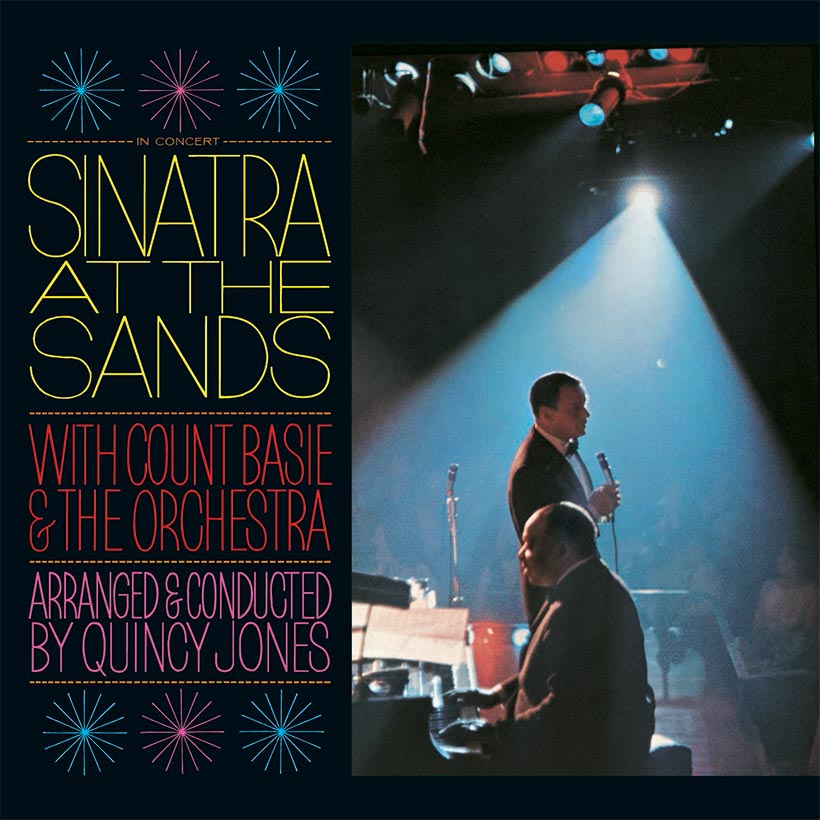 17. In the Wee Small Hours of the Morning (In the Wee Small Hours, 1955)
"A truly beautiful song–a rendition that is unsurpassed, full of an achingly gorgeous melancholy–the opening salvo on one of the greatest albums ever made (eponymously titled)."
See more: Frank Sinatra Albums Ranked
16. It Was a Very Good Year (September of My Years, 1965)
"What a beautifully realized song. Francis revealing your emotions through his own. Listen to the lines, you were there. This is a gift to us all. Another timeless moment captured, from youngster to maturity. Worth a million listens… And then some."
15. I Get a Kick Out of You (Songs For Young Lovers, 1954)
"What floats your boat? Who loves ya baby? A fun song in that old fun feeling of someone you can't do without or you think so, anyway I enjoy the song and hope you will too."
14. The Lady Is a Tramp (The Lady Is a Tramp, 1937)
"A beautiful song about the meaning of true class. Genius. It just got better over the years – Amazing It is a very nostalgic song from him!"
13. Let It, Snow! Let It, Snow! Let It, Snow! (Let It, Snow! Let It, Snow! Let It Snow!, 1950)
"Christmas Songs by Frank Sinatra is my all-time favorite Christmas album. I listen to it every year, and this to me is the best track on the entire record."
12. All of Me (Swing Easy!, 1954)
"Who doesn't love the smoky, smooth baritone sound of Frank Sinatra's voice, and what better way to show off your abilities on karaoke night than to break out a classic Sinatra tune? This set of tracks will give you ample material to prepare for that occasion."
11. Summer Wind (Strangers in the Night, 1966)
"His songs are timeless, like artfully carved masterpieces, each and every one. Summer Wind is a movie about sound… I love this song so much. It's absolutely perfect for this time of year."
10. You Make Me Feel So Young (You Make Me Feel So Young, 1956)
"With a song like You Make Me Feel So Young we are able to remember when songs had meaning and where really about the message more so than the beat. Sinatra has a way of crossing so many different lines, delivering his music in a way that you can't help but to hum to it and tap your feet—unless you're near someone to dance with."
9. My Funny Valentine (Songs For Young Lovers, 1954)
"Smooth voice, makes the music smooth with out a glitch or break. great for romantic scenery or romantic evening dinners. He was the best at phrasing and I always loved listening to him. He was the Man. This Valentine was no mascara."
8. That's Life (That's Life, 1966)
"I love Frank Sinatra. But I haven't heard this song by him. It is such a easy-listening, relaxing song that is motivating and uplifting. I love how Sinatra's lyrics in this song can still be applied to this day. A great pick-me-up song!"
7. I've Got You Under My Skin (I've Got You Under My Skin, 1956)
""I've Got You Under My Skin" is just so brilliantly subtle. I have hardly ever heard a more perfect vocal performance, with Frank sounding flirtatious, passionate, and vulnerable in all the right places. Nelson Riddle's composition is stellar, with the way that the song crescendos after the first chorus, the way that the song is so grand and large during the last chorus, and the way that it ends quietly. This is just such a compelling song, a brilliant pop song, and I think Frank Sinatra's version is the absolute best recording of the song."
See more: Cake Songs Ranked
6. Come Fly with Me (Come Fly with Me, 1958)
"This of course is the real version of "Come Fly with me" as only Frank Sinatra could create. I say create because there is a certain sense of slipping into his shoes that comes with listening to one of his songs. Don't know if any else feels that way. But judging from the popularity of his records, it is possible."
5. Strangers in the Night (Strangers in the Night, 2010)
"The ultimate in wistful romance; still great on the dance floor, if you want to score. Or just get close to someone. Though true Frank-believers often dismiss this as fluff, just take my word for it; this is insanely god-like if you – like me – are incurably romantic!"
4. The Way You Look Tonight (The Way You Look Tonight, 1964)
"A classic. This is a really great first dance wedding song. The one and only Frank Sinatra!!! Really who needs to say more. Such a romantic and timeless song. Can't go wrong with this classic if you're a Sinatra fan!"
3. Fly Me to the Moon (Fly Me to the Moon, 1954)
"I love this song, I also have it as a ring tone. This is REAL singing people! I don't know too much about him, except he had a lovely voice, but this song is beautiful!"
2. New York, New York (Trilogy: Past Present Future, 1980)
"Sinatra never changed his style. This, (Theme From) "New York, New York", which was released in 1980, sounds like it belongs to the 50's or 60's. Sinatra transcended generations with his legendary standards, and just like his early material still sounds great, this number just as fresh as it did in 1980."
1. My Way (My Way, 1969)
"This signature song of Sinatra needs no introduction. Probably, overplayed and overused on TV and in movies but it is still a magnificent song by the Voice. No one else can bring so much charisma and personality in a song for me to like music in genre I normally don't . Funny thing is when I think of Frank I always see a image of Johnny Fontaine"