Girls Girls Girls Songs Ranked
Girls, Girls, Girls is the fourth studio album by American glam metal band Mötley Crüe, released on May 15, 1987. The album contains the hit singles "Girls, Girls, Girls", "You're All I Need", and the MTV favorite "Wild Side". It was the band's final collaboration with producer Tom Werman, who had produced the band's two previous albums, Shout at the Devil and Theatre of Pain. Like those albums, Girls, Girls, Girls would achieve quadruple-platinum status, selling over 4 million copies and reaching number two on the Billboard 200. The album marked a change to a blues-rock-influenced sound, that was met with positive reception. AllMusic's Steve Huey gave the album a rating of four stars and states: "Girls, Girls, Girls continued Mötley Crüe's commercial hot streak, eventually going quadruple platinum as its predecessor, Theatre of Pain, had; meanwhile, the title track brought them their second Top 20 single, and 'Wild Side' became a popular MTV item." Here are all of Girls Girls Girls songs ranked.
Don't miss out on the TIMELESS Motley Crue music below! Click to experience Nikki Sixx, and Tommy Lee at their finest!
11. Rodeo
"Rodeo" could have been a big hit had it been released back in 1987. It is easily one of the most memorable songs from the 1987 sessions. Rodeo is a killer song that I enjoy and probably would have been a hit had it been released all those years ago."
10. Nona
"Nona" which is a short instrumental piece with some lyrics that Nikki Sixx dedicated to his grandmother that passed away just before the album's release. It's a pretty emotional tune that can make the sensitive people cry."
9. Bad Boy Boogie
"Bad Boy Boogie (bad is bad)" as the chorus goes. Another song that is saved by Mick's guitar work. This song is woring with lyrics that seemed to be just thrown together without much thought. Those needles in the arm can really take most of your attention I guess."
See more: Motley Crue Albums Ranked
8. Sumthin' for Nuthin'
"Hilarious. A sixteen year old gigalo who's clients are senior citizens. Autobiographical? When it comes to the Crue, it's anyone's guess. If you want one of the Crue's best albums, get this one. The music has some blues influence to it."
7. Five Years Dead
"This song is pretty forgettable too, but it's interesting how this song could have been the idea that spawned the tune Dr. Feelgood. The Crue stood out among the crop of LA hair-metal bands that appeared in the early 80's because they were a heavy metal band posing as a glam rock band (As opposed to those glam rock bands posing as heavy metal)."
6. All in the Name Of…
"Why rock n roll of course. The Crue is starting to get it's second wind on the album now. Mick and Vince are really working hard on this one and I think it payed off. A forgotten song, but a lost classic for sure."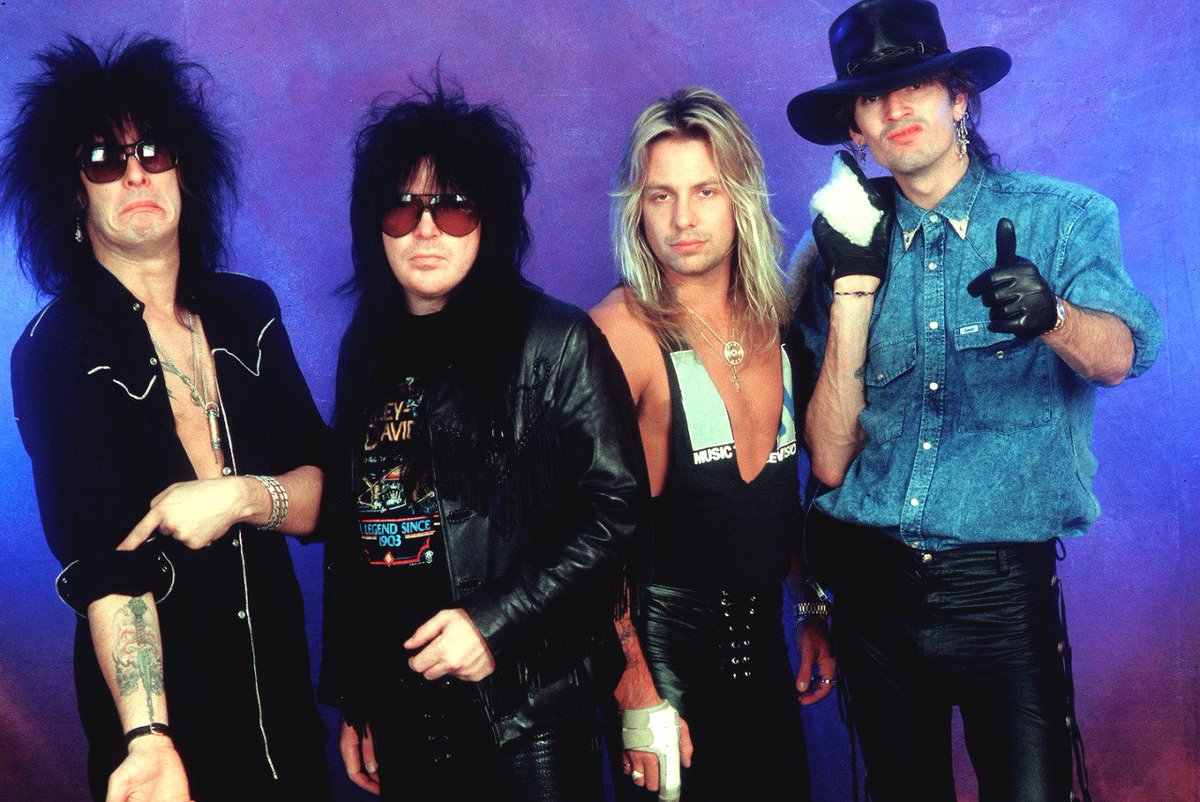 5. Dancing on Glass
"Dancing on Glass" is one of the Crue's more underrated songs. While at times the Crue seem to try a little too hard to sound dangerous, "Dancing on Glass" sounds genuinely lived in."
See more: Motley Crue Songs Ranked
4. Jailhouse Rock (Live)
"Guess the Crue needed a song to fill out the album but couldn't quite get that tenth song, so they recorded this Elvis classic live. It's pretty good and captures the energy of a Crue concert."
3. You're All I Need
""You're All I Need" is, for me, the album's highlight and is one of the Crue's finest songs. Beautifully written, if it had had generic power-balled lyrics, it still would have been a great song. But rather, it's a song, told in first-person, of a man who kills his girlfriend-so he can have her forever and no one else can."
2. Wild Side
"First track "Walk On The Wild Side" rocks like a maniac, in the best traditions of Van Halen and Aerosmith. Mick Mars' guitar swaggers through the song, with probably the most Metal sound he's ever pulled from six strings and an amplifier. By far the best song on the album. If only the album could keep up the intensity as it went on. Full of energy, great guitar riff, and total Crue subject matter."
1. Girls, Girls, Girls
"This became a Crue signiture cut and will be played live until the Crue finally hangs it up. A rocking number with a bluesy riff, this glorifies the Crue's favorite hangout, strip joints. Nikki was heavy into heroin at this point and two really good songs was about all he was capable of (songs 1 and 2). The rest of this album could arguably be regarded as filler."