Janes Addiction Songs Ranked
Jane's Addiction is an American rock band from Los Angeles, formed in 1985. The band consists of vocalist Perry Farrell, guitarist Dave Navarro, drummer Stephen Perkins, and bassist Chris Chaney.
Founded by Farrell and original bass guitarist Eric Avery following the disintegration of Farrell's previous band Psi Com, Jane's Addiction was one of the first bands from the early 1990s alternative rock movement to gain both mainstream media attention and commercial success in the United States. Jane's Addiction's first release was a self-titled live album in 1987 and quickly caught the attention of Warner Bros. Records. The band's first two studio albums, Nothing's Shocking (1988) and Ritual de lo habitual (1990), were released to widespread critical acclaim, and an increasing cult fanbase. As a result, Jane's Addiction became icons of what Farrell dubbed the "Alternative Nation". The band's initial farewell tour, in 1991, launched the first Lollapalooza, which has since become a perennial alternative rock festival.
The band briefly reunited in 1997, with Flea of the Red Hot Chili Peppers replacing Avery on bass guitar. In 2001, a second reunion took place, with Martyn LeNoble—and later Chris Chaney—occupying the role of bass guitarist. In 2003, the band released its third studio album, Strays, before dissolving again the following year.
In 2008, the band's original line-up reunited and embarked on a world tour. Eric Avery, however, subsequently left the band in early 2010 as the group began working on new material. The band released its fourth studio album The Great Escape Artist in 2011, with Chaney returning to the band for its recording and subsequent tour. In 2016, Jane's Addiction was nominated for induction into the Rock & Roll Hall of Fame. Here are all of Janes Addiction's songs ranked.
Don't miss out on the music of Janes's Addiction below! Click to enjoy the songs that made them a huge commercial success in the USA!
15. True Nature (Strays, 2003)
"Navarro's guitar sound in that bridge section is absolutely amazing. And what a powerful riff too. Very catchy and good. I love the guitar riff."
14. Classic Girl (Ritual de lo habitual, 1990)
"The whole mood of this song is so beautiful. I can't stop myself from thinking that Perry Farrell is actually singing about a perfect girl. Ever since hearing this, I have been looking for someone I could call a classic girl."
13. Irresistible Force (The Great Escape Artist, 2011)
"GREAT song filled with energy. Sometimes those who initiate the game end up losing it. Then those who initially lost earn vindication. Don't care for games, but this song is good."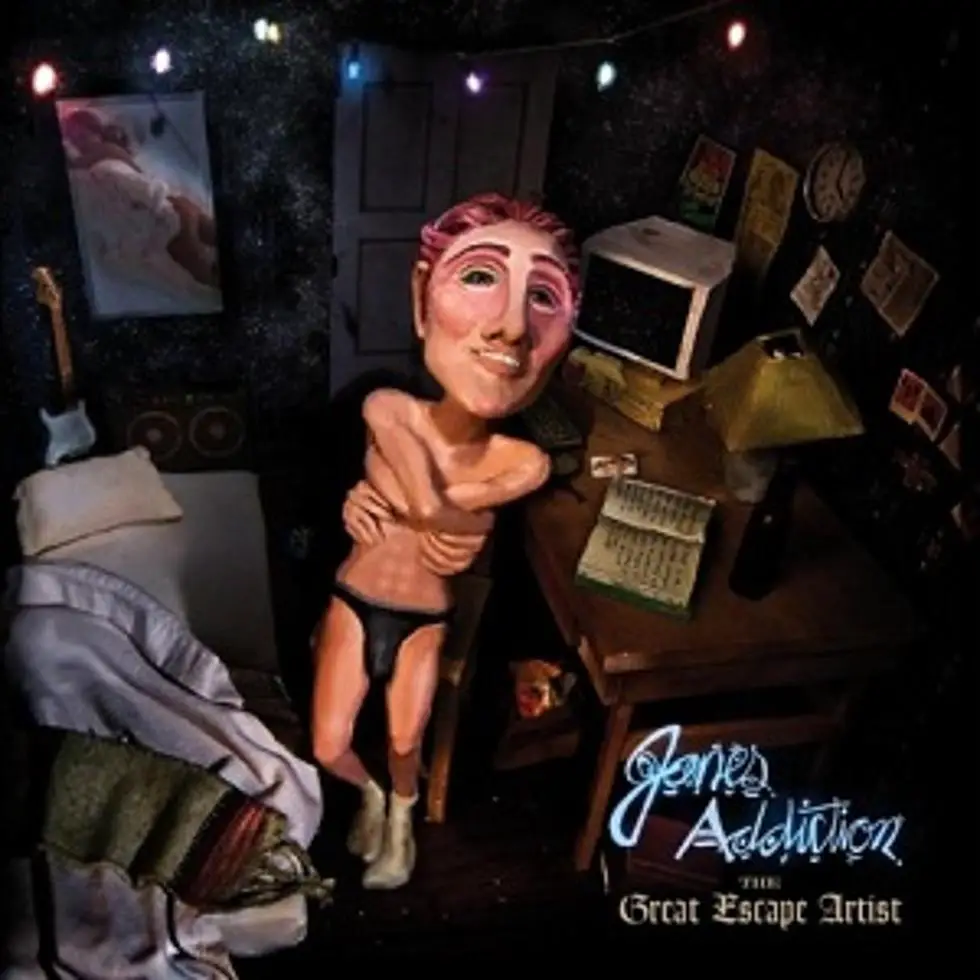 12. Just Because (Strays, 2003)
"The way i see this song is about a person, probably a woman, who's very beautiful and well-thought-of and trendy and has "got the most", but has become so ensconced in the ideal of the perfect popular person that she forgets to just do something for shits and kick back and be herself. this song says to me that compulsion and "just because" moments help a person stay real."
See more: Janes Addiction Albums Ranked
11. I Would for You (Jane's Addiction, 1987)
"I was a little sketchy about janes addiction until I heard this song. The bass and guitar riff is amazing, and Perry's vocals have never been better. Absolute favorite song of theirs"
10. Then She Did (Ritual de lo habitual, 1990)
"Such a beautiful song. The Guitar in the middle of this song is full of textures. This song is so beautifully sad. It's the guitar that makes this really great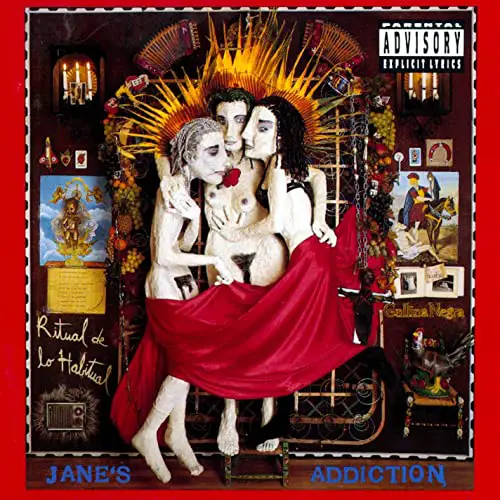 9. Idiots Rule (Nothing's Shocking, 1988)
"Awesome song. The idiots in charge don't know what the hell they are doing. The only way they got elected in the first place is that they are great public speakers. They all majored in public speaking and blame somebody else for their mistakes. All the politicians just care about themselves and their families. They could care less about the middle class and the poor."
8. Ocean Size (Nothing's Shocking, 1988)
"I think it's about wishing you were a stronger person. And dealing with being human and having a heart and having it broken. It's also about wishing you couldn't be broken, wishing you were strong enough to stand your ground. But also not hurting anyone like the ocean doesn't hurt the beach."
7. Had a Dad (Nothing's Shocking, 1988)
"One of my favorite Jane's Addiction songs. You guys are all right. It appears that Perry lost faith in God because God is supposed to create social solidarity; so when Perry sees all of the war and terror that is going on, he comes to the conclusion that there is no God."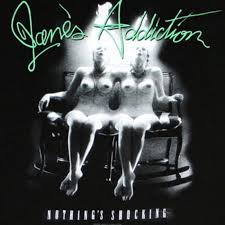 6. Ted, Just Admit It… (Nothing's Shocking, 1988)
"This song's got it all. Groove, great drums/bass, fast high-energy ending, and 100% Janes. Bassline says it all. The groove in this song is just so amazing."
See more: Queens of the Stone Age Albums Ranked
5. Stop (Ritual de lo habitual, 1990)
"This was helping to usher in 90's alt-rock, and man it sounds so energetic and fresh here in the beginning. I love the quiet build-up in the bridge before Navarro and Ferrell go nuts. Unlike most of the singles on the 80's charts, this has aged so well. The 80's wasn't all hair bands and new wavers: some alt rock n' rollers stood out too."
4. Mountain Song (Dudes, 1987)
"Gets me pumped every time I hear it Good song for the Rock in general this guys have several good songs but are very underground I think they are the best alternative rock band."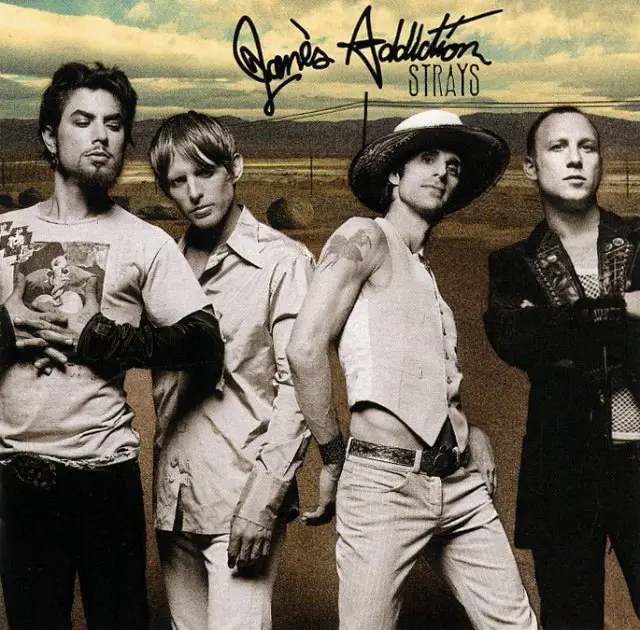 3. Jane Says (Jane's Addiction, 1987)
"This song is far superior to been caught stealing, been caught stealing is catchy, but this song has a better rhythm, it's really a true work of art. Great lyrics and nice simple guitar."
2. Three Days (Ritual de lo habitual, 1990)
"This is a masterpiece, as long as the drug-fueled orgy that inspired, even more, astounding when listened to with And She Did (died). It's one long eulogy to Viola when you listen to both songs together. And his mother… Amazing…
1. Been Caught Stealing (Ritual de lo habitual, 1990)
"Fun song. It has a good upbeat rhythm and a catchy melody, the guitar riff is also decent. The thing I have with is that it never really seems to evolve, revolves a bit too much around the same hook.'