John Hartford Songs Ranked
John Cowan Hartford (December 30, 1937 – June 4, 2001) was an American folk, country, and bluegrass composer and musician known for his mastery of the fiddle and banjo, as well as for his witty lyrics, unique vocal style, and extensive knowledge of Mississippi River lore. His most successful song is "Gentle on My Mind", which won three Grammy Awards and was listed in "BMI's Top 100 Songs of the Century". Hartford performed with a variety of ensembles throughout his career and is perhaps best known for his solo performances where he would interchange the guitar, banjo, and fiddle from song to song.[3] He also invented his own shuffle tap dance move and clogged on an amplified piece of plywood while he played and sang. Here are all of John Hartford's songs ranked.
Don't miss out on the music of John Hartford. Click below and experience one of the greatest musicians of all time.
10. Steamboat Whistle Blues (Aereo-Plain, 1971)
"John Hartford is a good example of how TRUE artists reach DEEP into the past to CATAPAULT original art into the future… a true American treasure of songwriting… inspiring musician…"
9. Lorena (Gum Tree Canoe, 1984)
"I have heard a few versions over the year's of this Civil War song and this version is by far the best. John Hartford does a superb job performing it. The album "Songs Of The Civil War" is outstanding with many great songs and performers on it. But John Hartford delivers the best performance on the album. My all time favorite song."
8. This Eve of Parting (The Love Album, 1968)
"It was good to hear John Hartford's voice again! The orchestral arrangement here is spot on, most enchanting. Would know it anywhere! Great choice! Great soundtrack!"
7. Way Down the River Road (Gum Tree Canoe, 1984)
"A little cheesier then peak Hartford with the band taking on a more folk / old time vibe like Pete Seeger fronting a super sharp bluegrass band. Still this album is hard not to like as every song is if nothing else entertaining."
See more: John Hartford Albums Ranked
6. Old Time River Man (Down on the River, 1989)
"It is almost as though John Hartford penned this one to leave behind – as a farewell to the river he loved, and for all us whose lives he touched along that river. From someone who also grew up along the Big Muddy, and had the honor to meet and work with him, this Hartford classic brings back vivid memories… of a brilliant multi-instrumentalist, a gifted composer, and the wealth of knowledge (and passion) he loved to share – on the history of the riverboats and the rich heritage of life on the river. For me, this track frames the silhouette of a riverboat man at sunset – in his signature bowler hat and vest – waving to us from the bow of The Twilight, as it eased into the dock at LeClaire, Iowa."
5. The Julia Belle Swain (Mark Twang, 1976)
"For anyone who knew John Hartford, and his love of the Mississippi River, this is an essential track to have. John visited LeClaire, Iowa on numerous occasions – to pilot the Julia Belle Swain, and later to pilot the Twilight riverboat in LeClaire. He not only loved the riverboat life, but was a walking encyclopedia of river and steamboat history. His dreams of someday becoming a riverboat pilot, as he watched from the riverbank as a young man in St. Louis, were not only realized – but he was well-known by the pilots, captains, lockmasters, deckhands and others who traveled up and down the the big river as well. The legacy of John Hartford is an American treasure, and he remains the consummate riverboat minstrel and riverain."
4. Back in the Goodle Days (Aereo-Plain, 1971)
"This song is probably one of the best songs I've heard in my life – it's a timeless classic and once you've heard it it's one of those songs you can take with you right to the end."
See more: Canned Heat Albums Ranked
3. Steam Powered Aereo Plane (Aereo-Plain, 1971)
"I confess. It's true. I sometimes put this song on "Repeat Play" and let it run for at least a half-hour. The perfect combination of a great song, great groove, and dream band. In my world, pure perfection."
2. In Tall Buildings (Nobody Knows What You Do, 1976)
"Really great song. Great words to the song. Hartford is one of America's best musicians. The best of American Folk music. In two verses and one chorus, John was able to convey the frailty and joy of the working man and woman's existence. One of the best."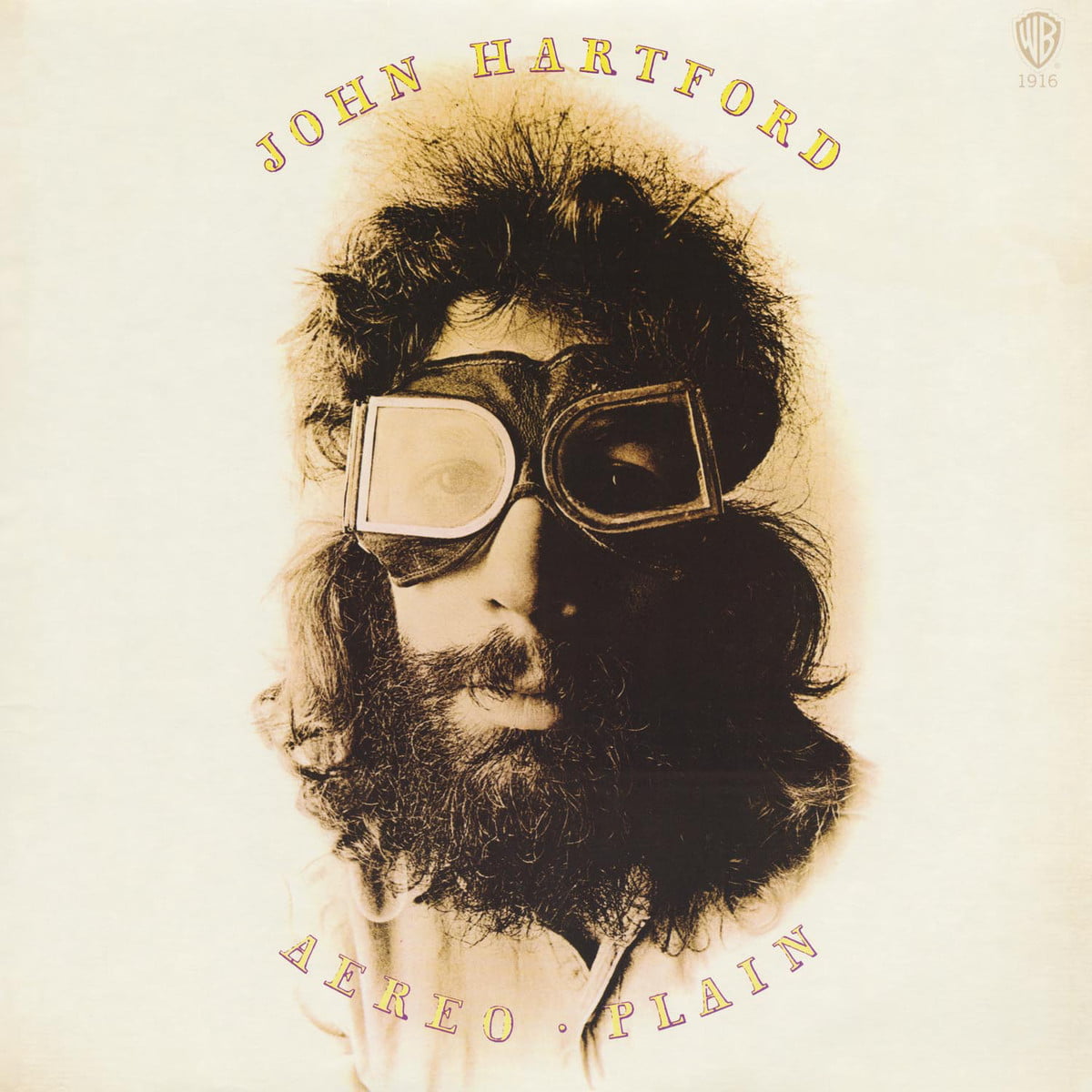 1. Gentle on My Mind (Earthwords & Music, 1967)
"Gentle on My Mind" is quite possibly the greatest American folk song ever written, in my opinion. I consider this (original) recorded version of John Hartford's classic to be one of the two best available….the other being the version off the live multi-artist "Tribute to Steve Goodman" record where John accompanied himself on solo banjo while shuffle-tapping an infectious ostinato. What makes this remastered original version so captivating is Hartford's innocent and unpretentious vocal rendering, along with near-mystical voicings which you won't hear anywhere else. The only thing that might have improved it would be one or more instrumental breaks between verses."