Lucinda Williams Songs Ranked
Lucinda Gayle Williams (born January 26, 1953) is an American rock, folk, and country music singer, songwriter, and musician. She recorded her first albums in 1978 and 1980 in a traditional country and blues style and received very little attention from radio, the media, or the public. In 1988, she released her self-titled album, Lucinda Williams. This release featured "Passionate Kisses", a song later recorded by Mary Chapin Carpenter, which garnered Williams her first Grammy Award for Best Country Song in 1994. Williams has released a string of albums since that have earned her more critical acclaim and commercial success. She has won three Grammy Awards, from 15 nominations, and received two Americana Awards, from 12 nominations. Additionally, Williams ranked No. 97 on VH1's 100 Greatest Women in Rock & Roll in 1998, she was named "America's best songwriter" by Time magazine in 2002 and was chosen by Rolling Stone as the 79th greatest songwriter of all time. Here are all of Lucinda Williams' songs ranked.
Don't miss out the music of Lucinda Williams. Click below and listen to the songs that a lot of people love!
12. You Can't Rule Me (Good Souls Better Angels, 2020)
"The album opens with "You Can't Rule Me" which I have mentioned earlier. It is hard-edged blues and raw as hell. The album was recorded very quickly and there were many one-one takes. I can imagine Tom Waits singing this."
11. Get Right With God (Essence, 2001)
"I have a collection of gospel music from all kinds of artists (I'm not religious by the way, just love the music). When I heard this recently I knew I had to have this song. She sounds like an anguished true believer in this one; the emotions just carry you away into a snake handler's dream."
10. Righteously (World Without Tears, 2003)
"I was hypnotized by this song so the first couple times through I didn't even listen to the lyrics, but I can completely relate. Some people can be so two faced, love you one moment, hate you the next behind your back. And that's not really love…"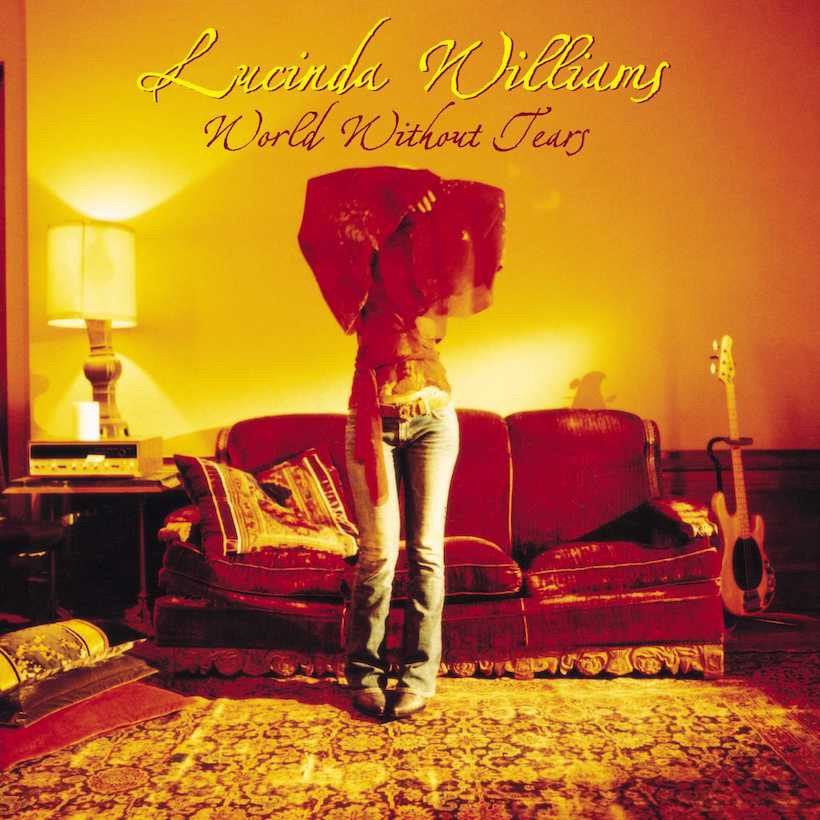 9. Something About What Happens When We Talk (Lucinda Williams, 1988)
"An almost perfect album. Every song's a memory, filled with longing, heartbreaking, crushingly pretty, with a voice that sounds weathered and knowing, but still sweet. And yeah, she rocks it too, nailing pop, folk, and blues with ease. "
See more: Lucinda Williams Albums Ranked
8. Pineola (Live at Folkscene, Los Angeles, 1985)
"This song is very sad. Suicide is a tough topic and leaves so many friends and family left behind. I had heard somewhere that this is about a guy who was a student of Lucinda's father. I'm surprised that she would write such a personal song. I'm sure it's hard to expose your emotions so barely."
7. Can't Let Go (Car Wheels on a Gravel Road, 1998)
"Even if it's actually the only song on the album that wasn't even partly written by Williams – it's by Randy Weeks – that's the song you can most easily throw on for your rock friends if you're trying to get them into this album. Lucinda's arrangement is phenomenal, kicking it into high gear to make for a real hoedown barn-burner of a rock-stomper with thumps of half-muted drums that break free about halfway through and a brilliant electric slide that fills out the verses and another guitar line that locks into step without shoving anything out of the way."
6. Fruits of My Labor (World Without Tears, 2003)
"There are some tremendous songs here, notably the opening "Fruits of My Labor", which may very well be my favorite from Lucinda, but the production just isn't right for most of the album. There are moments when Doug Pettibone sounds a little too much like Slash. It's been a slow decline since Car Wheels."
5. Man Without a Soul (Good Souls Better Angels, 2020)
"The new album is just phenomenal! This beautiful woman, inside and out, never lets us down. Her voice and lyrics have gained a storm like power over time. Always deep and very truthful."
See more: Nick Drake Songs Ranked
4. Are You Alright? (West, 2007)
"I think she is really missing someone she loves deeply and she hopes he is doing well. She wants to make sure he is being loved and is feeling alright. She wants to check in to be sure he is well taken care of. I think this song is about true love and it is so sweet. She wants a sign that he is okay. I know how she feels."
3. Right in Time (Car Wheels on a Gravel Road, 1998)
"It's about losing someone you felt was perfect for you, but they didn't feel the same way, and not being able to forget them, no matter how hard you might try. Yeah, that verse could be about masturbation, I guess…it would fit with the reminiscing in the rest of the song."
2. Drunken Angel (Car Wheels on a Gravel Road, 1998)
"When I saw her live, she said this song was about the musician Blaze Foley, who I think she said was shot by a friend in a drunken fight. Dunno if this is common knowledge or not."
1. Changed the Locks (Lucinda Williams, 1988)
"Surprisingly Excellent song ! I hardly ever " like " a song on a tv show but this one was very catchy I watch lot of showtime shows very recently I heard this being belted out by the new show The Affair I'm actually more a classic/ alternative rock lover so this song is s departure from that however it has a bluesy twist to it it's not strictly country ( not a country fan) it really strikes a chord in me"