Kaiser Chiefs Songs Ranked
Kaiser Chiefs are an English indie rock band from Leeds who formed in 2000 as Parva, releasing one studio album, 22, in 2003, before renaming and establishing themselves in their current name that same year. Since their formation, the band has consisted of lead vocalist Ricky Barnett-Wilson, guitarist Andrew "Whitey" White, bassist Simon Rix, keyboardist Nick "Peanut" Baines, and since 2013 drummer Vijay Mistry, who replaced founding drummer Nick Hodgson following his departure from the band in late 2012. Their UK hit singles include 2004 and 2005 number 9 hit "I Predict a Riot", 2007 UK number 1 hit "Ruby", which has sold over 461,000 copies, from their platinum album Yours Truly, Angry Mob plus a further two Top 20 singles in 2007 with "The Angry Mob" and "Everything Is Average Nowadays". Their singles "Ruby", "I Predict a Riot", "Everyday I Love You Less and Less", "Never Miss a Beat", and "Oh My God" had sold a combined total of 1.1 million up to August 2012. Here are all of Kaiser Chiefs' songs ranked.
Don't miss out on the music of Kaiser Chiefs! Click below and listen to the songs enjoyed by many countries!
10. Coming Home (Education, Education, Education & War, 2014)
"Heard it on the radio once, it got me straight away. Killer song, so glad I heard it because it got me into the Kaiser Chiefs."
9. Heat Dies Down (Yours Truly, Angry Mob, 2007)
"I have really few songs in my favorite list without any deficiency and for sure Heat Dies Down is one of them. I can 't help listening to it over and over! Just get inside and enjoy!"
8. Everything is Average Nowadays (Yours Truly, Angry Mob, 2007)
"This song may be called 'Everything Is Average Nowadays' but is certainly far from average! Best Kaiser Chiefs song, related to it so much when I was a teen."
7. Modern Way (Employment, 2005)
"Just in love with this song! It really makes you feel good about life and like getting up and dancing. It really deserves more notice!"
6. Oh My God (Employment, 2005)
"This is a surprisingly moving and energetic song that pulses with energy. A nice little rocker, one of the best songs of the year. A strangely addictive song, the kaisers seem to of created their own unique style of music"
5. The Angry Mob (Yours Truly, Angry Mob, 2007)
"Amazing song. and without a doubt, THE best ending to a live track I've ever seen! Love the band! Love the album! Love the song!"
4. Everyday I Love You Less and Less (Employment, 2005)
"I think this is about a guy and a girl he had an affair with… He realized he's got all the love he needs, from his parents, his girlfriend… and that how a big mistake the girl was… but sometimes he can't help but lust after her… BUT He is clear that he likes her less and less and won't do it again.. She's an eye candy when dressed, but he won't do the same mistake again."
See more: Gwen Stefani Albums Ranked
3. Never Miss a Beat (Off with Their Heads, 2008)
"This song is awesome, so represents the the life of an average teenager. It's awesome, can't get it out of my head… If more baptists wrote like this the world of music would be a better place"
2. I Predict a Riot (The Bands 05, 2004)
"What do we make of this? A cool little twilight zone (-ish? -esque?) guitar sound gets us going, and then it's nearly four minutes of clever half-rhymes and top-of-your-lungs divination. Love the echo on the title phrase in the chorus. Can't get enough of it. A riot it is, then."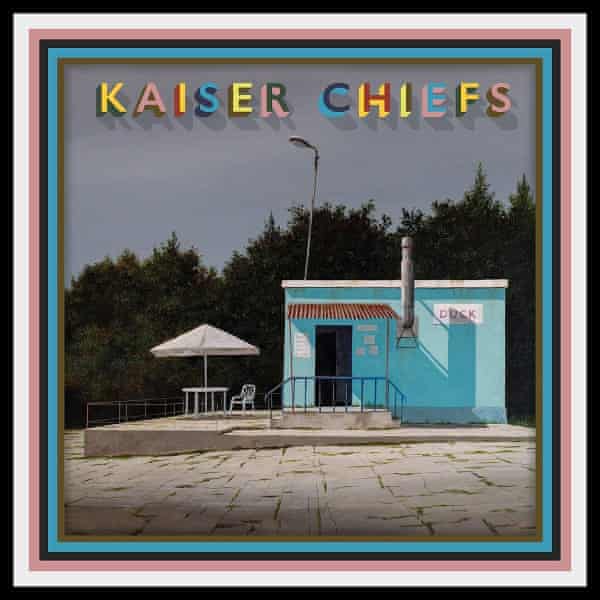 1. Ruby (Yours Truly, Angry Mob, 2007)
"Yes one of the best songs of all time… Heard this back when I was a kid and fell in love with it… And I still listen to it… There's just something magical about this song… Every time I listen to it it takes me to that place you know… Pure bliss…!"