Kelly Rowland Albums Ranked
Kelendria Trene Rowland (born February 11, 1981) is an American singer-songwriter, actress, and television personality. She rose to fame in the late 1990s as a member of Destiny's Child, one of the world's best-selling girl groups of all time. During the group's two-year hiatus, Rowland released her first solo studio album, Simply Deep (2002), which debuted at number one on the UK Albums Chart and sold over 3.7 million copies worldwide. It included the number-one single "Dilemma" with Nelly, as well as the UK top-five hits "Stole" and "Can't Nobody". Rowland also ventured into acting with starring roles in the successful films Freddy vs. Jason (2003) and The Seat Filler (2005). Throughout her career, Rowland has sold over 40 million records as a solo artist, and a further 60 million records with Destiny's Child. Her work has earned her several awards and nominations, including four Grammy Awards, one Billboard Music Award, and two Soul Train Music Awards. Rowland has also received a star on the Hollywood Walk of Fame as part of Destiny's Child, and as a solo artist, she has been honored by the American Society of Composers, Authors and Publishers and Essence for her contributions to music. In 2014, Fuse ranked Rowland in their "100 Most Award-Winning Artists" list at number 20. Here are all of Kelly Rowland's albums ranked.
Reminisce the songs of Kelly Rowland. Click blow and enjoy her timeless songs!
4. Ms. Kelly, 2007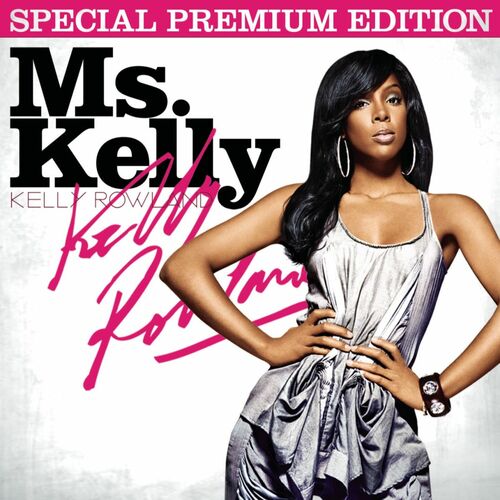 "I love Kelly Rowland. Her talent has been hidden for way too long. The girl can really sing and her music has meaning. She really put all of her thoughts and feelings into this CD"
3. Here I Am, 2011
"Overall the album is amazing! Some of my favorite songs are: Feeling me Right now, Turn it up, All of the nights, Keep it between us, Heaven & Earth , and of course Motivation. She doesn't want to be put in a box and i can appreciate that. It's not just urban r&b or dance. At the end of the day, if its good music who cares about the genre? She has come a long way and deserves the commercial success just like Beyonce. People need to stop comparing the two because at the end of the day its not Kelly vs. Beyonce, its Kelly and Beyonce vs the world!"
2. Simply Deep, 2002
"To me, the most complex song on the album is Beyond imagination because melodramatic in a melancholy way. Very deep. Emotional and confusing to any listener. Trying to figure out its the message. You just know the song is disturbing yet beautiful. Obsession is beautifully written and easily understood. The dilemma seems like a first love type. The stole is my heart-breaking and thought-provoking. Every song on this album has a purpose and vibe. It's a mixture of love heartbreak abuse and social issues. This is my favorite album of hers. Here I am in my next favorite. You can hear the maturity of her voice between all her albums. I've always thought she has one of the most beautiful soulful voices I'd ever heard. So much warmth in her singing style. Grace and clear diction in her sound. Something sincerely lacking in music today. It's rare to hear clearly spoken artists in this day."
1. Talk A Good Game, 2013
"I've always been a Kelly Rowland fan but I must say this is her best and most consistent work to date! From the beats, the production, vocal arrangements, lyrics, Kelly tells her story of love, heartache and strength throughout while boasting sexual prowess on some tracks. The clarity and strength of her voice really comes through on this album and her live performances from this album. Her passion is very present."