Kesha Rose Sebert (born March 1, 1987), usually known professionally by the mononym Kesha (formerly stylized as Ke$ha), is an American singer, songwriter, rapper, and actress. In 2005, at age 18, Kesha was signed to Kemosabe Records. Her first major success came in early 2009 after she was featured on American rapper Flo Rida's number-one single "Right Round". Kesha's career was halted between Warrior and Rainbow due to a legal dispute with her former producer Dr. Luke, which has been ongoing since 2014. A series of lawsuits, known collectively as Kesha v. Dr. Luke, were exchanged between the two parties in which Kesha accused him of physical, sexual, and emotional abuse and employment discrimination against her, while Dr. Luke claims breach of contract and defamation by Kesha. As of 2013, Kesha has reportedly sold over 33 million combined tracks and ringtones in the U.S alone and over 55 million worldwide to date.[4] She was also listed as the 26th top artist on Billboard's Decade-end charts from 2010 to 2019. She has received several awards and nominations, including her win for the MTV Europe Music Award for Best New Act in 2010. Kesha has also co-written songs for other artists, including "Till the World Ends" (2011) for Britney Spears and songs for Ariana Grande, Miley Cyrus, and Miranda Cosgrove. Here are all of Kesha's songs ranked.
Don't miss out on the music of Kesha! Click below and listen to the songs enjoyed by many countries!
20. Gold Trans Am (Warrior, 2012)
"This song deserves to be one of Kesha's best! The puns are awesome and the rhythm is incomparable. Love every word in it. It's music after the second para is just awesome, and it's rhythm too is wonderful!"
19. Dinosaur (Animal, 2010)
"Best song ever! When I'm bored I can just play this and start dancing randomly and then go to my dance team and show them the moves. We're still working on it! It will work out! I know it!"
18. Rainbow (Rainbow, 2017)
"This song tells a story and is filled with power. It's obvious how much Kesha has matured both as an artist and a person, because the lyrics are pure and beautiful (except for the brief profanity). The song is an anthem to those struggling with their inner darkness, and it really shows the colors of the artist. A masterpiece."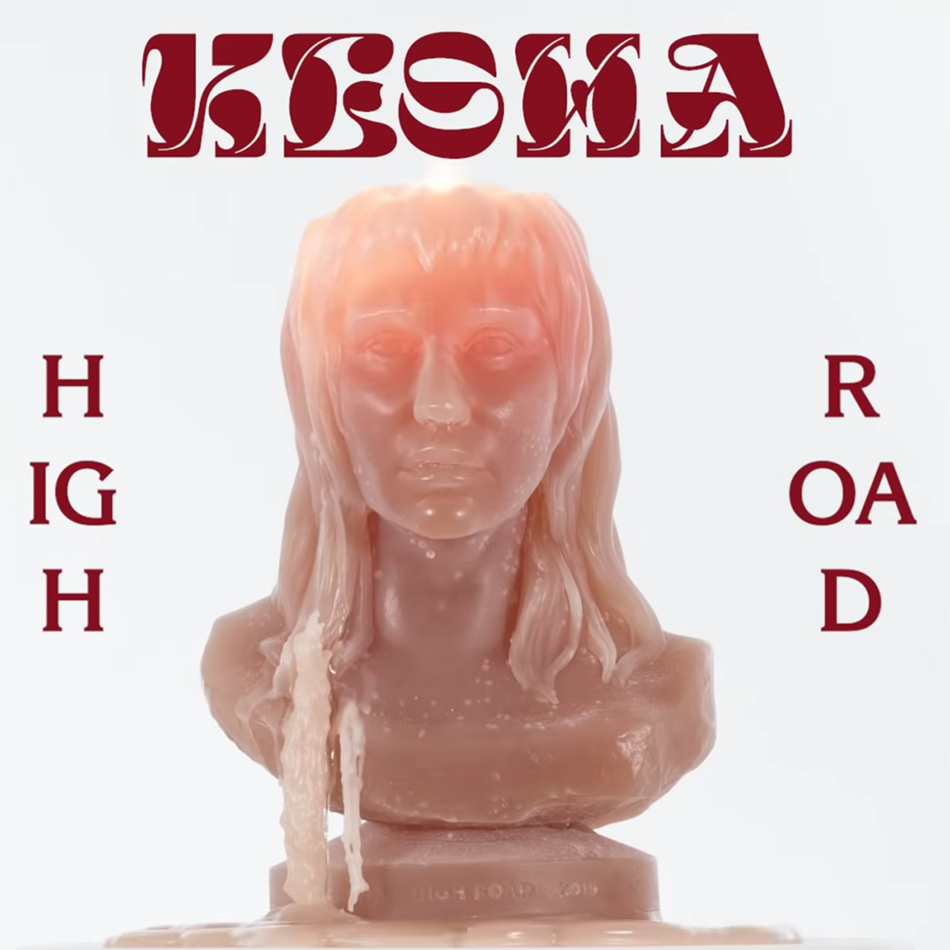 17. Supernatural (Warrior, 2012)
"This song is pure ecstasy. The heavenly chorus, raging verses, and dance breakdown all converge in the last chorus, effectively conveying the sense that ghost sex, like this song, is out of this world."
See more: Kesha Albums Ranked
16. Harold Song (Cannibal, 2010)
"This song is just awesome… It should have been on number 6 or7 cause the song is far better than 'cannibal' or 'backstabber' and Kesha's song in this voice is quite different from her voice in other dance pop song songs… Before hearing this song I didn't know that Kesha is so talented."
15. Last Goodbye (Warrior, 2012)
"This really helps you get to know about her a bit better. I know it's a slower song but definitely one of her best. It also just has such a great storyline behind it! I can just feel the emotion wrap me up in this song. The chorus just explains the song so perfectly, like it should. Animal for life."
14. Timber (Meltdown, 2013)
"Funny and bouncy.. dance track.. this song featuring the current rock and roll bad girl. Ke$ha.. and that Puerto Rican… Pitbull. This song swings back and forth between rap and singing.. in a fairly interesting way.."
13. Animal (Animal, 2010)
"I really love this song and I listen to it each and every day. When I listen to it, I can't help but sing alone. I think that it is the best song that she has written. It was the first song that made me get addicted to her music. When I got addicted, it lead me to buy her other albums."
12. Learn to Let Go (Rainbow, 2017)
"Love this song. Sometimes we all need to be reminded to follow our own advice, forgive ourselves and to let go of things that are holding us down.
11. Cannibal (Cannibal, 2010)
"Awesome song little freaky but still it's a great song! Cannibal is supposed to mean an eater of you're own kind. I think she means something else!"
10. Blah Blah Blah (Animal, 2010)
"I really like the song, it's a little raunchier than it needs to be, but it's catchy and fun! This song is just INCREDIBLE because the more you listen to it, the more you want to listen to it!!"
9. C'Mon (Warrior, 2012)
"I love this song and the video! A lot of her other songs are way too fast and don't have much meaning. This song is slower and I love the symbolized meaning"
8. Crazy Kids (Warrior, 2012)
"All her songs have catchy beats and different amazing sounds, and I love them all. But at this moment this song has a good sound to it and on my replay list! Kesha's Warrior album has impressed me!"
7. Praying (Rainbow 2017)
"This song shows how well she can actually sing. It shows she is not just another pop singer or defined by her pop, fun, party style that she used to have. Kesha is not a character she is a real person who has emotions and an incredibly deep, true story."
See more: Pitbull Songs Ranked
6. Take It Off (Animal, 2010)
"To say it bluntly, the beat is sick, hard, and it's meant for people who party. I wouldn't recommend for little kids because it includes some lyrics about getting turned on and drinking, but if that doesn't affect you I think you should purchase! It makes you feel like you're let loose and you could dance all night. It's also one of KeSha's best songs in my opinion."
5. Die Young (Absolute Music 71, 2012)
"It is a great song it is all about Kesha and her sense of humor I just fell like letting my self out and dance. The punctuality in this song is just so much great. When I sing this song all the people join the bandwagon. JUST LOVE DIE YOUNG…"
4. Your Love is My Drug (Animal 2010)
"My favorite from Ke$ha. It's just feel so good to listen. Make me wanna sing along to it. Addictive! It's very catchy, and has an amazing rhythm. This is Ke$ha at her absolute best. 
3. Blow (Cannibal, 2010
"This song is amazingly shocking. Her voice is so powerful in it. Ke$ha has sung some amazing songs and this is one of them. She is a amazing artist with a gr8t voice. Her songs are so cool. Ke$ha you have a really bright future a head of you"
2. We R Who We R (Cannibal 2010)
"I love this song this inspires me a lot it kind of tells you never to change. Most songs have a meaning to them and this is one of them"
1. Tik Tok (Tik Tok, 2009)
"It is my best song ever and it deserves to be in the first place. Anywhere it is awesome. I love that song it was Kesha debut as single and in my opinion it is her best song. I especially like the scene when her mother drops the pancakes on the floor, but anywhere it is amazing song and it deserves to be in the first rank."