King Diamond Albums Ranked
King Diamond is a Danish heavy metal band formed in 1985 by vocalist King Diamond, guitarists Andy LaRocque and Michael Denner, bassist Timi Hansen and drummer Mikkey Dee. Diamond, Denner, and Hansen had recently departed the group Mercyful Fate and decided to form a new band under the King Diamond moniker, as it was already known from the Mercyful Fate days. Since the band's inception, there have been over fifteen musicians in and out of King Diamond, with the only two mainstays being Diamond and LaRocque. Their current lineup consists of Diamond, LaRocque, guitarist Mike Wead, drummer Matt Thompson, and bassist Pontus Egberg. King Diamond has released a total of twelve studio albums (most of them are concept albums), two live albums, two extended plays, five compilations and five singles. Their first album, Fatal Portrait, was released in 1986, followed a year later by the band's first concept album Abigail (1987). Three more albums were released before the band was put on hold in the early 1990s, when King Diamond reunited with his former outfit Mercyful Fate. Diamond reformed the band in 1994 and would balance recording and touring with both Mercyful Fate and his eponymous band throughout the 1990s. King Diamond has remained active since then, despite having not released a studio album since 2007's Give Me Your Soul…Please. Here are all of King Diamond's albums ranked.
Don't miss out on the TIMELESS King Diamond music below! Click to experience the greatest style transcending act of all time!
10. Give Me Your Soul… Please (2007)
"King is back with his strongest material in a full decade, maybe more, the same ol' thing he's always done, but better, more energetic, more passionate than the last few platters. Riffs, riffs, riffs, from start to finish, melodic and heavy, with a storyline that's not as ponderous as House Of God and the ill-fated Abigail sequel… The man's voice still shreds, shreiks, and slides through every bit of his multi-octave range, not sounding a day over 1988."
9. The Spider's Lullabye (1995)
"This is one of the albums that pulled me into the broader metal world. The storytelling, King's crazy vocals, the goofball lyrical choices and some really solid songwriting combine to make this a perfect little album."
8. The Eye (1990)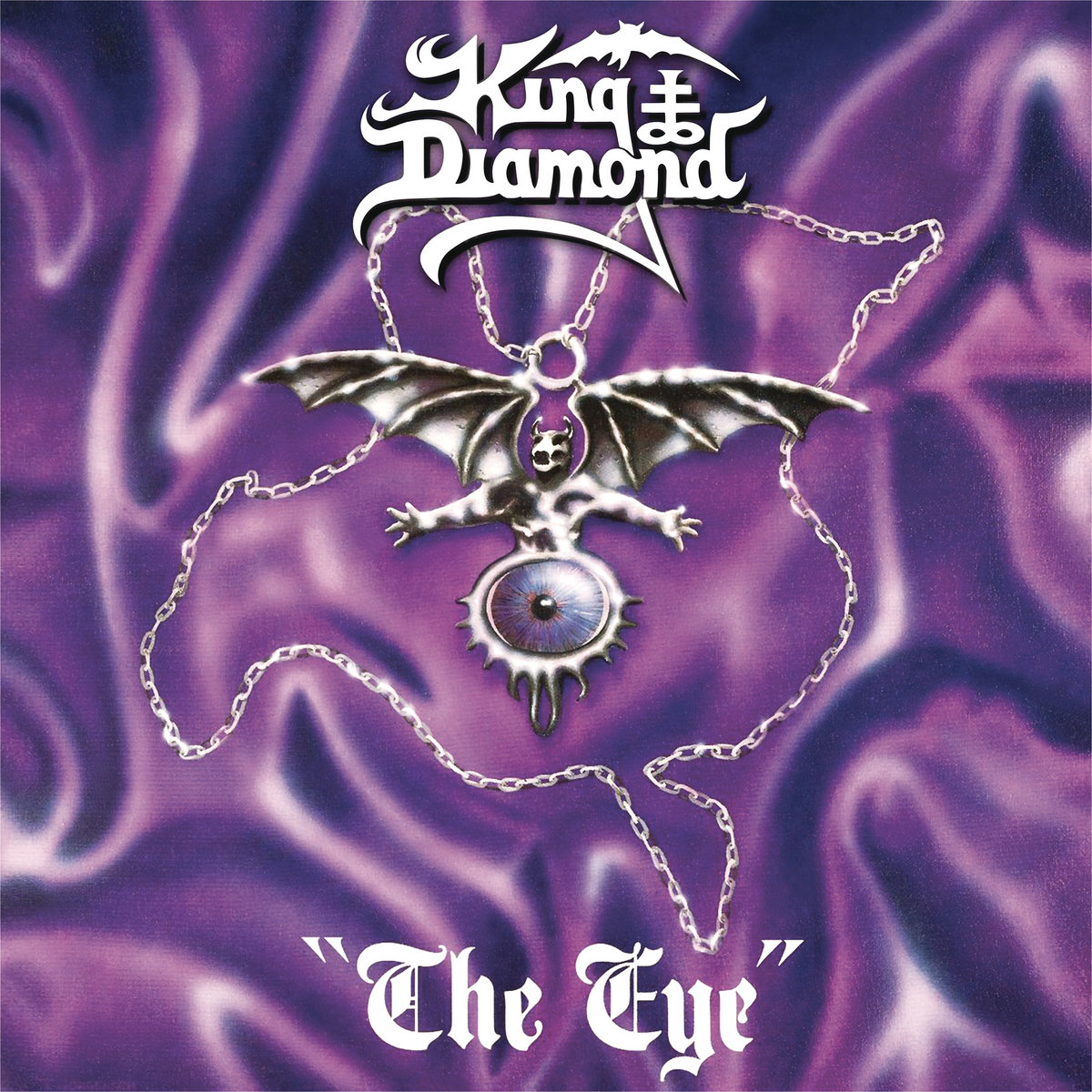 "The Eye is another excellent King Diamond conceptual progressive metal album. This time we're dealing with witchcraft… works for me, of course. It's quite simple, actually. If you like dark, progressive metal (something Kimmie tends to excel at), and if you can handle his vocals, you're going to love this. It's bloody excellent."
See more: Finger Eleven Albums Ranked
7. The Puppet Master (2003)
"The music on the album is unmistakably the sound of King Diamond. Traditional heavy metal with power / neo-classical metal elements and occasional thrash metal elements. King Diamond's trademark high pitched and distinct singing style and a horror themed lyrical concept are also some of the usual ingredients that make up almost every album by the band."
6. The Graveyard (1996)
"The songwriting is generally strong but if you ask me, I think the album is a bit too long. 14 tracks delivered in just over an hour is a bit too much and it´s like the album looses its breath after track number 8 or 9. Some of the tracks on the last part of the album are not up to par with the best material from the first part of the album IMO. The production isn´t the best either, but that may be an aquired taste, because objectively speaking it´s a professional sounding album."
5. Abigail II: The Revenge (2002)
"Catches a fair amount of grief and doesn't deserve it. This is a solid album. Kind Diamond has never put out a dud or a filler-laden album. Name me another artist who can say the same over a 30+ year career? A very enjoyable album that you should check out."
See more: Bring Me the Horizon Albums Ranked
4. Them (1988)
"This is a perfect example of an album that is indisputably sacred among connoisseurs of its genre, yet rests just below the threshold of mainstream awareness. King Diamond had a heyday as the recipient of media sensationalism in the late 80s, but his cult following is completely deserved just on the basis of this epic and radiant music, even without the dramatic iconography he contributed to heavy metal culture, which is certainly a vital aspect for many fans (not me–I couldn't care less about the sociological trappings of the genre) and anything that counteracts the disgusting ideological dominance of idiotic religions based on mystics from the Middle East desert region is welcome in my book, no matter how cartoonish they are!"
3. Fatal Portrait (1986)
"King's first album with his namesake band and its a good one.The first three tracks are our introduction to "story time with the king" while the rest are one-offers."Charon" and "Halloween" are classics.Everything else is good too.A fine debut."
2. Conspiracy (1989)
"King Diamond's solo career's second best studio offering is this one (just behind the godly Abigail). The instrumentation is complex, bordering on prog sometimes, acoustic bits and keyboardss are used to provide a creepy atmosphere and King has a couple of voices that tell a bloody story."
1. Abigail (1987)
"King Diamond – the band named after the man – are a group which will always be synonymous with the leader's very unique vocal style of high pitched falsetto singing. This will either be a factor of great enjoyment, or something one will have to learn to tolerate. I unfortunately am in the later category; King Diamond's vocal style is not something I enjoy, but he definitely brings intense talent to the band in terms of songwriting, and his deeper vocals are actually quite good."