Laura Branigan Albums Ranked
Laura Ann Branigan (July 3, 1952 – August 26, 2004) was an American singer, songwriter, and actress. Her signature song, the platinum-certified 1982 single "Gloria", stayed on the U.S. Billboard Hot 100 for 36 weeks, then a record for a female artist, peaking at No. 2. It also reached number one in Australia and Canada. In 1984, she reached number one in Canada and Germany with the U.S. No. 4 hits "Self Control". She also had success in the United Kingdom with both "Gloria" and "Self Control" making the Top 10 in the UK Singles Chart. Branigan and her music saw renewed popularity and public interest in 2019 in the US after "Gloria" was adopted by the NHL's St. Louis Blues as their unofficial victory song while they completed a historic midseason turnaround to win their first Stanley Cup in franchise history, leading to the song entering ice hockey lore as an "unlikely championship anthem". Branigan's legacy manager and representative Kathy Golik embraced the trend and traveled to St. Louis to publicly represent Branigan among the Blues fanbase during the 2019 Stanley Cup Playoffs, later stating her belief that Branigan and "Gloria" "will forever be intertwined" with the Blues and the city of St. Louis. Here are all of Laura Branigan's albums ranked.
Don't miss out on the music of Laura Branigan. Click below and experience her timeless songs.
8. The Best Of Branigan (1995)

"Nice collection from a singer who left us too soon. Her hits are here, as well as some she recorded that were originally hits by others. It's good for anyone who liked her when she was popular and for those who may not remember her but still are fans of past popular singers."
7. Touch (1987)
"The version of The Power of Love on this CD was worth the purchase price in and of itself. It makes the more widely released version of Laura singing this seem pale by comparison but perhaps this version is just too unnervingly powerful for some. It sounds as if Laura let every ounce of passion she had out in this one. Gives me goosebumps every time I hear it. She may be gone but her amazing performances will live on for eternity"
6. Hold Me (1985)
"The fourth album by Laura Branigan went on developing the image of Euro disco queen, although this time the image surpassed her live nature. Songs are carefully (sometimes ideally) arranged and recorded – but they hardly can move people listening to them. "Forever Young" is almost the only exclusion. Ironically, it wasn't released as a single.
5. Branigan (1982)
"Laura Branigan was always so much more than just her mega hits. This is a great CD to get to know her. Whether rocking it out with songs like Living A Lie or slowing it down with Lovin You Baby, you'll see why fans fell in love with Laura Branigan early on in her career. You'll keep her memory alive by playing Branigan over and over."
See more: Ava Max Albums Ranked
4. Over My Heart (1993)
"Magical! There is truly no better singer than Laura. Very emotional album using the full range of her unique voice. The three songs she wrote herself, "Didn't We Almost Win It All", "I'll Wait For You" and "Over You" are among the best she has ever performed."
3. Self Control (1984)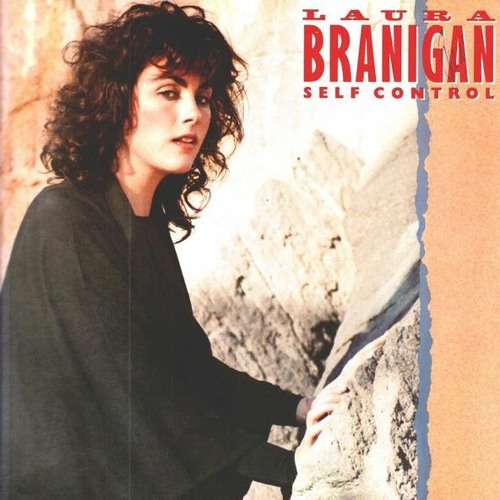 "The opening cut, "The Lucky One" is a rousing anthem. You can feel the conviction in Laura's vocal. Originally when released this song was a top 40 hit. A hypnotic beginning and a hot guitar intro sets the stage for "Self Control". This song was also and obviously a top 40 hit. Laura throws herself deep into this gripping number! The musical arrangement is varied and unique."
2. Branigan 2 (1983)
"Laura Branigan's classic sophomore album has finally been remastered! The sound quality is greatly improved, and the long version of the album's first hit, "Solitaire," is included as a bonus track. This is one of Laura Branigan's best albums."
1. Laura Branigan (1990)
"It's a shame to know that Laura's life ended at a time when 80's artists were starting to make a comeback. One of the most underated singers of the 80's, Laura's voice sounds just fine on this self-titled release. It's too bad the material comes across as a little cliched, but Laura's voice could always take a mediocre song and raise it to heavenly levels-just listen to her version of The Power of Love off the Touch album."