Let There Be Rock Songs Ranked
Let There Be Rock is the fourth studio album by Australian rock band, AC/DC. It was the band's third studio album released internationally and the fourth to be released in Australia. It was also the last AC/DC album to feature Mark Evans on bass. It was originally released on 21 March 1977 in Australia on the Albert Productions label. A modified international edition was released on 25 July 1977 on Atlantic Records. In 2006, AC/DC biographer Murray Engleheart wrote that Let There Be Rock "elevated AC/DC to the status of an album band, something that had previously been the exclusive domain of the likes of The Rolling Stones, The Who, and Led Zeppelin." In 2000, Angus Young recalled to Guitar World that producer Mutt Lange once told him "of all the many albums we'd done with my brother George and his partner, Harry Vanda, the one Mutt wished he would have done, where he was envious of George, was Let There Be Rock." Band biographer Jesse Fink writes, "Wherever AC/DC ended up in the annals of rock history, this album would stand for all time as an expression of their unrivaled might as a guitar band." Here are all of Let There Be Rock songs ranked.
Don't miss out on the TIMELESS AC/DC music below! Click to experience the raw energy of Blues Rock!
8. Go Down
"Bar rocker boogie. It's an ode to fellatio. Think this may be the first instance of this band celebrating that particular sexual act (they do so later in their classic "Back in black" album, in the song "Givin' the dog a bone")."
7. Dog Eat Dog
"Great rocker, cool catchy lyrics and an AC/DC classic. It has a catchy chorus and riff. Part of the song has got some interesting lead guitar sounds."
6. Bad Boy Boogie
"The lyrics reminded me of Iron Maiden for some reason: "It was the seventh day, I was the seventh son". Don't know why… Written about Bon, sequel to Problem Child, fantastic!"
See more: AC/DC Albums Ranked
5. Problem Child
"I like the riff in this. As the character in this song, Bon is quite a nasty piece of work…you wouldn't want to tangle with him in a pub. This is a superior pub rock song in the Australian style. It has some fast fretwork on the guitar, and the song does have some bass, which you don't really notice with this band. Not sure who plays the maracas in this song…Bon?!"
4. Overdose
"This was one of my favourite albums for many years, then I left it alone for a long time but after listening to it again I realise its an absolute classic, Problem child captures Bonn sneering vocals and angus youngs guitar playing is great its real down and dirty rock n roll"
See more: AC/DC Songs Ranked
3. Hell Ain't a Bad Place to Be
"Features the lyric "Telling me no lies", which later features in their classic "Back in black" album for the song "You shook me all night long".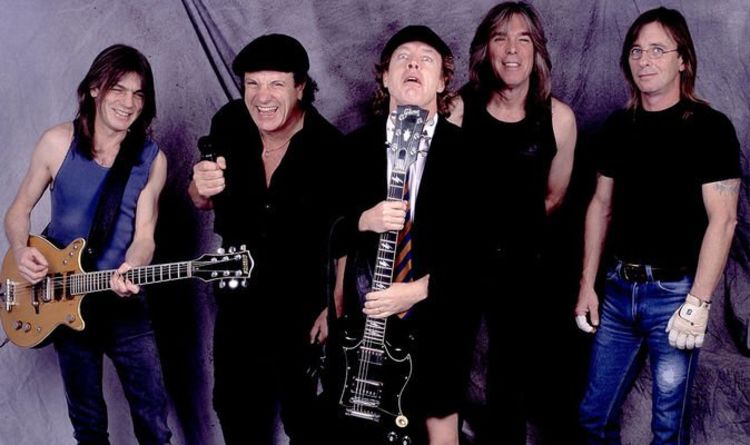 2. Let There Be Rock
"Check out the official video to this song…the lyrics are matched with the appropriate visuals…Pastor Bon Scott, on his pulpit, giving a sermon on the Genesis of rock! Bassy track."
1. Whole Lotta Rosie
"A live staple. On live videos you can often see an enormous, obese, inflatable woman. Bon sings about a sexual conquest of his in this song…the title character. If I heard him right, her measurements were 42, 39, 56 and she weighed in at 19 stone. Hmmm, he liked his women big, did our Bon!"