Lifes Rich Pageant Songs Ranked
Lifes Rich Pageant is the fourth studio album by the American alternative rock band R.E.M., released on July 28, 1986. R.E.M. chose Don Gehman to produce the album, which was recorded at John Mellencamp's Belmont Mall Studios in Belmont, Indiana. This was the only album the band recorded with Gehman, who moved them from the more obscure and dense sound of their earlier albums to an accessible, hard rock-influenced quality. The album was well-received critically. Both DeCurtis and Deusner praise the production work of Don Gehman, comparing it favorably with their previous album Fables of the Reconstruction. DeCurtis said Gehman "has done an outstanding job of hardening R.E.M.'s sonic jolt" while Deusner stated that Gehman succeeded by "giving the melodic leads their own space, he emphasizes the muscle in Berry's beats and the intricate interaction between the rhythm section" Here are all of Lifes Rich Pageant songs ranked.
Missed the vocals of R.E.M.? Click below and listen to their immortal songs.
12. Hyena
"Bounce around in the gentle nerdy mosh-pit and sing along with another of their most energetic releases. A fun song full of melodic notes that breezes by at a swift pace."
11. The Flowers of Guatemala
"Yes! Listen Wendell Gee it's the old R.E.M. back again with another beauty. Absolutely beautiful and strangely touching. Stipe sings with a gritty, heavy tone to his voice that is both powerful and evocative."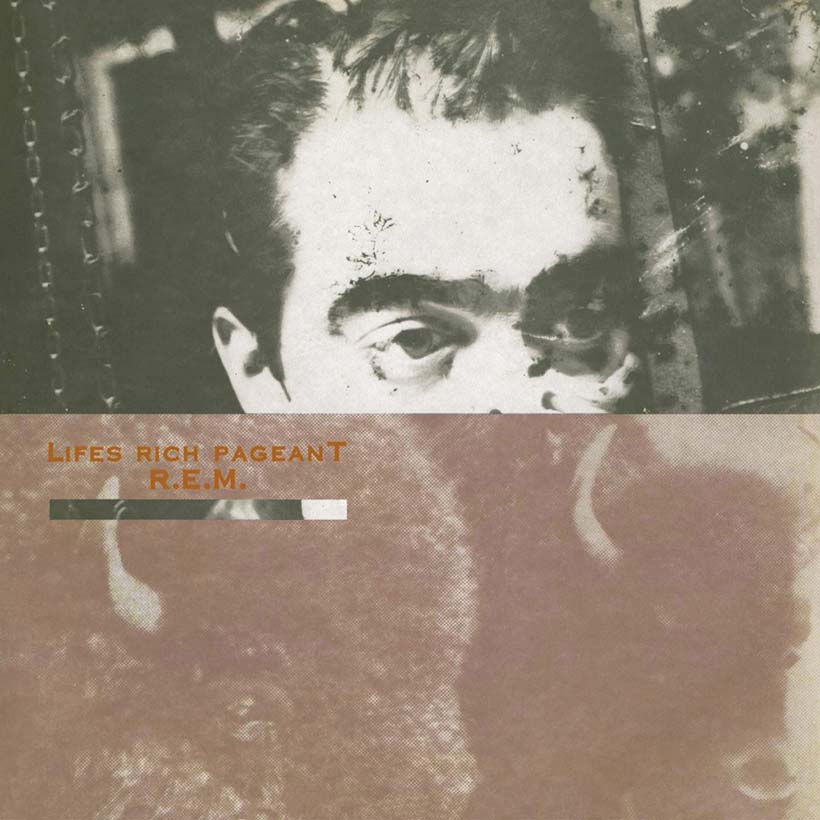 10. Underneath the Bunker
"Oh, I thought this was the coolest thing ever. Now I see why. This sounds like my friends Mike, Michael, Bill, and Peter messing around in the studio. Very strange Latin-flavoured tune with a bizarre distorted vocal from Stipe"
See more: R.E.M. Albums Ranked
9. These Days
"The rock meter gets cranked up even higher on this intense follow-up to the opener. Totally rocks! What about this song? Who ever thinks of this song? Perfectly portrays the surprising energy of their live performances."
8. What If We Give It Away?
"This is the sleeper on the sleeper. Perfect, perfect song. Again, it harkens back to a simpler band with harder to package songs. Wispy and flowing. The band at its best. No, this is the one I want to cover."
7. Just a Touch
It's Hyena again, quick run back to the front of the stage. Ok…they could have left this off of the album. Frenzied rocking along with great piano and organ touches blast this one home."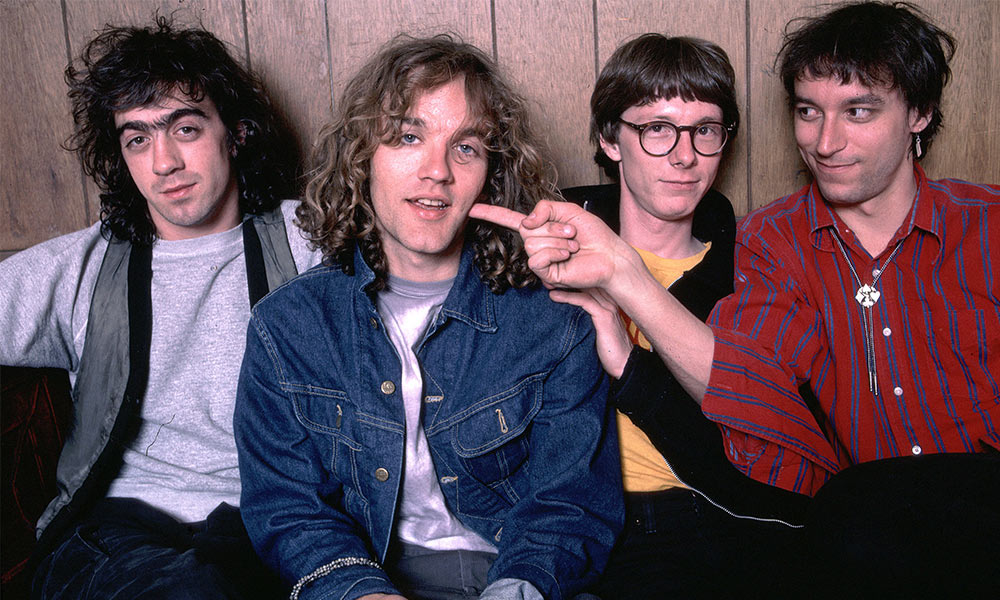 6. Fall on Me
"Forget about it. This is the single from the album right? You gotta love the three different vocal parts on the chorus and the lyrics that are just obscured enough that people feel smart when the figure out what it is about."
5. Swan Swan H
"Where did this song come from? A sea chantey? Wonderful, I think I'll play it a million times on my guitar yet never learn the lyrics. Beautifully picked and strummed acoustic guitars along with a superb melody make this quasi-waltz one of the best on the album.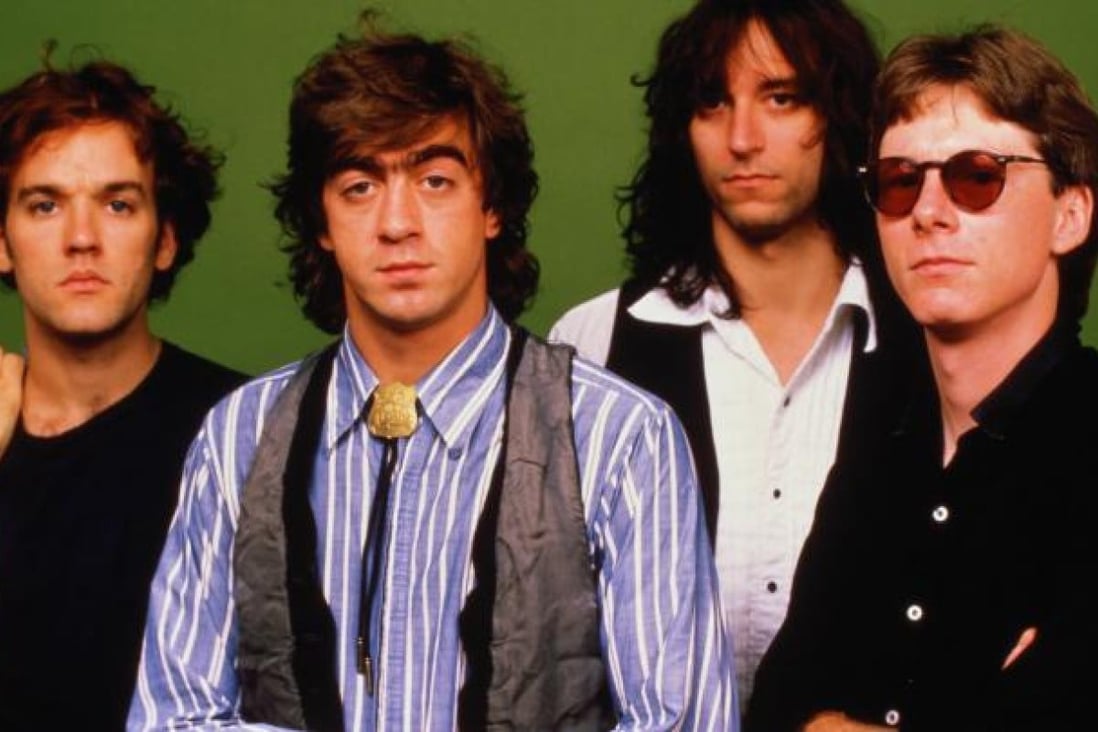 See more: R.E.M Songs Ranked
4. I Believe
"What is that a banjo? This song should have been a bigger hit. I'd like to do a cover of it please. As Phil from the River would say, "Yeah! Solid stuff there from R.E.M." A surprising burst from a rousing banjo kicks off this fantastic rocker. Jams around a great melody from Stipe."
3. Cuyahoga
"Cuyahoga, tells of the pollution of the Cuyahoga River in such a way that it isn't slapping you in the face, but presented to you as a musical fact. It entertains as it teaches, the mark of a great politically motivated song."
2. Superman
"Another old college radio fav. One of the few cover songs R.E.M. have done, this is a totally fun song with a real 60's pop flair. A cover song of excellent choosing. One of the easiest songs to play ever. Everybody loves it."
1. Begin the Begin
"The opener, Begin the Begin, is a burly foretaste of this new corridor the band had entered. Heavy riffage, raging feedback and a rhythm like a runaway train guide Michael Stipe's powerful, insistent vocals."