Move Like This Songs Ranked
Move Like This is the seventh and final studio album by American rock band the Cars, released on May 10, 2011. The album was their first since 1987's Door to Door, and the only one without bassist and vocalist Benjamin Orr, who died of pancreatic cancer in 2000. The album reached the top ten of the Billboard 200 and peaked at number 2 on the Billboard Top Rock Albums chart; a single from the album, "Sad Song", reached number 33 on the Billboard Rock Songs chart. Following the release of the album, the band launched an 11-city tour of North America. Move Like This was Ric Ocasek's last studio appearance before his death in September 2019. Here are all of the Move Like This songs ranked.
Don't miss out on the TIMELESS The Cars music below! Click to experience the power of New Wave music!
10. Blue Tip
"Case in point…the percolating opener, "Blue Tip." You might think synth-driven pop is SO 80's, but, coupled with a whip-smart backbeat and a melodic lead vocal, well, it works just as well in 2011 as it did in 1981! And the best part? The band really sounds like a BAND here! Captivating, edgy and fun, "Blue Tip" kicks things off with a bang!"
9. Free
"It's at this point that the album starts to lose some steam. It's not that "Free" is a bad song…it's just that we've heard it before, both on this album and every other Cars album, and all to better effect. Ultimately, the trsck comes across as nothing more than filler, and on a disc with just ten songs…well, the last thing you need ~ or want! ~ is filler. I've gotta call this one a miss."
8. Too Late
"This infectious mid-tempo rocker has a relaxed, easy-going groove to it. Yes, it's full of lyrics that only the little voices in Ocasek's head can make sense of, but that's O.K. ~ this is one of those times when you just have to sit back….and enjoy! (An added bonus…the rest of the group on backing vocals, something that isn't put to use nearly enough on the rest of the album)."
See more: The Cars Albums Ranked
7. Drag On Forever
"I'm on the fence over "Drag On Forever"…on the one hand, it's the first song since Rosanne Cash's wonderful "I Don't Know Why You Don't Want Me" to use sleigh bells to such glorious effect."
6. Keep On Knocking
"Keep On Knocking" is another favorite. With it's take-no-prisoners arrangement, full of pounding persussion, grinding guitars and wall-of-sound harmonies, this is the group rocking at their hardest…and, man, does it work! Why? Because The Cars never try to PROVE they're rockers…they just DO it, expertly mixing it all together with an equal dose of pop. Brilliant!"
5. Take Another Look
"Take Another Look" strives for "dreamy" but ends up sort of "yawny." Once again, Orr's vocal may have allowed this cut to work, but Ocasek's doesn't…he just can't do"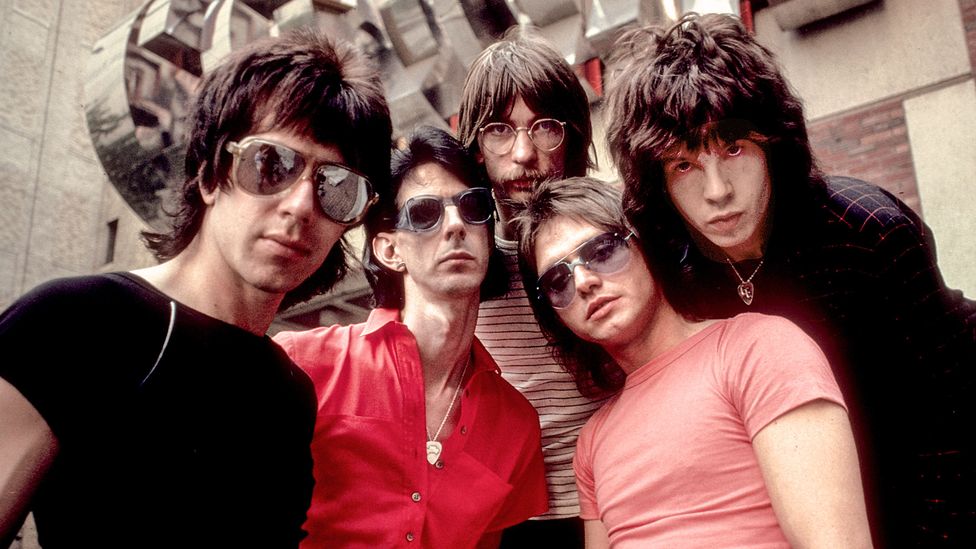 See more: The Cars Songs Ranked
4. Soon
"Soon" is an obvious attempt at trying to score another across the board smash , ala "Drive." Thing is, it's not nearly the trainwreck that it could have been…graced with an airy, atmospheric arrangement, a subdued lead vocal and touching lyrics ("But soon the time will come/I know what I put you through/And soon the time will run/Away from us like time it will do"), it all comes together, and beautifully at that."
3. It's Only
"The same can't be said for "It's Only"…this is a definite miss, but not for the obvious reasons. No, the track is nice, the vocal is nice, the lyrics are (relatively) nice…but, much like "Free", we've heard this song SO many times. It ultimately just ends up taking up just over 3:00 of space on the disc. If the group REALLY want to be back in the game, they can't afford to be just filling up space, especially (as stated earlier) on a disc with just ten songs."
2. Sad Song
"Sad Song" is another one of my favorite tracks….I mean, how can you NOT like a song with handclaps in it?!? The thing is, I think this is a very good song that could have been a great one. As cool as all the keyboard and synth runs are, I would have liked to have seen a bit more of an organic vibe, with, say, a killer bass solo. Still, one of MLT's real gems!"
1. Hits Me
"The album ends with "Hits Me", an energetic romp. The cut moves along at a propulsive clip, wrapping things up on an upbeat note. Nothing special here, but like much of MOVE LIKE THIS, the track is undeniably enjoyable. A great closer."