Mr Tambourine Man Songs Ranked
The album is characterized by the Byrds' signature sound of Jim McGuinn's 12-string Rickenbacker guitar and the band's complex harmony singing. The material on the album mostly consists of cover versions of folk songs, primarily composed by Bob Dylan, and originals written or co-written by singer Gene Clark. Along with the Dylan-penned single of the same name, Mr. Tambourine Man established the band as an internationally successful act and is widely regarded by critics as representing the first effective American challenge to the chart dominance of the Beatles and other British Invasion bands during the mid-1960s. The album peaked at number 6 on the Billboard Top LPs chart and reached number 7 in the United Kingdom. The "Mr. Tambourine Man" single was released ahead of the album in April 1965 and reached number one on the Billboard Hot 100 and the UK Singles Chart. A second single, "All I Really Want to Do", also a Dylan cover, was moderately successful in the U.S. but fared better in the UK, where it reached the top ten. Here are all of Mr. Tambourine Man songs ranked.
Don't miss out on the TIMELESS The Byrds music below! Click to experience the evolution of their musical style!
10. Don't Doubt Yourself, Babe
"Don't Doubt Yourself, Babe" has great guitar and tambourine playing as the band harmonizes to perfection. ackie DeShannon wrote this song especially for the band because she was a fan. The band added a Bo Diddley beat and tremolo guitar, giving it an authentic Diddley-like feeling. Great!"
9. You Won't Have to Cry
"Written by Gene Clark and Roger McGuinn. I dig the melody on this song.."You Won't Have to Cry" is one great song.
8. Spanish Harlem Incident
"Spanish Harlem Incident" lets the band sing of a woman their character wants to make his girlfriend. The musical arrangement stuns me with its beauty."
See more: The Byrds Albums Ranked
7. All I Really Want to Do
"All I Really Want To Do" is a song also performed by Bob Dylan; but The Byrds make this number their very own with a sublime musical arrangement. The Byrds sing "All I Want To Do" with such sensitivity they render this ballad a true masterpiece. Wow."
6. I Knew I'd Want You
"The song has a haunting feel to it, much like Nights in White Satin would have some two years later, but most importantly, Gene's song never ends in a spoken word monologue of 'gathering glooms' and 'cold hearted orbs'."
5. Chimes of Freedom
"When you get to the final Dylan tune "Chimes Of Freedom" it is easy to be in awe of the brilliance. Clocking in a shade less than four minutes it is better to be listed as timeless."
See more: The Byrds Songs Ranked
4. Here Without You
"Here Without You" begins with an awesome musical flourish; and The Byrds deliver this love song with panache, heart and soul. This is truly beautiful music."
3. The Bells of Rhymney
"The Byrds take a Scottish folk song, made famous by Pete Seeger, and rock it up. Fabulous! George Harrison borrowed the guitar riff for his "If I Needed Someone. This is a song that originated as a poem about a Welsh mining disaster. Pete Seeger set it to music, and the Byrds gave it an update. "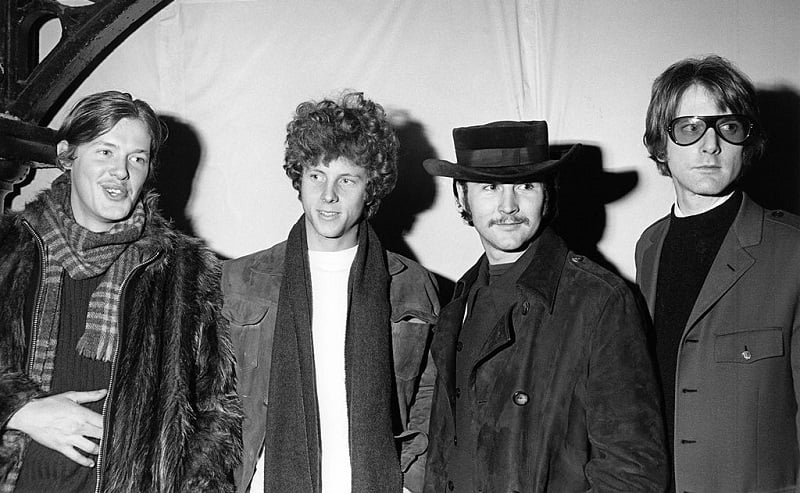 2. Mr. Tambourine Man
"The track set begins with "Mr. Tambourine Man." The numbers opens with great guitar and percussion; when The Byrds come in this number shines like gold! They sing to perfection and they make this folk ballad an instant hit. Sweet! I predict that you will like "Mr. Tambourine Man" very, very much"
1. I'll Feel a Whole Lot Better
 "I'll Feel A Whole Lot Better" continues using the guitars and percussion to bolster the melody; and the band sings this to perfection! "I'll Feel A Whole Lot Better" features the band's vocals squarely front and center even though the melody remains quite powerful."