Sweetheart Of The Rodeo Songs Ranked
Sweetheart of the Rodeo is the sixth album by American rock band the Byrds and was released in August 1968 on Columbia Records. Recorded with the addition of country rock pioneer Gram Parsons, it became the first major album widely recognised as country rock, and represented a stylistic move away from the psychedelic rock of the band's previous LP, The Notorious Byrd Brothers. The Byrds had occasionally experimented with country music on their four previous albums, but Sweetheart of the Rodeo represented their fullest immersion into the genre thus far. The album was also responsible for bringing Parsons, who had joined the Byrds prior to the recording of the album, to the attention of a mainstream rock audience for the first time. Thus, the album can be seen as an important chapter in Parsons' personal and musical crusade to make country music fashionable for a young audience. Here are all of Sweetheart Of The Rodeo songs ranked.
Don't miss out on the TIMELESS The Byrds music below! Click to experience the evolution of their musical style!
10. Pretty Boy Floyd
"Originally by Woody Guthrie. Since Roger McGuinn had never really played or written any country songs before, he decided to record a couple folk songs and turn them into a more bluegrass arrangement. Pretty Boy Floyd was the only one that made the cut."
9. One Hundred Years from Now
"I'm keeping the McGuinn version of this Parsons penned song. Gram fanatics might call me a heretic, but I think Roger's vocal is a little better. Plus I like the group camaraderie that a McGuinn vocal implies."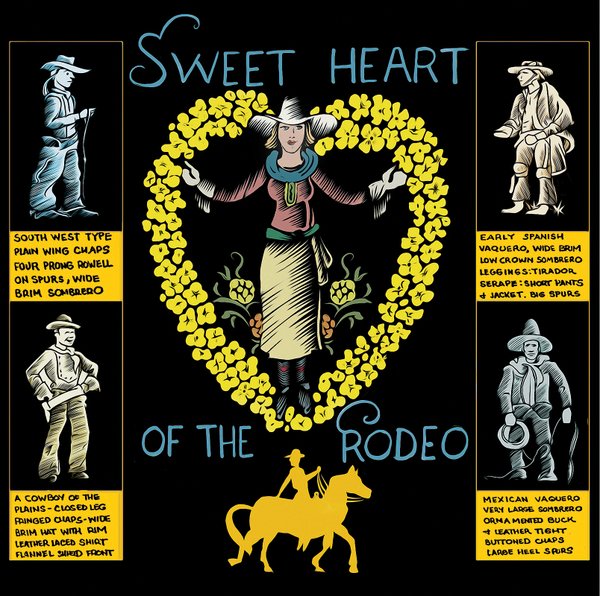 8. Blue Canadian Rockies
"Blueberry Hill was the first Gene Autry song to be covered by a rock'n'roll artist, I'm guessing that this was the second. (wait- I'm forgetting Elvis Here Comes Santa Claus) Hillman sings a nice lead vocal. Parsons plays piano."
See more: The Byrds Albums Ranked
7. You're Still On My Mind
"Here is the cold hard truth- as a general rule, and with some glaring, glorious exceptions (see track 7)*, Gram Parsons was not that good at covering or writing pure, unadulterated country songs. Nobody loved to sing country classics more than Gram, but his true strength lie in writing and singing the "cosmic American music" that he became known for. Sweetheart of the Rodeo was burdened by two attempts by Gram at pure country."
6. You Don't Miss Your Water
"It's not that i don't like McGuinn's version, I just suspect that it was Parsons' idea to cover this country/soul nugget. Plus I think we begin to hear Gram's ragged, world weary vocal style beginning to blossom here. Plus it makes a nice lead-in to the soul songs he would cover with the Burritos."
5. I Am a Pilgrim
"It's ironic that Hillman sings this plaintive Christian tune as he'll become a born-again Christian years later. That's McGuinn on the banjo and John Hartford doing a nice job on the fiddle."
See more: The Byrds Songs Ranked
4. Life In Prison
"Parsons sings lead accompanied by Ball's honky tonk piano and JayDee's pedal steel. Hillman later remarked that pampered rich kid, Parsons, was out of his league singing this prison song."
3. Nothing Was Delivered
"The second Dylan tune on the album also came from the unreleased Basement Tapes. Very catchy chorus. Green provides some sweet steel. That's Parsons on piano."
2. You Ain't Goin' Nowhere
"The Byrds reclaim their place as Dylan's ablest interpreters as they borrow this unreleased song from his Basement Tapes. A great leadoff song. McGuinn does a nice vocal with Lloyd Green playing some fine pedal steel and Parsons on the organ. A Byrds classic."
1. Hickory Wind
"Parsons' wistful tribute to his southern roots is considered by many to be one of his best songs. The Rock and Roll Hall of Fame included Hickory Wind on it's list of 500 Songs That Shaped Rock and Roll."