Portugal, The Man Songs Ranked
Portugal The Man is an American rock band from Wasilla, Alaska, currently based in Portland, Oregon. The group consists of John Baldwin Gourley, Zach Carothers, Kyle O'Quin, Jason Sechrist, Eric Howk, and Zoe Manville. Gourley and Carothers met and began playing music together in 2001 at Wasilla High School. The group released two albums on Fearless Records, then moved to Atlantic Records in 2010, with whom they have released a further six full-lengths. Their 2017 single, "Feel It Still", won "Best Pop Duo/Group Performance" at the 60th Annual Grammy Awards. Here are all of Portugal, The Man songs ranked.
Don't miss out on the music of Portugal, The Man! Click below and listen to the songs enjoyed by many countries!
10. Lay Me Back Down (Censored Colors, 2008)
"One of their best. This is where they really begin to move into their indie/neo-psych sound. It's long, but doesn't have a lot of filler. "Lay Me Back Down" is my favorite Portugal song."
9. All Your Light (Times Like These) (In the Mountain in the Cloud, 2011)
"This album is golden. Years from now it will be considered Ptm's masterpiece, and is easily one of the best of the decade. They prove their reputation as one of the greatest innovators of modern (indie) rock with this album,"
8. Evil Friends (Evil Friends 2013)
"This was an interesting mash of stuff. The base lies somewhere within indie rock, but the band has created a quite nice somewhat noisy sound with also some non typical indie elements. Yet they also manage to vary themselves very well. Lots of various layers and elements in there, but pleasantly produced so nothing is overdone imho. Enjoyable."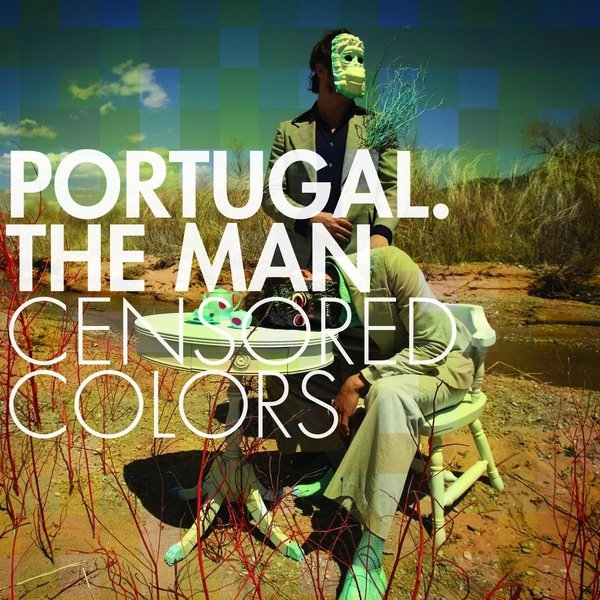 7. The Sun (The Satanic Satanist, 2009)
"Its a metaphor In which he compares the sun( something great and big), to our egos, which give us the illusion of self significance. by telling us to climb down to earth, he is telling us to come down to the conclusion that we are all creates capable of loving each other living in one home, earth. born and living off from things given by the earth, just like all the others."
See more: Portugal, The Man Albums Ranked
6. People Say (The Satanic Satanist, 2009)
"It's about how the soldiers are in strife, "we may make it through the war if we make it through the night". While the people on the other side see them as expendable. "may have lost a million men but we got a million more". It's sad. All the people, they see."
5. Modern Jesus (Evil Friends, 2013)
"I think in this song, the singer is speaking from a third person perspective. The people he is speaking for are those who understand the general basis of the Christian Religion, but would rather have fun. He is trying to show how many people have misplaced ideas of Christianity and that many people think: "To get to Heaven, you must be good!" However, this is NOT what Christianity is all about. Christianity is not the quest for an eternal life of awesomeness just because you were good for a short while."
4. So American (In the Mountain in the Cloud, 2011)
"Really love this one, being called by them "Jesus Christ" would imply a martyr, savior, leader by example to virtue and righteousness. To not know rock and roll, implies a contradiction or disconnection to the "youth" in a broad strokes kind of way.. you didn't know how to "get down" be cool, roll with it. But you did know the mission, the calling, to war, destruction, conquest.. They always told you of the madness that is within you, within all of us. This is how you come to know your aggression. evil side."
3. Feel It Still (FM4 Soundselection 36, 2017
"Portugal. The Man has a storied history, but I, like many others, never heard of them until their song's inclusion in a number of commercials broke them into the Hot 100."
2. Purple Yellow Red and Blue (Evil Friends 2013)
"The song not only conveys the lazy, narcissistic and nihilistic people of my generation, but how our reliance on constant technology use is actually dumbing us down, as seen in the music video, when the girls in the limo are completely oblivious to everything, not because of the alcohol or drugs they're ingesting, but because they're glued to their smartphones. It also places an emphasis on the lies that the common psychoanalyst will tell in order to push speed on children– when I say speed, I mean Ritalin, a drug that comes in a pill that's often times purple, yellow, red or blue."
1. Sleep Forever (In the Mountain in the Cloud, 2011)
"The lead guitar, the percussion beats, the strings, what's not to love? The lyrics are also great and amazing. Their best song out of them all John Baldwin Gourley has found one melody he really likes and feels comfortable with and has just hammered it home since. !