Portugal, The Man Albums Ranked
Portugal The Man is an American rock band from Wasilla, Alaska, currently based in Portland, Oregon. The group consists of John Baldwin Gourley, Zach Carothers, Kyle O'Quin, Jason Sechrist, Eric Howk and Zoe Manville. Gourley and Carothers met and began playing music together in 2001 at Wasilla High School. The group released two albums on Fearless Records, then moved to Atlantic Records in 2010, with whom they have released a further six full-lengths. Their 2017 single, "Feel It Still", won "Best Pop Duo/Group Performance" at the 60th Annual Grammy Awards. Here are all of Portugal, The Man albums ranked.
Don't miss out on the music of Portugal, The Man! Click below and listen to the songs enjoyed by many countries!
10. It's Complicated Being A Wizard, 2007
"Good album, complicated for a first time listener. I'm still trying to figure out exactly what the concept is. The album it self is divided into two parts: It's Complicated Being A Wizard and its separate movements. It's a 23 minute ep that is copy pasted, basically. This is great for when you really want to listen to one particular part but don't feel like sitting through however long of the entire song."
9. The Majestic Majesty, 2009
"Although not all of this album's songs were meant to be played mainly in acoustic versions, such in the case of Lovers in Love that almost loses all its sparks from The Satanic Satanist; they sure 'feels' like were supposed to be heard in that 'raw' manner. Overall good album to chill in a beach or somewhere with your friends that jam to late 2000's indie rock scene; or to wander around, and even in a road trip."
8. Waiter:"You Vultures!", 2006
"The beginning of an epic journey for the amazing and ever so diverse musical stylings of Portugal. The Man. An excellent 1st release in my opinion but you can tell some of the tracks aren't quite up to par with the absolute greatness of the later releases. With that being said it is still a must have for any indie rock fan or Portugal. The Man fan. My favorite song would have to be AKA M80 The Wolf. But Gold Fronts, Stables And Chairs, How The Leopard Got Its Spots, Elephants, and Waiter are all very stellar as well."
7. Church Mouth, 2007
See more: Three Days Grace Songs Ranked
6. American Ghetto, 2010
"Portugal. The Man continue their effort to sound as much like Oasis as possible, but, fortunately, put enough of their own spin on it to make listening worthwhile. Really what you expect from them: a fun, solid album that might not be game changing but makes you want to listen again."
5. Woodstock, 2017
"This is the first time where it sounds like their major label is influencing their sound. I always thought they've kept their artistic integrity since signing to Atlantic but now these songs are sounding squeaky clean and even more radio friendly than ever. They even feature a rapper on "Mr. Lonely". Sure, some of the neo-psychy stuff from the previous few albums shows up here a bit but this is still firmly rooted in the radio pop arena. It's got some decent hooks but ends up my least favorite of their full length records so far due to average songwriting. "Keep On" is the only song that grabbed my attention."
4. Censored Colors, 2008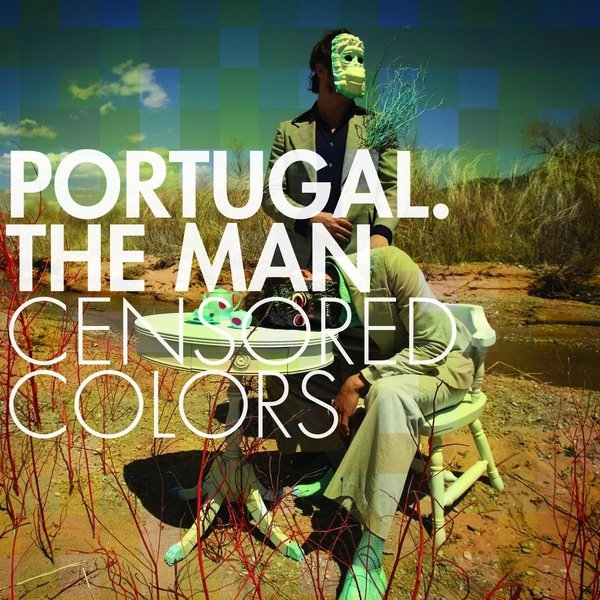 "This album is incredible! It is such a drastic step from Church Mouth, which had a very 70's classic rock approach to it. This album has amazing choir-like vocals. The only difference is that it still incorporates the hooks of the songs. It's like gang vocals done in a church. The lead vocals are nicely blended with the rest of the music which I didn't think they did as good of a job on their previous albums. He has such a unique voice, that it can easily be overdone."
See more: Thirty Seconds to Mars Songs Ranked
3. The Satanic Satanist, 2009
2. In The Mountain In The Cloud, 2011
"Well the thing about this album is it has a considerable amount of basic poppy filler. But I would say most of the songs are really dang good. And one of them is a modern indie rock masterpiece, that being "Sleep Forever", which is really quite freaking amazing."
1. Evil Friends, 2013
"This was an interesting mash of stuff. The base lies somewhere within indie rock, but the band has created a quite nice somewhat noisy sound with also some non typical indie elements. Yet they also manage to vary themselves very well. Lots of various layers and elements in there, but pleasantly produced so nothing is overdone imho. Enjoyable."