Powerage is the fifth studio album by Australian hard rock band AC/DC. It was the band's fourth studio album released internationally and the fifth to be released in Australia. It was the first AC/DC album to feature Cliff Williams on bass, and it was also the first AC/DC album not to have a title track (aside from the Australia-only High Voltage album) and the first one worldwide to be released with the same album cover. Powerage was re-released in 2003 as part of the AC/DC Remasters series. In 2005, Powerage was ranked number 325 in Rock Hard magazine's book of The 500 Greatest Rock & Metal Albums of All Time.[ Kerrang! magazine listed the album at No. 26 among the "100 Greatest Heavy Metal Albums of All Time". Here are all of the Powerage songs ranked.
Don't miss out on the TIMELESS AC/DC music below! Click to experience the raw energy of Blues Rock!
9. What's Next to the Moon
"What's next to the Moon", a story about a relationship gone sour told the way that only Bon could; again, while profoundly sarcastic, the song really rings true `cause we've all been there. This is not only my favorite track of the album, but also one of my favorite AC/DC songs altogether, and I'd give anything in this world to hear it live someday, somehow.
8. Down Payment Blues
"Down Payment Blues" is just pure genius: the lyrics are simply hilarious, and yet they pack a huge punch; it is one thing to write and sing about life on the streets and what not (any geezer with a lyric sheet in front of him can do it…), but it is a WHOLE `nother thing to sing convincingly about it, to make you feel that those lyrics come from somebody who's "been there". And just when you might start wondering why they called this a blues, comes the ending… it is an awesome track!"
7. Gimme a Bullet
"Very catchy song in the same vein as Rock 'n' Roll Damnation. "Gimme a Bullet", which again, sounds so honest, so real, that it gives me goose bumps to this day! Listen to it, and then tell me if you can't relate…if you can't…oh well…"
See more: AC/DC Albums Ranked
6. Up to My Neck In You
"Up to my neck in you" picks up the pace again, and it has a simple, catchy melody that is a joy to sing along to; and last but certainly not least. This is a frentic rocker which will have your fists pounding in the air, another great track
5. Gone Shootin'
"This song has a really catchy groove and beat in the beginning, and keeps it throughout the whole song. One of the best riffs ever! This is about a man who's dating a woman that does heroin."
4. Kicked In the Teeth
"Interesting beginning with Bon and the rest of the band trading off parts. "Kicked in the Teeth" is a blast, fast and pounding rocker to close the album with a high octane note, perfectly exploiting Bon's flair for story telling"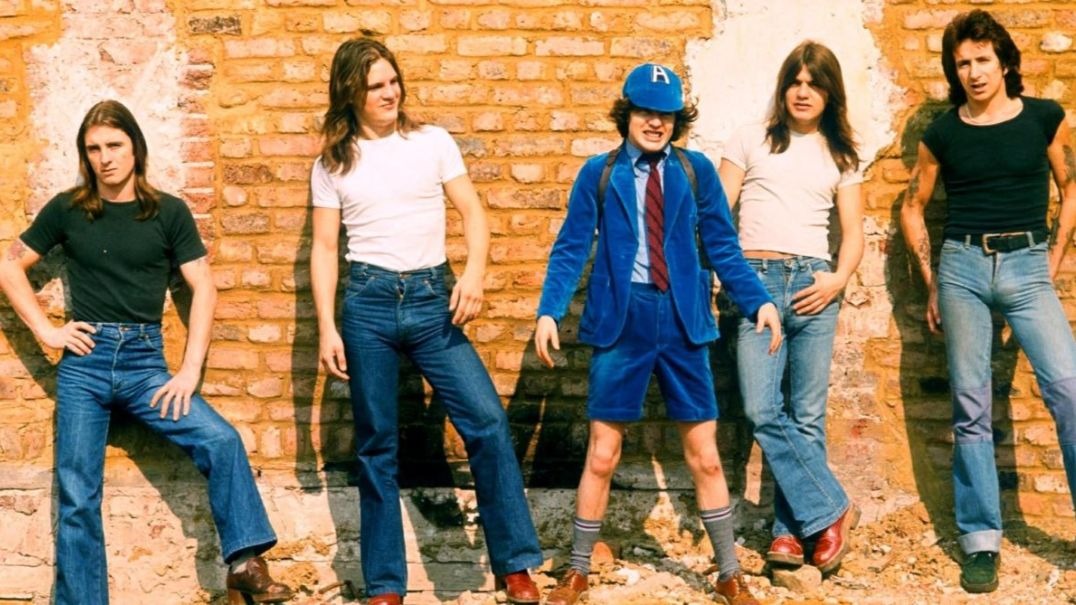 See more: AC/DC Songs Ranked
3. Rock N Roll Damnation
""Rock and Roll Damnation" is very catchy, and unusual in that it has no guitar solo – proof that there was more to this band than just Angus' insanity! Extremely catchy guitar beat and chorus make this song stand out."
2. Riff Raff
"Riff Raff" is more the kind of song I was expecting: fast, furious, aggressive and downright nasty. A funky riff by Angus in the beginning starts off this fast-paced and fun rocker."
1. Sin City
"Sin City" is another one of those "truer than truth" tales from Bon, and you can really hear that he means every word that he sings…the track is powerful too from the musical point of view, with a sophisticated arrangement, different from the expected."