Raised on Radio Songs Ranked
The Raised on Radio Tour was a concert tour by the American rock band Journey. The tour was the last with lead singer Steve Perry. Session players Randy Jackson and Mike Baird played bass and drums, respectively, as Ross Valory and Steve Smith were fired during recording sessions for the album. Valory and Smith, however, received their percentage of the profits from the tour. The tour started on August 23, 1986, at the Mountain Aire Festival in Angels Camp, California and ended February 1, 1987 in Anchorage, Alaska. Opening acts for the tour included Honeymoon Suite, The Outfield, Glass Tiger and Andy Taylor from Duran Duran. The tour was videotaped by MTV and made into a documentary, which includes interviews and concert footage of the band at the height of their career. State-of-the-art computerized lighting and large movable video screens that resembled pool table holders were used as part of the elaborate stage design. Here are all of Raised on Radio songs ranked.
Don't miss out on one of the world's best-selling bands, Journey. Click below and listen to the timeless songs from one of the world's best rock bands.
11. Once You Love Somebody
"The opening guitar/bass riff sounds really good!!! But then Cain's keys really turn this into another stereotypical 80's song. Honestly, this is the WORST one on the album! I only hear a sellout band playing this song. I don't believe that Journey ever sold out before this album…but this album could be the one I label as sellout, mainly because of songs like this one! This one really does annoy me this much! I just don't like it in every aspect!"
10. It Could Have Been You
"Ok. this song, along with Positive Touch, are MY FAVORITE songs off this album!!! Larrie Londin sounds like a real person on this song! His drum beat is PERFECT!!! There is musicianship on this song! There is a groove, there are guitar leads, there are soaring, inspired, and emotional vocals, and there are a healthy amount of keys! This song is a hidden gem! It Could Have Been a HIT!!! This one seriously is a stronger song than the preceding song by a long shot!!! Schon's solo and his lead part on this song is just awesome!"
9. Raised on Radio
"This song…I can't decipher what the song is even about, but the music on this one is just AWESOME!!!! I wouldn't have minded the whole album to be in the direction that this song is in. This one, even though it still sounds more aimed to be played on the radio than their previous songs, even their previous HITS, it's not bad! It's one that has great musicianship, great key/guitar balance, and good vocals. The drums aren't too overly robotic, but they aren't as natural as I'd like. But I'll ignore the drumming on this one simply because the rest of the band is locked in and completely rockin'!"
See more: Journey Albums Ranked
8. The Eyes of a Woman
"This song is a mellow song akin to the style of Send Her My Love, but it's not as well done. Steve Smith is even playing the drums on this one, but it sounds too much like the band was trying to repeat the success of Send Her… and it just backfired. It, of douse, isn't a bad song, but I just find it to be a bit too much in that familiar territory to be awesome. This song doesn't do anything for me."
7. I'll Be Alright Without You
"As a radio song, it's not bad at all. It has a nice beat and it's nice and mellow. As a Journey song though, I find it to be a little too light. Even a song like Send Her My Love has more edge because of the musicianship that gave it backbone and a pair, as well as the emotion. This song, while it has the emotion, suffers from not having enough musicianship. The guitarwork is noteworthy and respectable, but the rest of the song is good at times for me, but overall, it's meh."
6. Why Can't This Night Go on Forever
"This is a ballad, very similar to previous monster hits like Open Arms, Faithfully, and even Still They Ride. I won't really complain about the musicianship or emotion on the song…why? Because it's THERE!!!! Then what's wrong with it you ask? Same as the previous song, this sounds too similar to Faithfully. The guitar solo towards the end reminds me of Faithfully's famous guitar solo that was filled with fire and passion."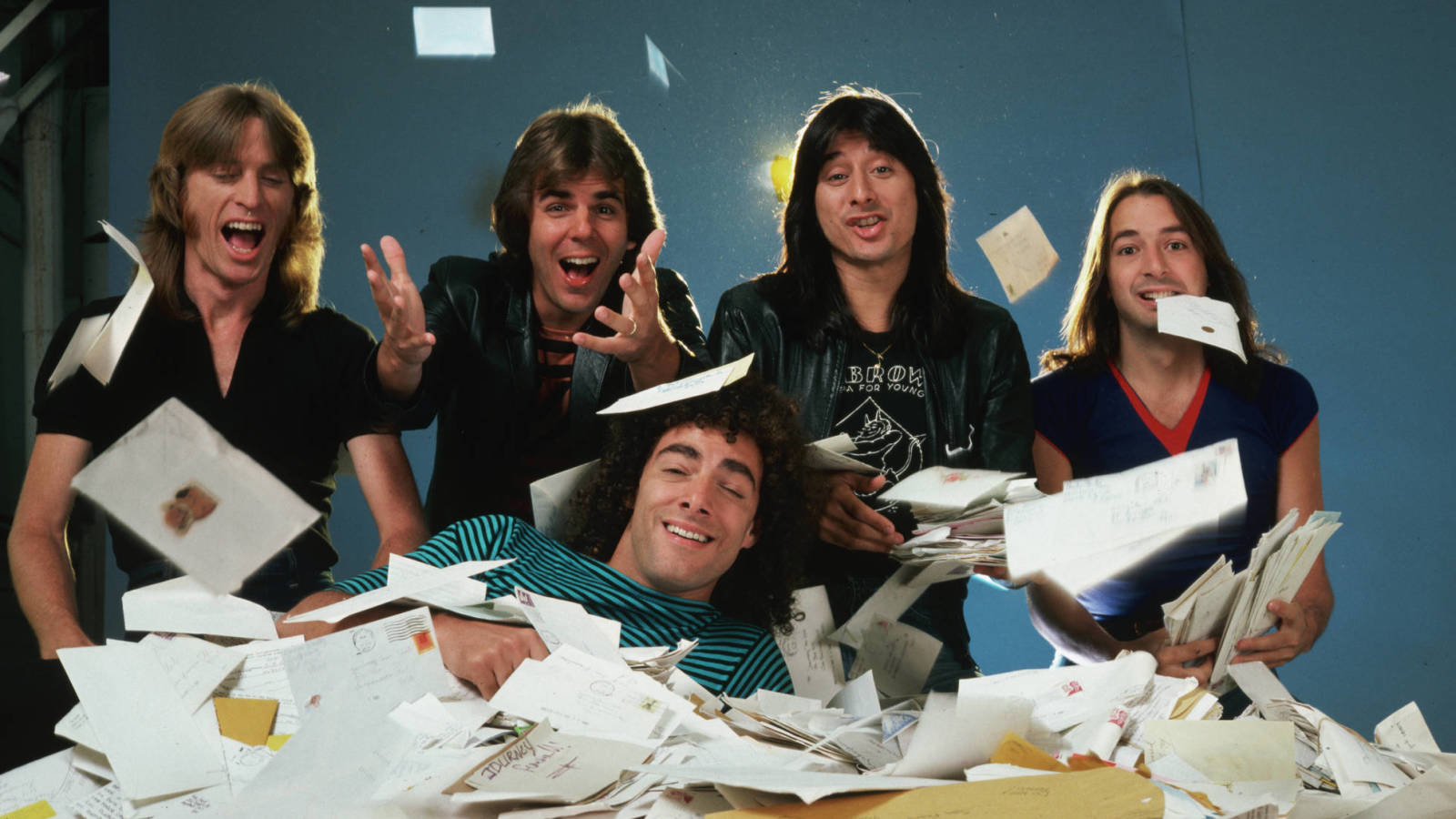 5. Positive Touch
"I always thought of Positive Touch as being a reference to the magical touch Steve Smith brings to Journey's drum tracks. This is the one track that is really good and has Smith drumming! It's a bouncy rocker and I quite enjoy it! It's got Cain doing a rock piano part and Schon playing some good bluesy leads and Steve Perry sounds SO GOOD on this song! This is the best performance of the album in my opinion. This and only one other song are absolute musts from this album! The solo on this song is KILLER! Schon definitely has the required presence on this song!"
See more: Journey Songs Ranked
4. Happy to Give
"This one sounds like something Perry didn't put on his solo album. I like the song, but not too much. If it was on his solo album, I'd probably say that this is a pretty good song! Maybe even solid! However, as a Journey song, it's sappy without the level of emotion and inspiration of previous ballads. Open Arms, Faithfully, Stay Awhile, Lights, etc. are all inspired and have real passion and emotion. "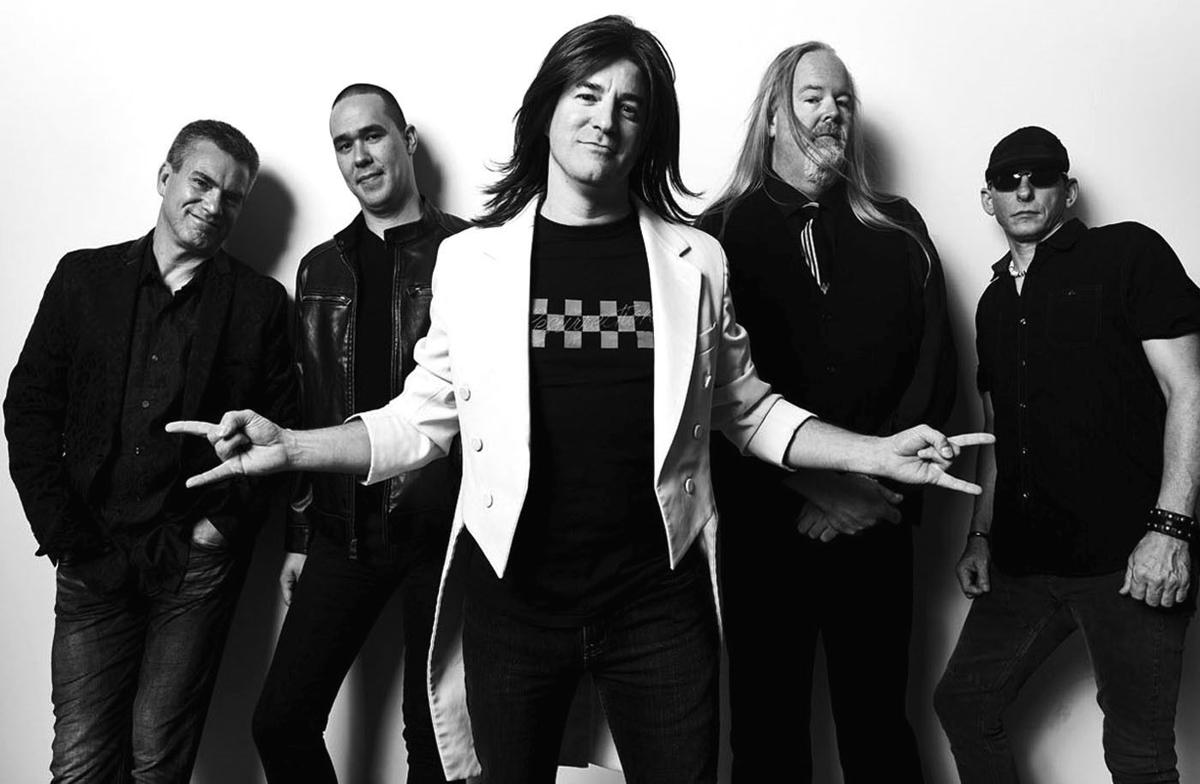 3. Suzanne
"Well…here's that drum machine sound that I really hate. Certain bands can pull off this sound, but Journey has always been better than that. They've never had to try to pull it off and here, they've slipped to just that. They just play a typical pop song with robotic drumming, lots of keys, and I'll admit, Schon has some presence in this song at times, but I think it was a waste."
2. Girl Can't Help It
"This starts off the album on a good not. While it's not Journey's greatest hit, it's a decent hit, very mellow, nice song. It is mostly rock, but it has some elements of smooth jazz in it. This one actually has a good amount of Schon in it. I do appreciate that. However, Cain's keys have too much presence at times. The drums on this one don't annoy me."
1. Be Good to Yourself
"Definitely the one single on here that sounds like the Journey of old (minus Steve Smith's superior drumming). While I admit the drumming on this one is more relaxed and actually fits the music, it's still not Smith. But in other aspects, Perry delivers a great vocal performance on this one! I love his voice on this song quite a bit! It sounds inspired! I like the energy he has for this one! Cain's keys don't overstay their welcome!"