Ride The Lightning Songs Ranked
Ride the Lightning is the second studio album by American heavy metal band Metallica, released on July 27, 1984, by the independent record label Megaforce Records. The album was recorded in three weeks with producer Flemming Rasmussen at Sweet Silence Studios in Copenhagen, Denmark. The artwork, based on a concept by the band, depicts an electric chair being struck by lightning flowing from the band logo. The title was taken from a passage in Stephen King's novel The Stand. Although rooted in the thrash metal genre, the album showcased the band's musical growth and lyrical sophistication. This was partly because bassist Cliff Burton introduced the basics of music theory to the rest of the band and had more input in the songwriting. Instead of relying heavily on fast tempos as on its debut Kill 'Em All, Metallica broadened its approach by employing acoustic guitars, extended instrumentals, and more complex harmonies. The overall recording costs were paid by Metallica's European label Music for Nations because Megaforce was unable to cover it. It is the last album to feature songwriting contributions from former lead guitarist Dave Mustaine, and the first to feature contributions from his replacement, Kirk Hammett. Here are all of Ride The Lightning's songs ranked.
Don't miss out on the TIMELESS Metallica music below! Click to experience the power of Thrash Metal!
8. Escape
"Even if the band hates this song, I LOVE Escape! Such a happy meaning of living life your own way, to follow your destiny no matter what. Underwhelming compared to the rest of the album, yet packs a punch compared to pop and EDM."
7. Trapped Under Ice
"Apparently, this is not the most favorite song of the guys, since they performed it only a couple of times at concerts. In my opinion, this is the simplest and weakest song on the album. It was based on the Exodus "Impaler" demo. The riffing guitar kicks in, and with the drums comes a fast thrash beat. After the first shrill solo, vocals appear. The hero was trapped under the ice and froze so that he could neither shout nor move, and there was no help. Naturally, this is a metaphor, and there is an assumption that James described the feelings of a drug addict in such an original way."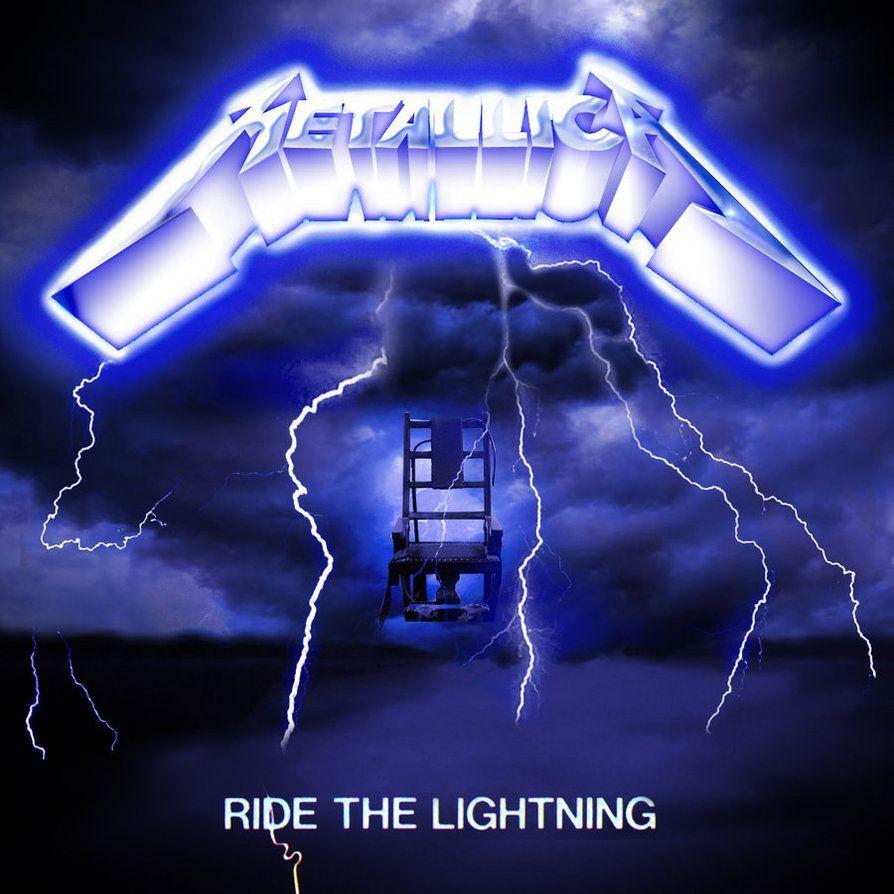 6. Fight Fire with Fire
"This song had some what if experiments with Master of Puppets, And Justice For All and Black Album. The Black Album version got scrapped, ultimately because the amp wasn't properly tuned. Justice for all tone was pretty good but the only problem with that was part of the intro was accidentally deleted and the song was played at a faster speed than normal. And of course the bass was missing. Master of puppets version I think was the best of those experiments. So, as far as what if experiments are concerned, I would say Master of Puppets."
See more: Metallica Albums Ranked
5. The Call of Ktulu
"The album ends with a powerful instrumental. Originally, the song, which emerged from a short intro played back in 1983, was called "When Hell Freezes Over". The current name appeared thanks to Cliff Burton, who was fond of Howard Lovecraft. It was his terrible works (the story "The Call of Cthulu" in 1928, in particular) that gave birth to this splendor. Burton infected his comrades, and they worked on this thing all together – however, Hammett, apparently, did not make his contribution, since his name is not in the authors. An acoustic guitar appears to the soft howls of the wind. "
4. Ride the Lightning
"Ride The Lightning" classic title track that just "puts you in the hot seat" so to say, whats great about it is that it pretty much captures the agony the narrator feels as hes doomed to an untimely death, its very effective toward the solo in which it gets exceptionally brutal."
See more: Metallica Songs Ranked
3. Creeping Death
"There's a reason as to why Creeping Death opens most Metallica concerts. The lyrics and theme are historical and make the band seem awfully cultured (giving a Rush-esque vibe). The main riff is exceptional, not overly simple but still really catchy. The seek and destroy- esque shift is incredibly epic live due to the crowd chanting "Die" repeatedly. Fantastic song, overall the best song on overall the best album from the overall greatest band of the overall greatest genre of all time."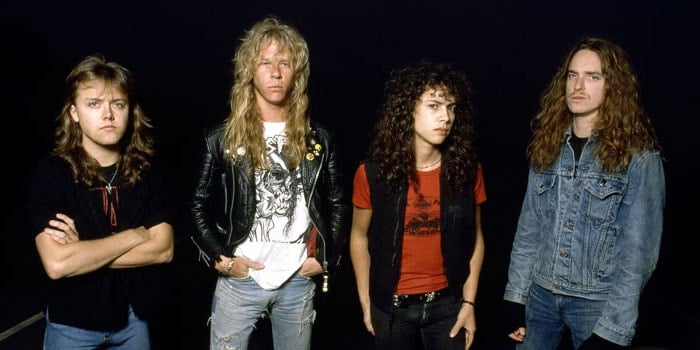 2. For Whom the Bell Tolls
"The whole album is fantastic, but For Whom The Bell Tolls rules: the bass intro is such amazing, and the use of the distortion by Cliff is really fascinating. The melody is very good, and the lyric too! One of the greatest old stuff of Metallica."
1. Fade to Black
"It's safe to say that every single song on this album is a masterpiece. However, "Fade to Black" is definitely one of Metallica's biggest standouts for a good reason. The beginning is perfect, the guitar solo is beautiful, the buildup is incredible, the lyrics are emotional, everything about this song is a true masterpiece."