Roger the Engineer Songs Ranked
Roger the Engineer (originally released in the UK as Yardbirds and in the US, Germany, France and Italy as Over Under Sideways Down) is the only UK studio album and third US album by English rock band the Yardbirds. Recorded and released in 1966, it is also the only Yardbirds album with guitarist Jeff Beck on all tracks and contains all original material. It was produced by bassist Paul Samwell-Smith and manager Simon Napier-Bell. The album is included in Robert Dimery's 1001 Albums You Must Hear Before You Die. In 2012, the album was ranked number 350 on Rolling Stone's list of the 500 greatest albums of all time. Here are all of Roger the Engineer songs ranked.
Never miss out on the songs of the group that launched Rolling Stone's greatest guitarists, The Yardbirds. Click and enjoy the pioneers of psychedelic rock!
12. Farewell
 "Farewell" is a shimmering slice of Heaven. The lyrics may be somewhat depressing, but that glorious piano and Relf's wonderful vocals (and lyrics) make it a masterpiece."
11. Ever Since the World Began
"Ever Since The World Began" is very unique. I mean, it starts out so evil and devilish, and then, unexpectedly, it turns into a happy, up-tempo boogie. Man, these Yardbirds are clever, aren't they?"
10. Rack My Mind
"One of the songs dropped on the initial Epic release, Rack My Mind, returns to typical Yardbirds fare, with a vocal sung against Beck's noodling on the fretboard, as he creates feedback and ringing sounds, before taking off in the middle eight on another solo. Relf comes back in to tone Beck down, and the bass figure walks up and down in the background."
9. What Do You Want
"What Do You Want sounds as if the band had worked this song up as a future single release, with ringing guitars, and tramping figures ala Shapes of Things, while Keith Relf shouts out the verses, joined by the others on "What Do You Want?" in between."
See more: The Yardbirds Albums Ranked
8. I Can't Make Your Way
"I Can't Make Your Way, I recall being described at the time as a "Gregorian chant dressed up in pop clothing." It certainly offers Jeff numerous opportunities to ply his guitar strings against the massed voices of the band, channeled in one side, with a tambourine atop a high-hat being rhythmically struck on the opposite channel."
7. Turn Into Earth
"Turn Into Earth actually does sound like a Gregorian chant, with the voices and instruments crammed onto one channel, and the singer on the other, offering a claustrophobic feel that enhances the sense of monks in some old chapel scurrying from prayers to chores, never stopping or slowing."
6. The Nazz Are Blue
"The Nazz Are Blue, featuring Jeff Beck's first vocal performance, bows in next, a 12-bar blues workout, that features Jeff showing off, as he was wont to do, at any opportunity, from the sheer fun of it. The solo shows his growing ability to master feedback and his stellar skills tweaking his Telecaster, as he wanders up and down the neck, choking it on the verses."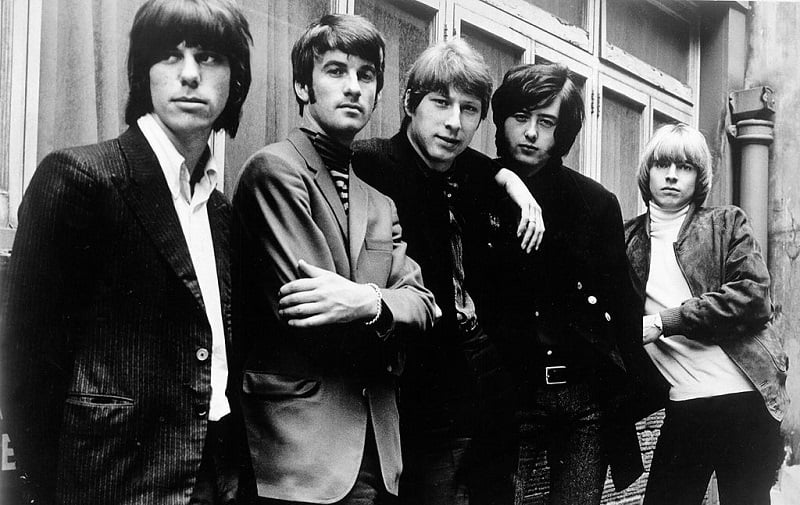 See more: The Yardbirds Songs Ranked
5. He's Always There
"He's Always There explores Jeff's use of the fuzz tone, at that time a new toy for guitarists. He actually restrains himself, never overdoing it. Keith uses a hollow fish for a percussion piece, sounding like a squishy shoe, while Jeff solos off into the fade."
4. Over, Under, Sideways, Down
"Jeff's Boogie does just what the title implies, offering the ace guitarist two minutes, 44 seconds in which he can riff up and down, or, if you will, over, under sideways AND down, all around a boogie figure, probably lifted from Guitar Boogie, that never strays but pleases just the same, still a pleasure to listen to, particularly the final extro. He's Always There explores Jeff's use of the fuzz tone, at that time a new toy for guitarists. He actually restrains himself, never overdoing it. "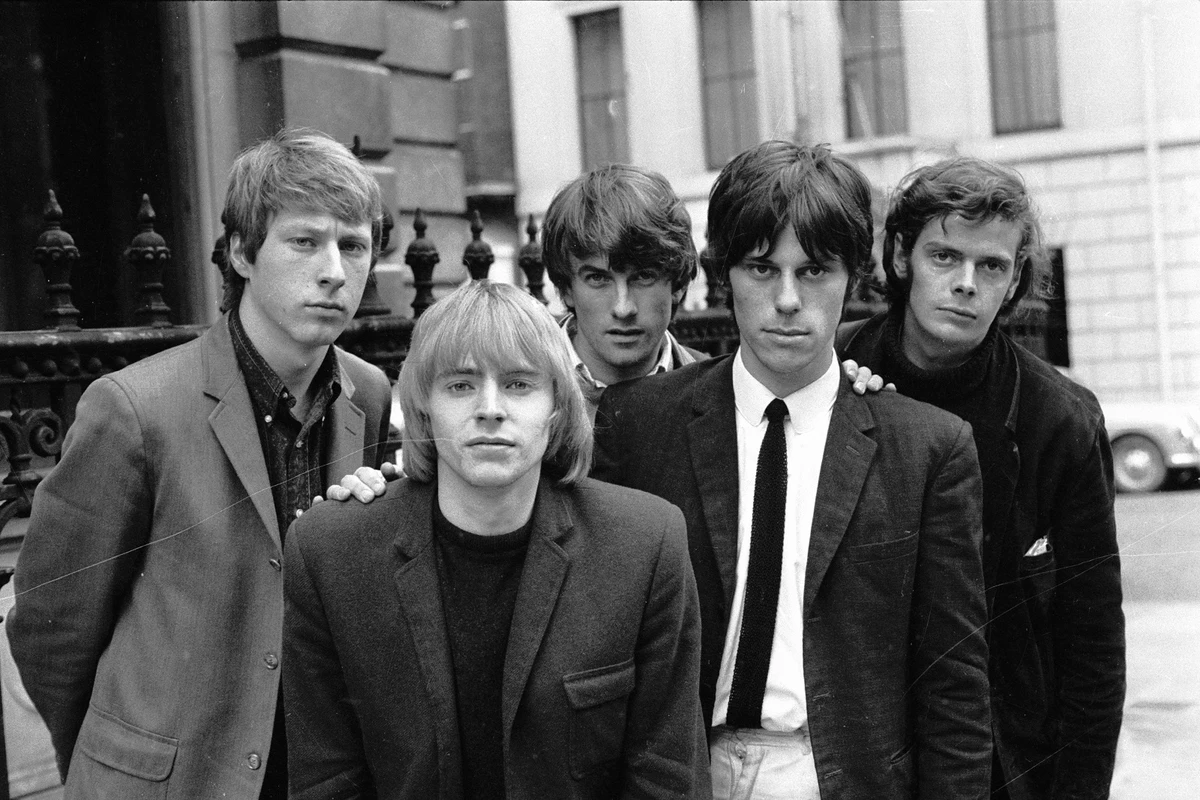 3. Jeff's Boogie
"Jeff's Boogie does just what the title implies, offering the ace guitarist two minutes, 44 seconds in which he can riff up and down, or, if you will, over, under sideways AND down, all around a boogie figure, probably lifted from Guitar Boogie, that never strays but pleases just the same, still a pleasure to listen to, particularly the final extro."
2. Lost Women
"Lost Women kicks off the album, a rocker with a rolling bass line that propels the song along, with intervals for Beck to flash on guitar, accompanied by Keith Relf's harmonica. The song reaches a crescendo as Jeff's double-tracked guitar howls in feedback, Samwell Smith's bass pulses, and McCarty keeps time madly, until everything comes to a stop, then returns to the chorus for the close"
1. Hot House of Omagararshid
"Hot House of Omagarashid, starts with a bit of acid-inspired lunacy, with someone screaming the name Jeremy, then bubbles merrily along for two minutes, 39 seconds. Jeff comes in with a screeching solo that explores the song's major figure until it fades away."