Having a Rave Up with The Yardbirds Songs Ranked
Having a Rave Up with the Yardbirds, or simply Having a Rave Up, is the second American album by English rock group the Yardbirds. It was released in November 1965, eight months after Jeff Beck replaced Eric Clapton on guitar. It includes songs with both guitarists and reflects the group's blues rock roots and their early experimentations with psychedelic and hard rock. The title refers to the driving "rave up" arrangement the band used in several of their songs. Next to their 1967 Greatest Hits collection, Having a Rave Up is the Yardbirds' highest-charting album in the US and remains their longest-lasting release. The album continues to be reissued, often with bonus material, such as the next single "Shapes of Things", demo recordings for their follow-up album, and "Stroll On", featuring dual lead guitar by Beck and Page, from the Blow-Up soundtrack. Several music critics have cited the album's influence, particularly on hard rock guitar. Here are all of Having a Rave Up with The Yardbirds songs ranked.
Never miss out on the songs of the group that launched Rolling Stone's greatest guitarists, The Yardbirds. Click and enjoy the pioneers of psychedelic rock!
9. The Train Kept A-Rollin'
"Train Kept a Rollin'" is an early rock guitar classic played by both Jimmy Page and Jeff Beck, guitar legends themselves. "Train Kept A-Rollin'" is a hyperactive rush of fuzz-toned soloing and brutal thunderclouds of feedback.
8. Heart Full of Soul
"Heart Full Of Soul" is a slice of minor-key mid 60s cool with a few superb fuzz-toned guitar interjections. With its sitar-like guitar, bongos, echoey production, trippy backing vocals? Yep, that's the beginning of psychedelia."
7. Here 'Tis
"Here 'Tis" is typical blues stuff, "Here 'Tis (Version for Rag… who's Rag?)" is an improvement due to including vocals this time. I know I sort of trashed these same vocals above but they have a way of growing on me more."
See more: The Yardbirds Albums Ranked
6. Still I'm Sad
"Still I'm Sad" is a FANTASTIC piece of psychedelic stuff. The background vocals are so haunting it's ridiculous. If the world ever comes to an end someone out there *has* to play this song. Well I mean, if we know the world's ending ahead of time and we have time to prepare for that day."
5. I'm a Man
"The cover of Bo Diddley's "I'm A Man" is another freewheeling classic, propelled by a storming, air-tight rhythm section and some swaggering harmonicas from Relf. The instrumental break, in which the tempo switches to a double-time gallop and Beck turns his guitar into a pure rhythm machine, is nothing short of dazzling."
See more: The Yardbirds Songs Ranked
4. Evil Hearted You
"Evil Hearted You" is another ominous-sounding song, due to the conniving way the lead singer expresses his vocal range during the verse melody. He does a wonderful job!"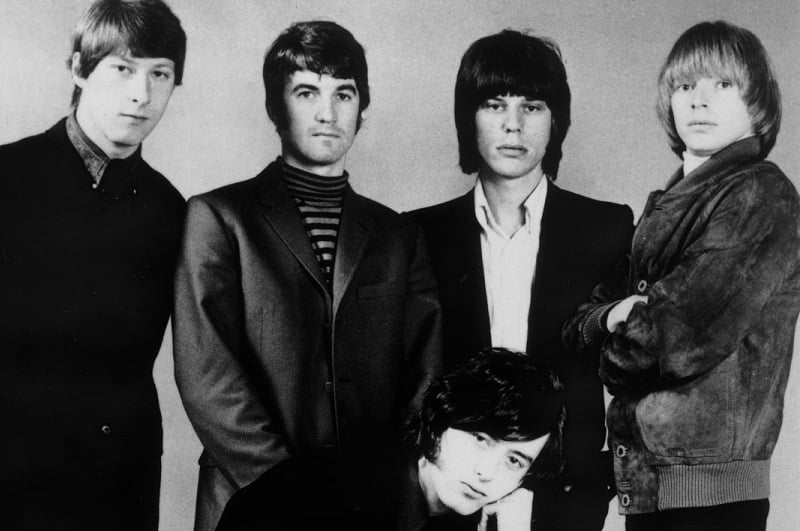 3. Respectable
"That's the Yardbirds I know! They are such a "Respectable" band. "Respectable" is a chugging positive-vibe type of song. Wish the production wasn't so insanely muddy and determined to drag me down."
2. You're a Better Man Than I
 "Mister, You're A Better Man Than I" burns with quiet intensity, riding along on Jim McCarty's crackling drums and some bitterly sarcastic vocals. Jeff's searing, distorted guitar solo is, of course, superb."
1. Smokestack Lightning
"Smokestack Lightning" is a SUPER muddy live version but what I can actually discern I enjoy. Oh wow though, the harmonica jam SMOKES! It's a real smokestack alright. This song is actually really awesome. The harmonica and guitar jams in a way that really brings out the best in the harmonica."