Sabbath Bloody Sabbath Songs Ranked
Sabbath Bloody Sabbath is the fifth studio album by English rock band Black Sabbath, released in December 1973. It was produced by the band and recorded at Morgan Studios in London in September 1973. Black Sabbath released Sabbath Bloody Sabbath on 1 December 1973. For the first time in their career, the band began to receive favorable reviews in the mainstream press, with Rolling Stone calling the album "an extraordinarily gripping affair", and "nothing less than a complete success". Later reviewers such as AllMusic's Eduardo Rivadavia cite the album as "a masterpiece, essential to any heavy metal collection", while also displaying "a newfound sense of finesse and maturity". The album marked the band's fifth consecutive platinum-selling album in the United States. Here are all of Sabbath Bloody Sabbath songs ranked.
Don't miss out on the TIMELESS Black Sabbath music below! Click to experience the PIONEERS of heavy metal!
8. Fluff
"Fluff" is a chipper acoustic instrumental joined only occasionally by piano. It is perhaps Black Sabbath's greatest instrumental, but it's drastically out of place on this album, and even keeping it it would have had a much better spot being placed after the heavy three-punch of "Sabbath Bloody Sabbath"/"A National Acrobat"/"Sabbra Cadabra" as a nice refuse before the juxtaposition of the indicting "Killing Yourself to Live". Really, this is the only significant problem I have with "Sabbath Bloody Sabbath". "Fluff" where it is now hurts the album's flow, despite its quality as a singular instrumental track."
7. Who Are You?
""Who Are You?" is the only song on the album driven by a synthesizer, more specifically Ozzy's Moog synthesizer that he bought before the album despite not knowing how to play it. It's a bit of a silly song in retrospect (like everything a Moog was ever played on), but it's lovable in its cheesiness and the piano that joins later on in the song almost makes the track sound as if it's some kind of overture for a heavy metal epic – and synthesizer overtures would become an eventual mainstay on progressive metal albums, so at the very least this is another historically pioneering song even if it isn't a highlight on its own. "Who Are You?" was smartly made the shortest song on the album."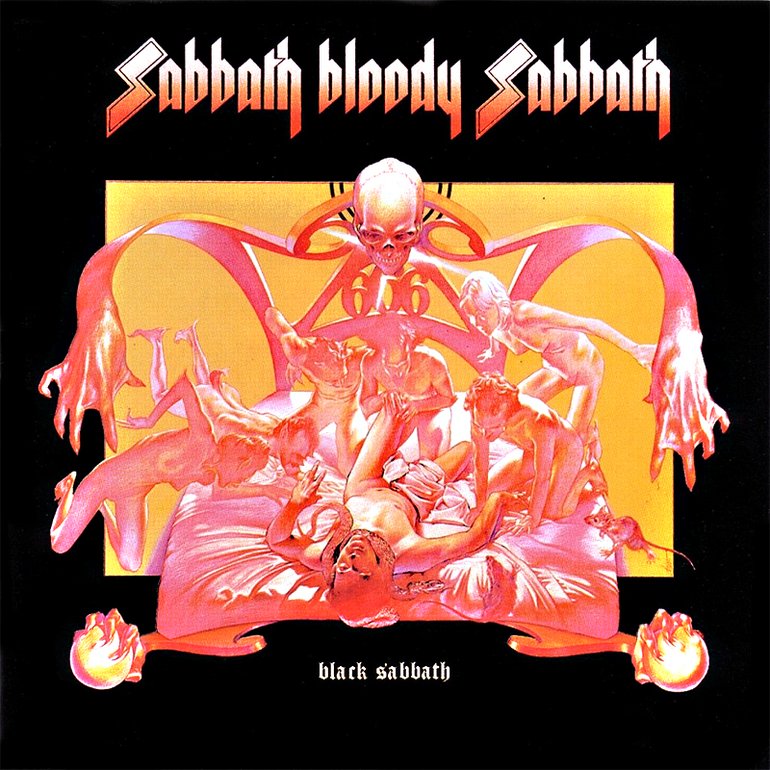 6. Looking for Today
"Looking for Today" returns to the guitar-based format, but it's Bill Ward's uptempo drumming that's the highlight of the song this time, as well as the flutes that join Ozzy's vocals in the chorus. Tonally, this is the most upbeat-sounding song on the album. Ozzy shouting the title of the song sounds optimistic even, but lyrically the song is critical of the person it's addressing, someone whose life is passing them by because they only live in the present."
See more: Black Sabbath Albums Ranked
5. Sabbra Cadabra
"Sabbra Cadabra" is tied for the title track as my favorite off the album. The song begins as a truly heavy metal rock-and-roll romper about a man in love with a woman that seems to be a direct remake of the often-mocked "Evil Woman" on the band's first album with the force multiplied by ten. Shortly in the song a synthesizer of all things (played by none other than Rick Wakeman of Yes) is laid on top of Iommi's riff for stunning effect as it complements the chords perfectly."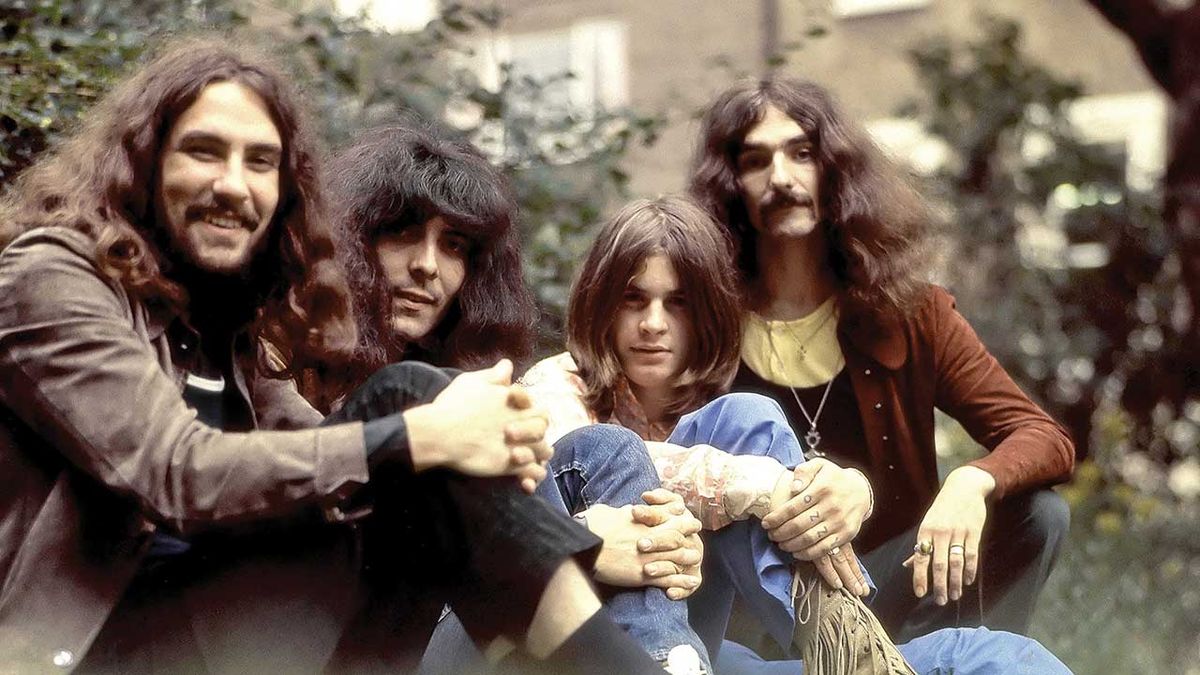 4. Killing Yourself to Live
"Killing Yourself to Live" doesn't have the new sonic palette of the previous tracks but it nonetheless is a classic Sabbath song – an album highlight with great instrumental performances all around and strong hooks. The song doesn't change much until the last minute or so where it again picks up the speed and references again the root rock and roll spirit that surfaced on "Sabbra Cadabra"."
See more: Black Sabbath Songs Ranked
3. Spiral Architect
"Spiral Architect" picks things up again with one of the best songs on the album, opening with a delicate acoustic guitar before the electric chimes in. The song's chorus sounds twisted with the violins and Ozzy's out-of-tune vocals. It's a sweeping finish to an excellent album and a good summary of the elements that make Sabbath Bloody Sabbath Black Sabbath's crowning achievement."
2. A National Acrobat
"A National Acrobat" is another highlight, but unfortunately uses the exact same vocal melody as "Sabbath Bloody Sabbath"'s verses. However, it does have a unique riff and the psychedelic noodling in the solo after the midway point is instantly lovable. The last segment of the song picks up immensely with some fast guitar work that actually has a sort of upbeat tone to it."
1. Sabbath Bloody Sabbath
""Sabbath Bloody Sabbath" is the usual for Black Sabbath: a song about alienation and wanting revenge against those who shunned you. It's similar to Iron Man especially, but still deserves praise for Black Sabbath at the time being the only outlet in music for these kinds of themes. "Killing Yourself to Live" shows some possible self-consciousness from Geezer Butler as the song is a commentary about people who abuse substances to get through life, few better examples being the band themselves as drugs and alcohol abuse would be the number one cause for the group's decline in songwriting ability, friendship, and cohesion as a unit that would eventually cause them to break up."