Savage Amusement Songs Ranked
Savage Amusement is the tenth studio album by the German heavy metal band Scorpions, released in 1988. It peaked at No. 5 in the US and was certified platinum by the RIAA on June 20, 1988. It was the last Scorpions record to be produced by Dieter Dierks. The cover shows a woman wearing a black dress on a dark blue background. With her right hand she hides her face so that you can only see her mouth and nose. The work of Savage Amusement is notable, however, for the fact that instead of the lady's right leg, a scorpion tail is seen. The typical handwriting is shown on the upper left, while the lower right is shown in red and the album's title is clearly underlined. Here are all of the Savage Amusement songs ranked.
Don't miss out on the music of Scorpions. Click below and listen to one of the Greatest Artists of Hard Rock.
9. We Let It Rock… You Let It Roll
"We Let it Rock…You Let It Roll is deeper than it should have been. This song should have opened the album. It rocks. Straight up. Cliché, but what wasn't cliché from the Scorpions?"
8. Every Minute Every Day
"Every Minute Every Day is solid too. Savage Amusement isn't a bad album because the formula of Scorpions + Dieter Dierks=rocking awesomeness. It's just that the Scorpions are formulaic, their songs sound the same, they have a limited repertoire."
7. Don't Stop at the Top
"The very inspiring "Don't Stop at the Top" can be definitely called classic songs. Good for the hardcore fan and some of the last truly melodious material they worked with."
See more: Scorpions Albums Ranked
6. Love on the Run
"Love On The Run" is the fastest, loudest, heaviest song on the album, solid rock guaranteed to do some damage to your speakers.
5. Media Overkill
"Media Overkill sounds like a Queen song off of Hot Space, which isn't bad, but it's not what you expected back in '88. "Satellites transmit the latest thrill, we can't escape the media overkill…" Were the Scorpions biting the hand that fed? Were they openly mocking MTV? This song is just repetitive."
See more: Scorpions Songs Ranked
4. Passion Rules the Game
"Passion rules the game is a reminiscent of "loving you sunday morning", but with a little more rhythm and a better voice from Meine. I can't see it why people were so dissapointed by this album. Of course it's not as great as Love at first sting, but what album would be? "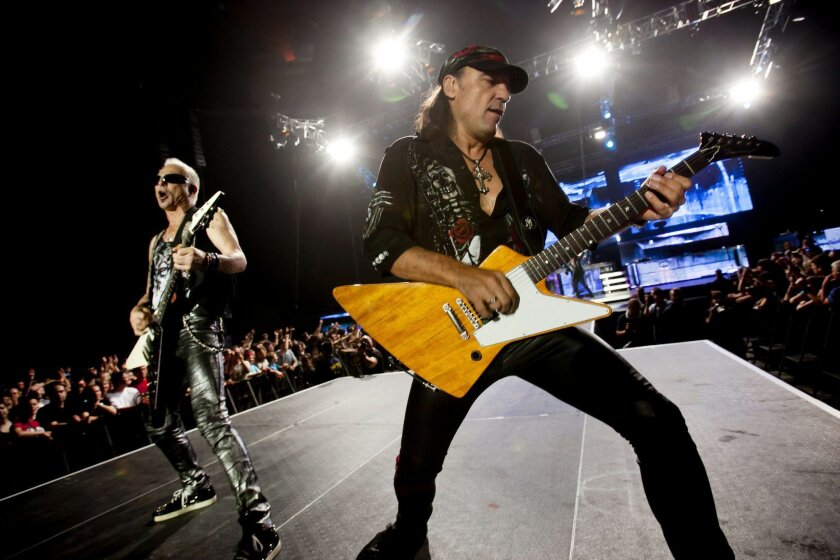 3. Walking On the Edge
"Walking On The Edge…ever notice that all acoustic Scorpions songs sound eerily the same? This a good song. I remember liking this when I was young and dumb. Formulaic Scorpions. Moody and fun."
2. Believe in Love
"Each of this song is almost as good as the songs on Love at First Sting, except for Believe in Love, which is better. After listening to Still Loving you for 10 years, discovering "Believe in Love" this summer was an incredible experience. "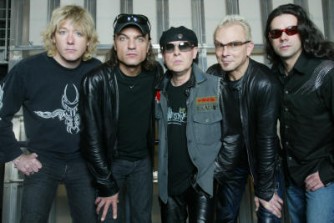 1. Rhythm of Love
"It's a shame that the band no longer considers this one as of their most important records, and often play in concerts only "Rhythm of love" (an excellent song, by the way)."