Screaming for Vengeance Songs Ranked
Screaming for Vengeance is the eighth studio album by English heavy metal band Judas Priest, released on 17 July 1982 by Columbia Records. Considered the band's commercial breakthrough, it has been certified double platinum in the United States and platinum in Canada. Screaming for Vengeance spawned the hit single "You've Got Another Thing Comin'", which became one of the band's signature songs and a perennial radio favourite. While 1980's British Steel has been referred to as the band's masterpiece, Screaming for Vengeance was Judas Priest's breakthrough in North America. Although the band had achieved a cult following among American audiences by 1979 and could headline their own tours, they sold "relatively few" records there before Screaming for Vengeance. It was also extremely successful worldwide. Here are all of Screaming for Vengeance songs ranked. Here are all of Screaming for Vengeance songs ranked.
Don't miss out on the heavy metal music Judas Priest! Click and enjoy the influential heavy metal band!
9. Devil's Child
"Here AC/DC is the point of reference. Intense vocals and a study in power chord perfection.  I really like the beat in this one and it's just one of those excellent songs. Steady and heavy."
8. Fever
"Here Halford sounds like Robert Plant in the beginning. An excellent track, somewhat similar to (Take These) Chains in places, but better. Towards the end, after the solo and buildup, the vocal line turns it almost into another song altogether–an even better song!–before the chorus comes back and drives it home."
7. Prisoner of Your Eyes
"Very melodic; Nicely done; Sad, but beautiful; This is probably my favorite song on the whole CD.  "Prisoner of Your Eyes" is a studio outtake from the 'Turbo' sessions (1986) – a ballad that was originally written for a Julio Iglssias duet.
See more: Judas Priest Albums Ranked
6. (Take These) Chains
"A commercial-sounding tune, not the strongest, but still good fun. Pretty much the same deal as Bloodstone. But hey, it's awesome anyway. His voice sounds like Ozzy in the chorus."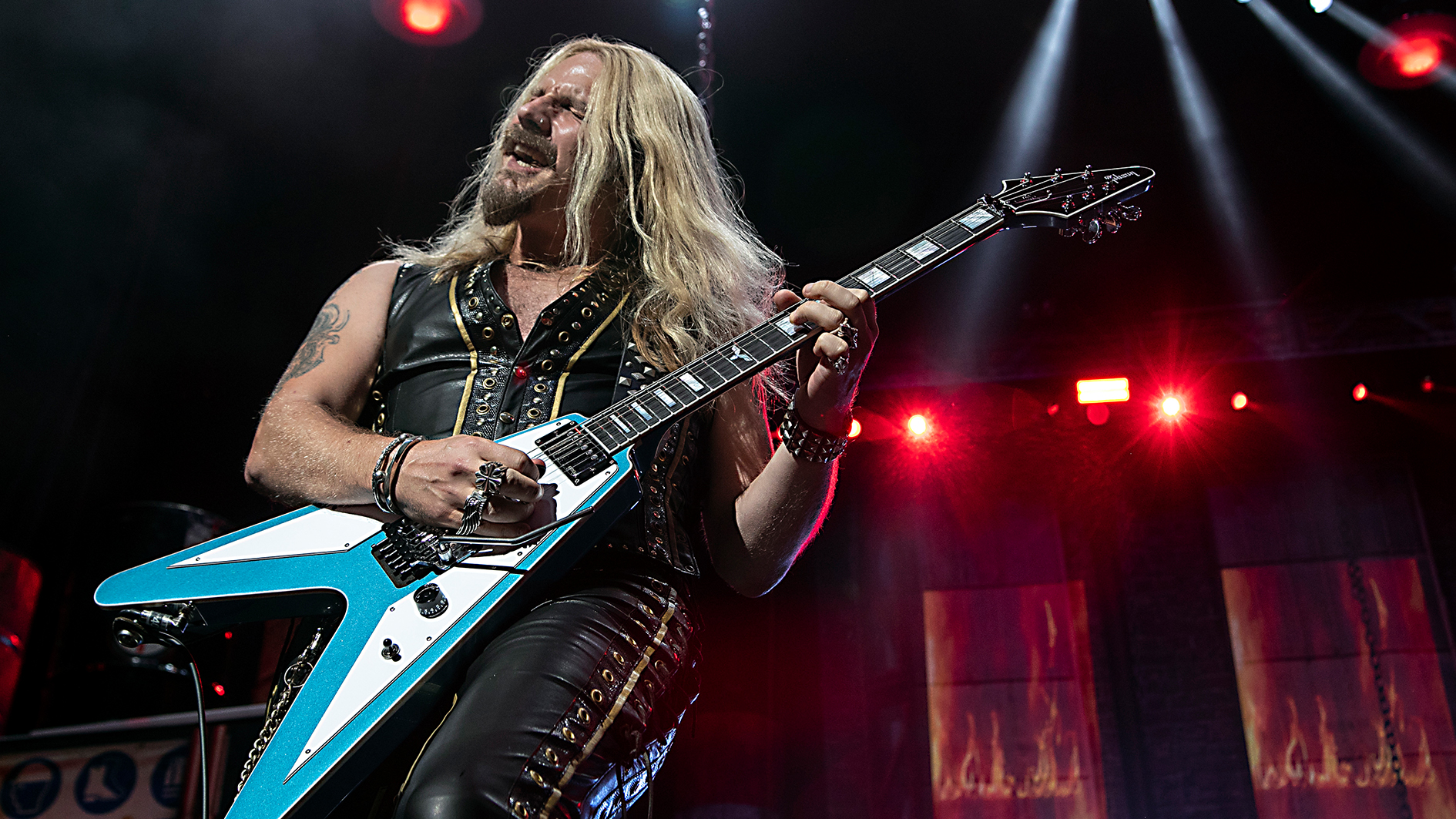 5. Riding on the Wind
"Love the energetic drum opening, followed by a fiery and lush guitar riff, along with Rob Halford's unstoppable falsetto wails. More great guitar soloing and this makes for a great cruising tune."
See more: Judas Priest Songs Ranked
4. Bloodstone
"Bloodstone": Great followup to "Riding on the Wind". The opening guitar riff is very New Wave of British Heavy Metal-styled. After that, the second lead guitar comes in and a funk-metal masterpiece is created. Of course, more soaring guitar soloing and Rob Halford's passionate vocal performance."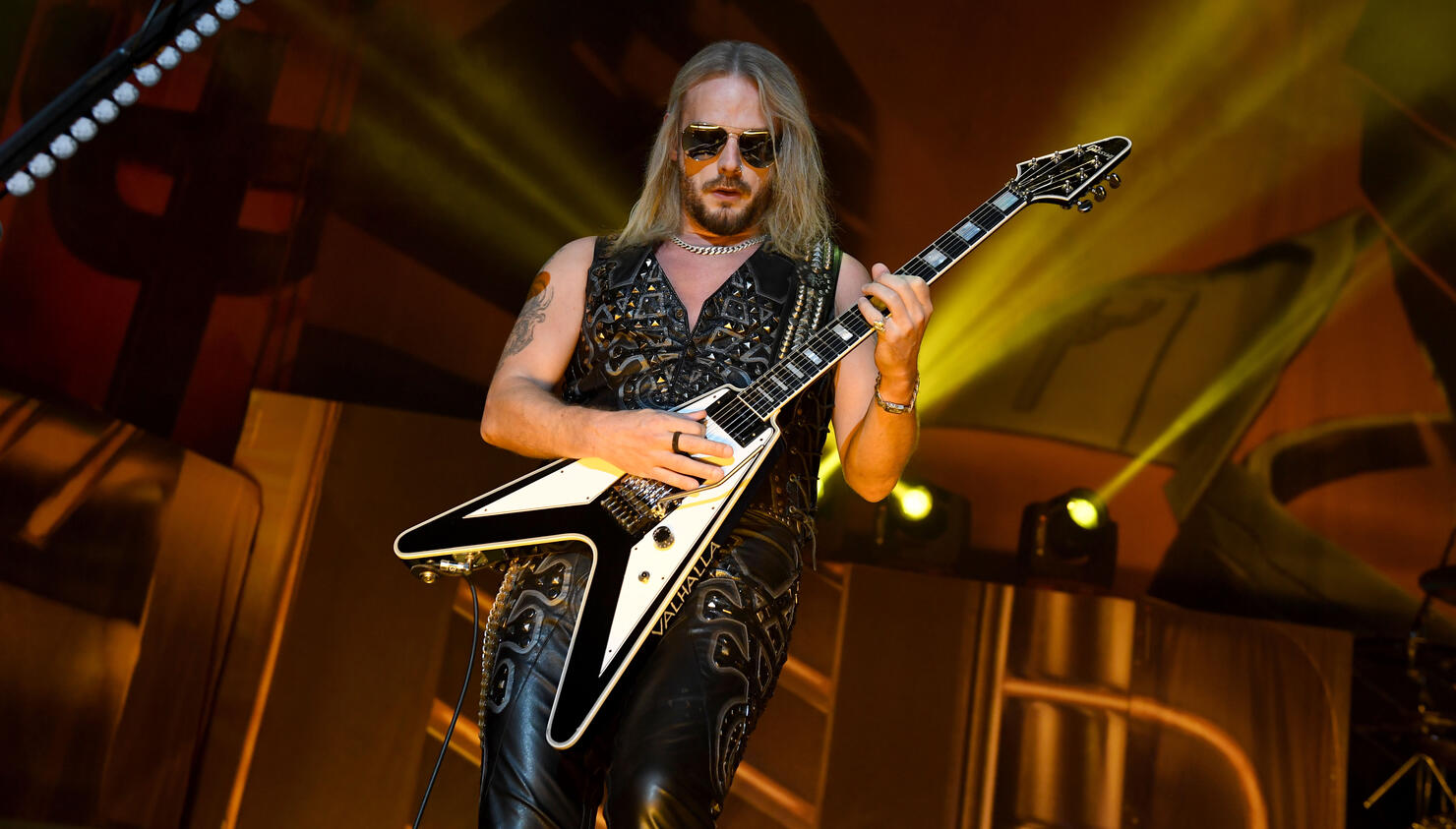 3. Screaming for Vengeance
"Screaming For Vengeance": Very energetic song, with more soaring falsetto wails and a bit of noticeable progressive styling around the three-minute mark. Ends with a drone that goes into…"
2. You've Got Another Thing Comin'
"You've Got Another Thing Coming": The single off the album, which makes for a great, driving song. Rob Halford gives a dramatic, vocal performance and the guitar solo is very inspired."
1. Electric Eye
"Electric Eye": A speedy, epic tune with a great vocal performance by Rob Halford and some blindingly amazing guitar work by KK and Gleen. The quick change at the bridge shows that progressive-styled music played a role in the band."