Shake It Up is the fourth studio album by American rock band the Cars, released in 1981. It was the last Cars record to be produced by Roy Thomas Baker. A much more pop-oriented album than its predecessor, its title track became their first Billboard top ten hits. Spin Magazine included it in their "50 Best Albums of 1981" list.  In 2021, Rhino Entertainment re-released the album on neon green vinyl. Here are all of Shake It Up songs ranked.
Don't miss out on the TIMELESS The Cars music below! Click to experience the power of New Wave music!
9. A Dream Away
"This song is astounding; a great mood created by a driving synth line and synthesized drums, coupled with Ric's moody voice and lyrics. Probably my favorite song on the album."
8. Since You're Gone
"One of the best heartbreak/love songs ever written is an unrelenting, powerful, impossible not to sing along with tune, even if you can't relate to the simple but brilliant lyrics penned by Ric Ocasek"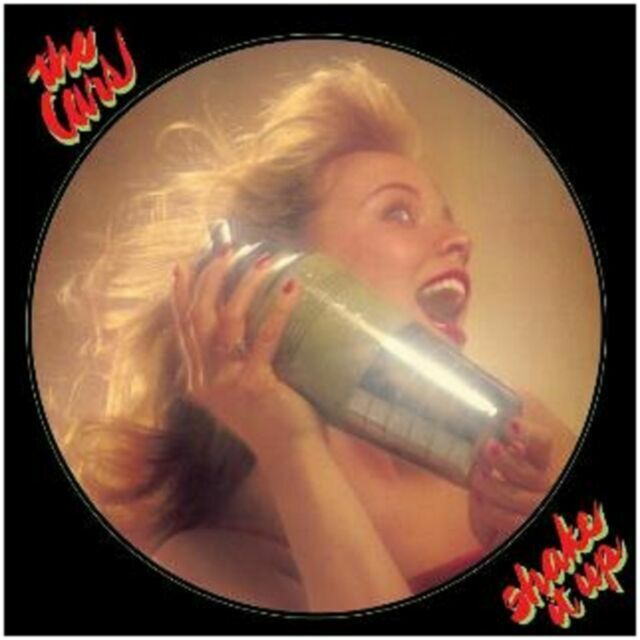 7. This Could Be Love
"This Could Be Love' is another moody ballad, and a great one at that. Could've made a good single, too. "This Could Be Love" is melodically twitchy."
See more: The Cars Albums Ranked
6. Shake It Up
"Almost every Cars CD contained songs with infectuous hooks, simple but fabulous guitar work, and songs driven by powerful rhythm and catchy lyrics. "Shake It Up" is no exception. Not unlike other artists of their time, however, the Cars also weren't exempt from tossing in a muligan or two to fill out their albums and/or contract obligation."
5. Think It Over
"Think It Over' has a bit different sound for the Cars. Despite the synths, it feels a little more rockabilly than usual. Ben Orr's vocal, as usual, make this song jump from good to great."
4. I'm Not the One
"'I'm Not The One' is a simply incredible ballad, one of their best. It wasn't released as a single until 1986, as a remixed version from the Greatest Hits album. The original is better, with yet another wonderful synth solo by the band's secret weapon, Greg Hawkes. It sounds downright gothic."
3. Maybe Baby
"'Maybe Baby' is a driving Ric Ocasek rocker with some pretty slick percussion. And that's the end of this short but sweet Cars album, their one and only album cut at their own custom studio, Syncro Sound in Boston.
2. Victim of Love
"'Victim Of Love' is a more light-hearted ditty. I love Hawkes' giddy synth touches on this one. After delivering great solos on the first two songs, Elliot Easton only gets one more solo, on "Victim of Love," though he does play some really nice, raunchy fills at the end of "Cruiser."
1. Cruiser
"The flip-side "Cruiser" is mildly appealing, in an ominous, repetitive new wave groove sort of way. It's a good representative of how most of the songs on the album showed the Cars drifting away from a standard 5-man guitar/bass/drums/keys sound to a more keyboard/synth approach."