Stadium Arcadium Songs Ranked
Stadium Arcadium is the ninth studio album by American rock band Red Hot Chili Peppers. It was released on May 9, 2006, on Warner Bros. Records. It produced five singles: "Dani California", "Tell Me Baby", "Snow (Hey Oh)", "Desecration Smile" and "Hump de Bump", along with the first-ever fan-made music video for the song "Charlie". In the United States, Stadium Arcadium became the band's first number-one album. Stadium Arcadium was originally scheduled to be a trilogy of albums each released six months apart but was eventually condensed into a double album. It was the group's last to feature guitarist John Frusciante before his departure in 2009 and return in 2019. Kiedis attributed the album's success to less abrasive dynamics within the band, saying that the band's "chemistry, when it comes to writing, is better than ever. There was always a struggle to dominate lyrically. But we are now confident enough in who we are, so everybody feels more comfortable contributing more and more valuable quality stuff." Here are all of Stadium Arcadium's songs ranked.
Don't miss out on the TIMELESS Red Hot Chili Peppers music below! Click to experience the most successful alternative rock band of ALL TIME!
20. Storm In a Teacup
"Clearly not decaffeinated, this song is a burst of energy and I recall it as being second only to "Dani California" in nostalgia gorgeousness, not quite tackling the aesthetic of that word to the most keen extent. The way he speaks so confidently and brilliantly, and the exciting lead-ins to the verses with that Wu-Tang reminiscent backing… this is really a song that, while overplayed in my lifetime at this point, is one that still gets me appreciative and loving whenever it comes on."
19. C'mon Girl
"Right on the heels of an already bumpin' song, this is an continuation of that grand, grand fucking style. It was a good decision to pack in as much rhythmic prowess until both the caboose and the engine of this disc, the verses cruising across bumpy pavement with an overt anticipation. The refrain almost jumps the gun in how excited and convicted its goal has become, as if this song was written as one big "SLEEP WITH ME!" to a particular lady of Anthony's fancy."
18. Especially in Michigan
"That suspenseful opening… one can really extrapolate that some heavy shit is about to go down as the melodious deployment of this tune starts its mid-tempo ascent, Anthony singing as carefully as possible as if he's trying to approach an insect on his wall, getting ready to strike it with the boot clutched in the hand behind his back. This song is really just that: a vindictive, cruel display of how music can be used to channel our hatred and negativity to exactly where it needs to be, and proof that productivity can come from even the most maliciously unfortunate of situations. "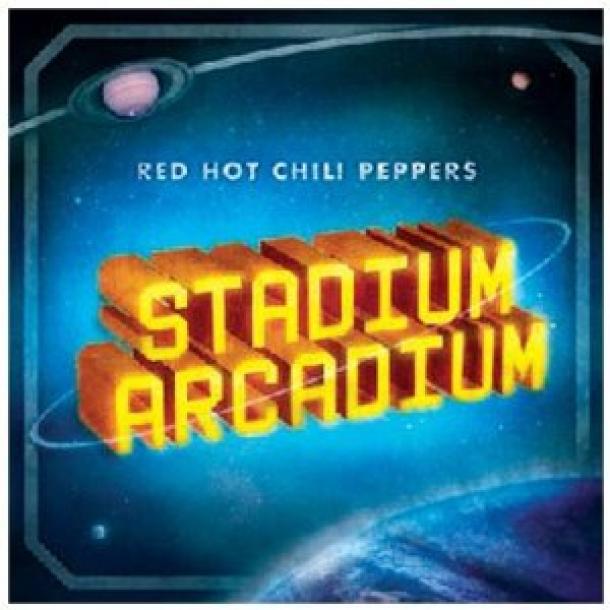 17. Turn It Again
"The longest song of the entire fucking record, clocking in as the only song that exceeds six minutes and holding an oddly conclusive feeling from its very first line. In the same way that the sophomoric moments of this record had me wanting to know every word, the penultimate equivalent does exactly that. This one dips into the soul factory for as steamy of a melt as it possibly can, and I can't help but smile from the sidelines while watching the splendor that this song really utilizes in its complete likeness."
16. Charlie
"One might be put off or made dismissive over the jagged verses and the hesitation in Anthony's vocal delivery throughout some segments of this one, but as the melody starts to settle itself down to focus on a surefire path, everything just gets flowing so beautifully."
See more: Red Hot Chili Peppers Albums Ranked
15. Readymade
"This song is a ride through the dimming channel of freeways through hilly New Hampshire, mere miles from the southern state border and sludgy blues making their way as heftily and prominently as they can. This was one of the songs being promoted by a local radio station as I'd made this trip up to visit my stepfather, and though I'm misremembering whether or not there was anything he was impressed by, I liked it."
14. Hey
"And as suspenseful and dramatic of an opener as this disc saw, it closes out in a shockingly calming way. This may not be yacht rock, but Anthony sounds too eerily okay with being this out-of-the-forefront. He still raises his voice, he still gives threats that are anything but empty or idle, and the music carries his aggression in a way that only this band ever could. But it's reserved. It's quieter. It's inviting of one to let their guard down, and that's precisely why this is the most terrifying song on the album"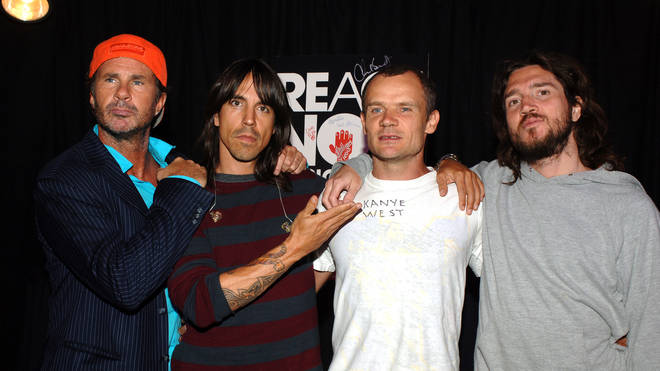 13. Hard to Concentrate
"The line of not knowing the songs on this disc is much, much earlier drawn on this one, but it makes up for such things with a few wildcards here and there. Enough about that, as I get ahead of myself. This song remains as obscured as many, that fingerpicked (is that the proper term?) flow sounding absolutely foreign to me and the alliteration making me need to start a new sentence. "
12. Death of a Martian
"I don't know quite where to begin, and now that it's all ending, I… man, this is the beautiful way that they end this monster of an album? This nearly-perfect of a display of hit after hit, astonishment after astonishment? I can see the credits crawling up a black screen as this plays sadly on, triumph completely devoid as was implied earlier on."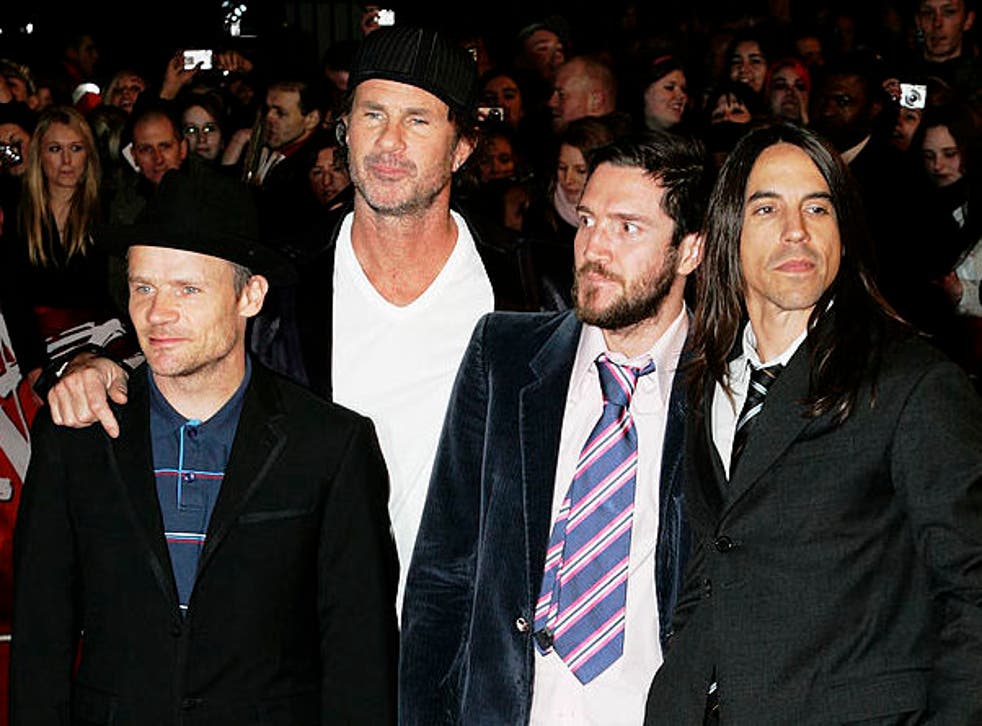 11. Hump de Bump
"Like most songs that I have no reason to, I hated this back when the album was slowly showing itself to the fervent and ravenous masses. To be fair, what does a nerdy fourteen-year old, socially inept and mediocre -in-every-field-he-tries rendition of Vito have in common with a song titled "Hump De Bump"? This song is as raunchy as it implies, really showcasing the bass as it deserves to be highlighted for the first time."
10. Strip My Mind
"Another notch lower down the volcano of uncertainty we go, as even the past few songs had some familiar hook or line that I was able to remember from youthful playthroughs of these CDs. That's all gone here, and I feel like this could very well be something brand new if it wasn't for the "Whoa"s and "Ohs" and "Yeahs" in the opening, reminding me of the Pink Floyd I spun too fucking often at exactly the same time. "
9. She Looks to Me
"It almost feels mechanical at this point. A friend once told me, while listening to a double album by a band I won't name for the sake of not breaking any illusions with allusions, that it sounded like the coffers of melodies have been exhausted and that they were scrounging up what they could to keep the thing afloat. While I agreed, I still liked that song. And while I like this song, I feel that it's completely true of this one."
8. Tell Me Baby
"It makes complete sense for this to be one of the other lead singles of the record, dominating as early as it can on this release's latter half and being as welcoming and affable as any song could possibly be. It makes me wonder about my own possible future forays into a world of funk, and if I could ever quite churn out the sort of wonderment that these guys have delivered via this song for years."
See more: Red Hot Chili Peppers Songs Ranked
7. Stadium Arcadium
"This is the first stab at a slow song on Stadium Arcadium, almost like an attempt to rewrite "Otherside" without seeming too desperate to grasp at who they used to be. That's not a crack at them, because this is a genuinely kind song. It sways complacently, rocking a bit faster as the impassioned chorus shows its colors. It's quite finely placed, and it's an excellent addition to all that this album makes me think of."
6. Desecration Smile
"I remember first hearing this and being absolutely thrilled, as if it was the best song I had heard in my entire life and how I'd probably remember it for years and years and years. Things didn't quite fall that way, and I ended up always going back it with that first impression in mind without understanding why this hit me so incredibly hard."
5. Slow Cheetah
"Where that last one was on the threshold of familiarity, this one pushes past the brink of obscurity and I'm poking my feet around just trying to find some common ground, afraid I'll misstep and land on a tripwire or some gruesome demise. This is just a long, long album, so such a danger isn't even remotely prevalent. "
4. She's Only 18
"Another title that I'd really very little correlation or relevancy to, but this is where the album and I would diverge in familiarity. It seems like I was able to keep my undivided attention for as many as five tracks (I was heavily into My Chemical Romance and bands of that ilk, and I wasn't used to albums that manage to be wholly good or without songs for the sake of having more songs), and "She's Only 18" marks the first of an adventurous slew of songs that I know, yet I don't know. "
3. Snow (Hey Oh)
"Have I ever mentioned how much Red Hot Chili Peppers are masters at making songs you want to know the words to? Not only because those in charge of writing these jingles and ditties are phenomenal with their grammar, but because… damn, Anthony sings in a way that's so convincing and cool. He's fucking cool, and when he trucks a million words a minute out of his mouth (more like fifty per verse, which is still damn impressive), it makes you want to mouth along at the very least."
2. Dani California
"The steady rhythm, the introduction to a plethora of themes, and one of the most cathartic and anthemic choruses a lover of music could ask for. I find myself discouraged by the slews of terrible music I sometimes encounter, but this song is a reminder of what it's all about and just how timeless a truly great song will be."
1. Wet Sand
"Back to the acoustics we go, and this time, it's a bit more optimistic than something along the lines of earlier songs. This makes me wonder of what Anthony's career would be like if he tried being a funk-laden contemporary folk singer, and if such a thing could ever really work without the backing of Flea and Frusciante (hey, he's managing without the latter as we speak)."