Strait Country Songs Ranked
Strait Country is the debut studio album by American country music artist George Strait, released on September 4, 1981 by MCA Records. The album's traditional country music approach—a mix of Texas honky tonk and the Bakersfield sound—presented a sharp contrast to the dominating trends within country music at that time. The album includes the singles "Unwound", "Down and Out", and "If You're Thinking You Want a Stranger (There's One Coming Home)". The album peaked at number 26 on the US Billboard Top Country Albums chart. Strait Country has been certified platinum by the RIAA. The album was one of the first to be recorded and mixed digitally. Here are all of Strait Country songs ranked.
Don't miss out on the unique voice of George Strait! Click and experience vulnerability through rock music!
10. Unwound
"From the get-go, Unwound grabs you and two-steps you across the dancehall floor with its driving bass and drum beat. It also has a nice take on a common, cliched phrase"
9. Her Goodbye Hit Me in the Heart
"Early George Strait and very good George Strait. He is a really special Country Music singer who brings the old school to the new in a very pleasing way. Great Album!""
8. Honky Tonk Downstairs
"Not only do we hear the influence of Hag in the sparse arrangements, but there's even a cover of "Honky Tonk Downstairs", a song originally recorded by George Jones, written by Dallas Frazier."
See more: George Strait Albums Ranked
7. She's Playing Hell Trying to Get Me to Heaven
"This is when he really had it down pat, prior to the new country explosion and the tearing down of country music…here was George playing real, honest-to-goodness country music. Sounds great."
6. Blame It on Mexico
"One of Strait fans' all-time favorite non-singles, Blame It On Mexico, stands out. It contains a nice, slight Tex Mex flavor, and an ideal chorus for singing along."
5. Every Time You Throw Dirt on Her (You Lose a Little Ground)
"One warning for listeners used to today's modernized country sound: These songs do seem a little rough around the edges, and lack the rich production value of today's hits. For some people, including me, that's a strength and what true country is all about."
See more: George Strait Songs Ranked
4. If You're Thinking You Want a Stranger (There's One Coming Home)
"If we contrast young George Strait with his successors just now starting to dominate contemporary mainstream country, the difference comes down to this: STRAIT COUNTRY is an album cut by an artist who respected and understood the musical heritage he was trying to join."
3. Friday Night Fever
"STRAIT COUNTRY is a deconstruction of country music, the likes of which the genre seems to need far too regularly for the cynic to believe have as much influence as we'd like. There's a certain hubris to a newcomer declaring from the beginning that he's going to reject the establishment."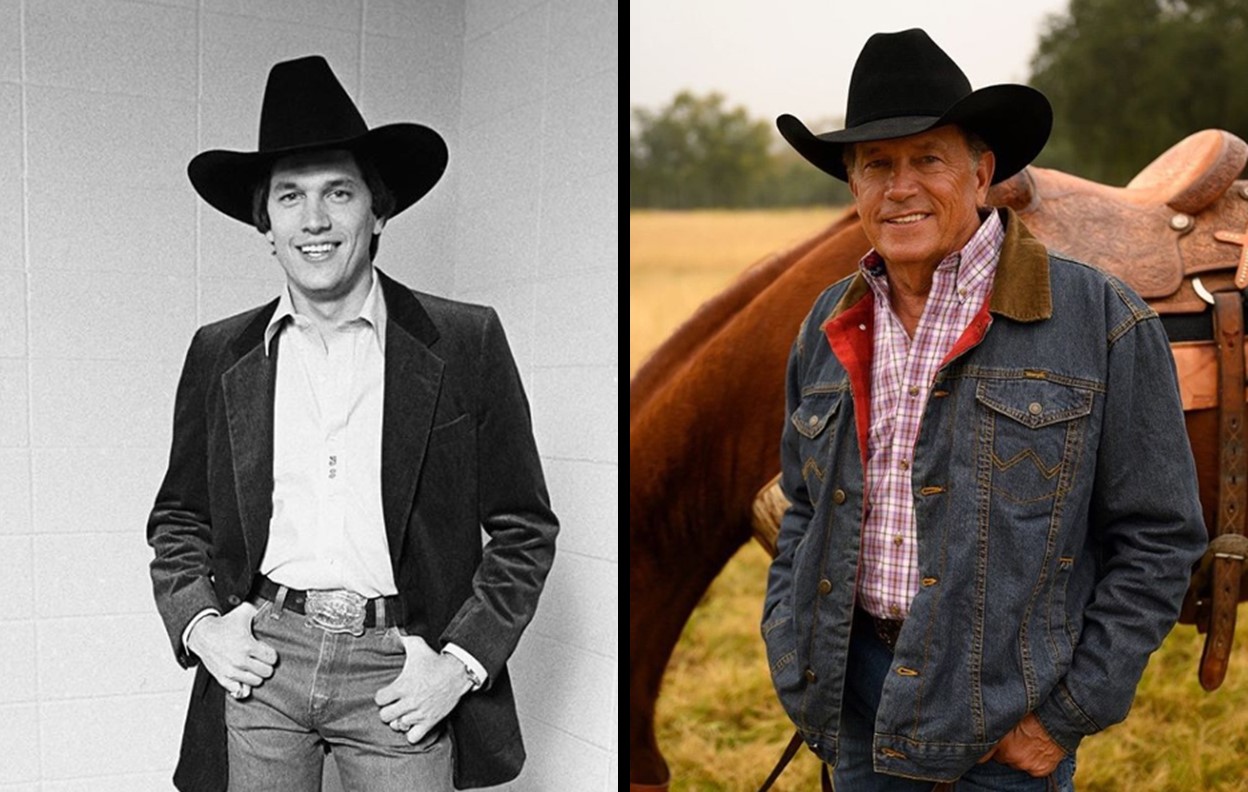 2. I Get Along With You
" There's a certain hubris to a newcomer declaring from the beginning that he's going to reject the establishment. What makes Strait so fascinating, though, particularly on this record, is that he isn't rejecting the mainstream countrypolitan/"Urban Cowboy" pop outright or trying to replace them with a fad of his own invention."
1. Down and Out
"STRAIT COUNTRY is a declaration of fealty to what had come before, and far greater testament to his appreciation for his predecessors than the name-checking lip service paid in so many songs here in 2014. At no point does Strait try to convince us of his credentials by sneaking in a lazy shout-out to a superstar; he instead trusted us to recognize in his song selection and production arrangements just where he stood, and it worked."