Strange Days Songs Ranked
Strange Days is the second studio album by the American rock band the Doors, released on September 25, 1967, by Elektra Records. The album reached number three on the US Billboard 200, and eventually earned RIAA platinum certification. It contains the Top 30 hit singles "People Are Strange" and "Love Me Two Times". In 2012, Strange Days was listed at No. 409 on Rolling Stone magazine's list of The 500 Greatest Albums of All Time. In 2007, Rolling Stone included it on their list "The 40 Essential Albums of 1967".[27] In 2007, on the occasion of the release of the 40th-anniversary edition of the album, Sal Cinquemani of Slant Magazine argued that "while The Doors had more frequent, obvious peaks, the quirky Strange Days is a more ambitious, unified work. There are fewer filler tracks and each song carries as much weight as the one before and after it" and called it "a document of a sometimes beautiful, sometimes scary, and often twisted era of fear and idealism." Here are all of the Strange Days songs ranked.
Don't miss out on the TIMELESS Jim Morrison! Click below to experience The Doors at their finest!
10. Horse Latitudes
"Horse latitudes might not be the albums standout, this odd spoken word, might feel a bit unfulfilling for its short lengtht, and yes the poetical value ain´t groundbreaking, but till sort of fascinating, the same goes for the backwards effects."
9. My Eyes Have Seen You
"My Eyes have seen you a miniature showcase of some boosted groove, partly rewarding, but not essential, and its sort of the same case with I can't see you, though it's a showcase of mellow philosophical melodies, its fine, but not totally mind blowing, however I like it for that its easy to listen too"
8. Unhappy Girl
"Unhappy Girl is also amazing with a great drumbeat that rolls along and with the twist in the guitar work, this is a real foot tapper its good a good moving gliding sound, neatly upbeat Yet still with a mellow, sweeping organ part that really but some extra drive to the song."
See more: The Doors Albums Ranked
7. You're Lost Little Girl
"This song is good as well, especially the intro. Maybe the lyrics are a step down from "Strange Days", these are still good but could have been much better in my opinion. The melodies themselves are great throughout the song though."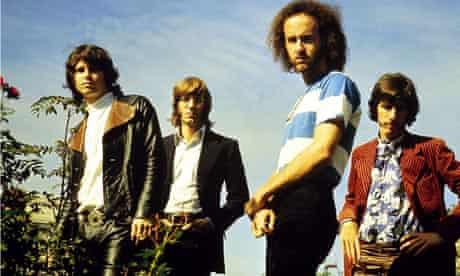 6. I Can't See Your Face In My Mind
"Great feeling in this one. Jim Morrison keeps adding metaphors to your troubled mind, at this point I no longer think about the weak songs and think "man this album is flawless!!!". Well… it's not, but it's good!"
5. Love Me Two Times
"Love me two times is another nifty swinging highlight, mainly Robbie Krieger's showcase in bluesy light spinning guitar work, its got a groove that instantly hooks you, the lyric (also written by Krieger) is delivered by Morrison in a confident laidback manner, and raises in intensity, as the song progresses"
See more: The Doors Songs Ranked
4. Moonlight Drive
"Not that bad actually, it's getting much better here. They capture the bluesy sound of Love Me Two Times but drench it in the atmospheric sounds from the first two songs, creating a nice little piece of art. The guitar solo is great, and the overall sound feels very comfortable throughout the song. I like the lyrics better here."
3. Strange Days
"A great song to start off the album. The atmospheric work is well structured, as are the riffs, melodies and chord progressions. Simply a very well written piece of art."
2. People are Strange
"This was what I think was the First song I ever Heard by The Doors, and It also has a mellow moody feel to it, but its got essential swing to it, and is very calm and groovy, an essential highlight on the album, special plus for the _taking a walk_ styled drum beat and piano."
1. When the Musics Over
"And when the music's over rounds it up great, ending all, despite its length and it nearly reaches to feel overlong, it never really becomes a great drag, and its got fairly impressive musical arrangement, and lyrics too are interesting, perhaps Jims whimsical screaming becomes a bit too much in the end, perhaps, its not the best Idea they ever carried.. but its still impressive, and an impressive improvement from _The End_"