The Joshua Tree Songs Ranked
The Joshua Tree is the fifth studio album by the Irish rock band U2. It was produced by Daniel Lanois and Brian Eno and was released on 9 March 1987 on Island Records. In contrast to the ambient experimentation of their 1984 release, The Unforgettable Fire, the band aimed for a harder-hitting sound within the limitation of conventional song structures on The Joshua Tree. The album is influenced by American and Irish roots music, and through sociopolitically conscious lyrics embellished with spiritual imagery, it contrasts the group's antipathy for the "real America" with their fascination with the "mythical America". Frequently listed among the greatest albums of all time, The Joshua Tree is one of the world's best-selling albums, with over 25 million copies sold. U2 commemorated the record's 20th anniversary with a remastered re-release and its 30th anniversary with concert tours and a reissue. In 2014, The Joshua Tree was selected for preservation in the US National Recording Registry, having been deemed "culturally, historically, or aesthetically significant" by the Library of Congress. Here are all of The Joshua Tree songs ranked.
Don't miss out on the TIMELESS U2 music below! Click to experience the power of BONO!
11. Exit
"This is a great song, but I feel like it is poorly performed on this album, much more so than "Running To Stand Still." The guitar part makes the studio version decent, but the vocal track is not very good, and for some reason extremely quiet, to the point that I can hardly hear the lyrics, which are really good. This song was written and recorded really quickly on the last day of The Joshua Tree Sessions, so that is probably why the studio version is so sloppy. "
10. Mothers of the Disappeared
"I hate how U2 has the habit of ending every album with a slow, boring song. It leaves a bad taste in my mouth. Still, the lyrics are meaningful"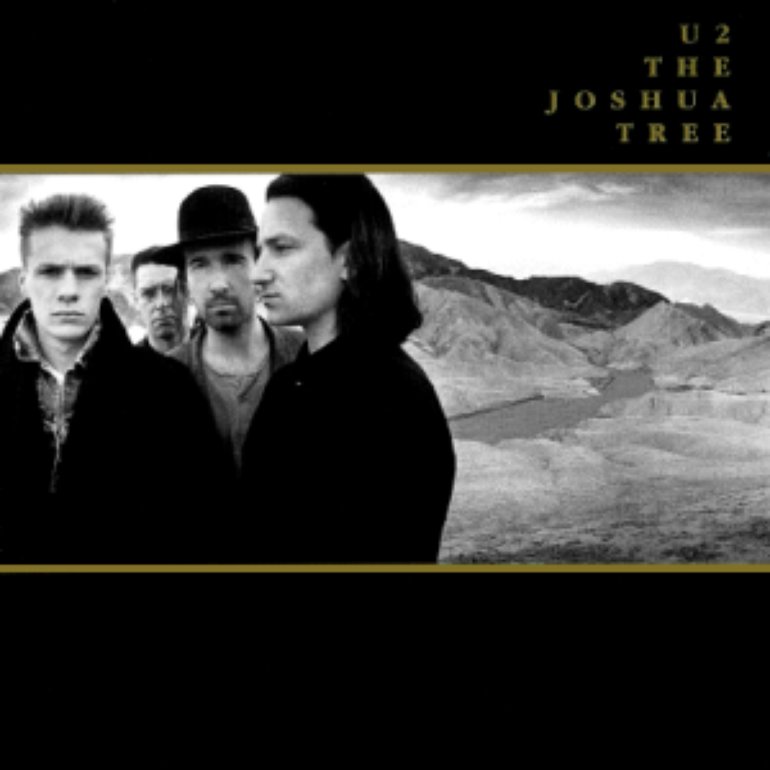 9. Trip Through Your Wires
"I never really understood this song, and it is the weakest song on the album, other than "Mothers of the Disappeared," which isn't really even a song. "Trip Through Your Wires" is still an interesting sounding song, and the chorus is good."
See more: U2 Albums Ranked
8. Running to Stand Still
"The lyrics to this song are unbelievable. Unbelievable. I love the contradictory statements made throughout the song, which add to the paradox of running to stand still. I feel like it could have been performed better though, and the vocal track is kind of monotone throughout the song. The live version on Live From Paris is better than the studio version"
7. In God's Country
"I have always loved this song, but I love it even more after having gone out into the Sonoran Desert, which this song is about. It really is an inspirational and unique place, and I can see why U2 wrote so many songs about it when they were out there. I also like the subtle bashes at the U.S. Government in the song. Also, if anyone ever asked me to show them one U2 song that best depicts the band and their writing style."
6. I Still Haven't Found What I'm Looking For
"This is a great spiritual song, but it is very different from U2's other religious songs in that it is more challenging God than praising him. We can see this difference throughout the album, and the reason for this is that Bono was going through a time where he felt God wasn't really there for him. I think that this song is extremely realistic, because we all feel like that at some point in our lives, even if we are really religious, and I think that that is what makes this song more of a classic that, for example, "Gloria" or "Rejoice.""
See more: U2 Songs Ranked
5. One Tree Hill
"This song is one of the most overlooked U2 songs, and it is a really awesome song. It is about Bono's friend who died, and the lyrics are really emotional and passionate, as is Bono's vocal track of it. You can tell that he really cares about this song. Going back to the pessimistic religious themes found on the album, I find the line "I don't believe in fancy roses or bleeding hearts" intriguing. Also, I love the biblical reference in the line "His blood still cries from the ground," but that is just me."
4. Bullet the Blue Sky
"This song is kind of dated in that the issue that it is addressing has already been resolved, but it is still a good song, and I like the spunky part where Bono says, "100! 200!" I find it corny that he was criticizing Ronald Reagan, considering all of his achievements for peace worldwide"
3. Red Hill Mining Town
"The album is abundant with driving rock beats and mostly unappealing vocal work from Bono. It's not necessarily the melodies he sings, but it's his voice in general (never been a fan of it). The songs either call for a softer touch, or a more aggressive tone from the voice."
2. With or Without You
"This is such a classic, and it is so great. The lyrics are really well written, and I also just love the idea of the song, that I can't live with or without you. That is just a very unique theme. I think that this also is like the previous song in that it has the same doubts spiritually, and a sense of hopelessness. The vocal track on this song is amazing."
1. Where the Streets Have No Name
"This song is so dramatic and such a bold way to start off the album. The lyrics are great. The music is great. One of the greatest U2 songs of all-time."