The Best Pop Punk Albums Of All Time Ranked
Pop-punk (also punk-pop, alternatively spelled without the hyphen) is a rock music genre that combines elements of punk rock with power pop or pop. It is defined for its emphasis on classic pop songcraft, as well as adolescent and anti-suburbia themes, and is distinguished from other punk-variant genres by drawing more heavily from 1960s bands such as the Beatles, the Kinks, and the Beach Boys. The genre has evolved throughout its history, absorbing elements from new wave, college rock, ska, rap, emo, and boy bands. It is sometimes considered interchangeable with power pop and skate punk. Here are all of the best Pop Punk albums.
Don't miss out the best Pop Punk albums. Relive the most memorable songs by clicking below.
15. Nothing Personal – All Time Low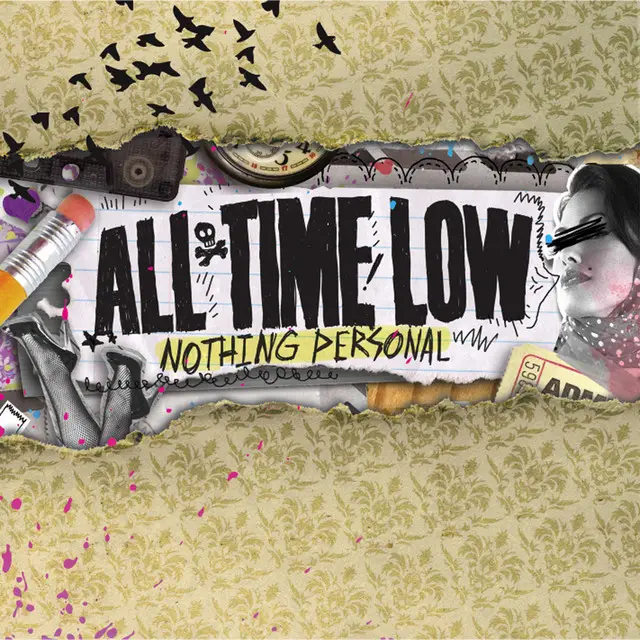 "Building on the great foundations laid down on So Wrong, It's Right, Nothing Personal propelled All Time Low further towards the mainstream. More of a pop sheen was present across this record, evidenced via its shiny production and the instant appeal of catchy singles "Weightless" and "Damned If I Do Ya (Damned If I Don't)," and even though the recording process was somewhat tumultuous and involved multiple producers, Nothing Personal hangs together very well, and features fan-favorite cuts like "Lost In Stereo" and "Therapy."
14. Does This Look Infected? – Sum 41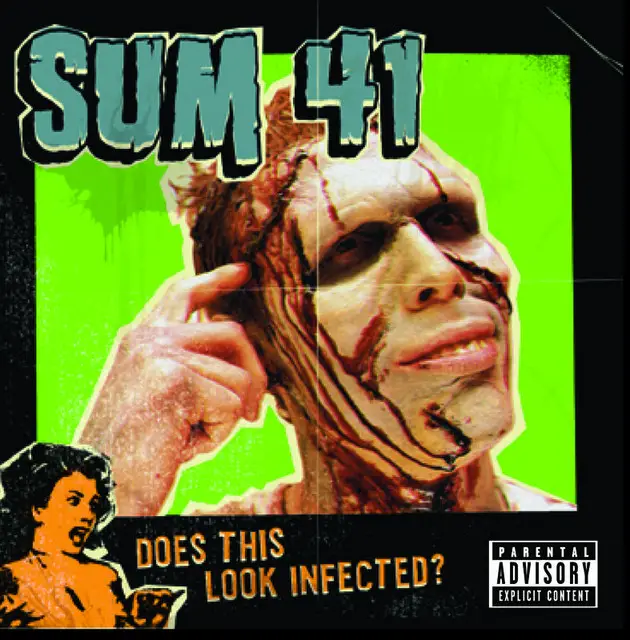 "Sum 41 already had a multi-platinum album under their studded belts once it came time for Does This Look Infected? to hit shelves. During pop-punk's peak in 2002, the guys chose to further explore their metal roots, crafting brutal riffs for tracks such as "No Brains" and "Mr. Amsterdam."
13. From Under the Cork Tree – Fall Out Boy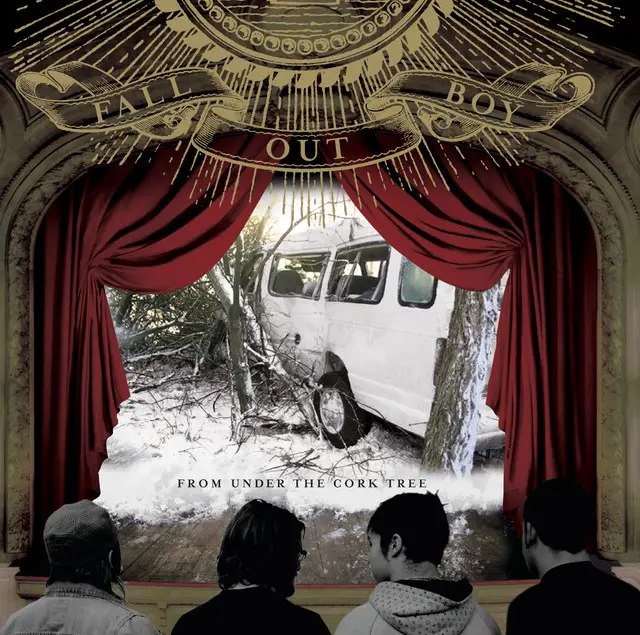 "In 2005 came the turning point of Fall Out Boy's career that threw them from rough 'n' ready punks to big-league players. From Under the Cork Tree pulled apart the sound of Take This to Your Grave, and with the assistance of a scene that was well in its throes, expanded FOB into an unstoppable, quotable machine ("The best part of believe is the lie" etc.). Those first beats of both "Sugar, We're Goin Down" and "Dance, Dance" truly sealed the deal."
12. Riot! – Paramore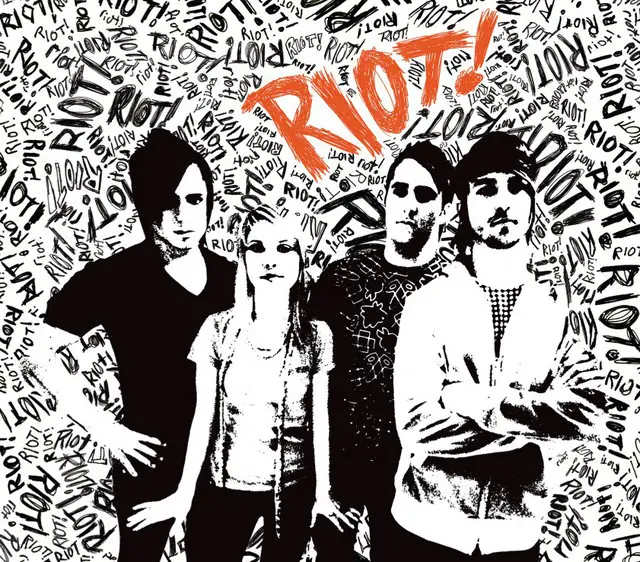 "Expanding upon the groundwork they laid on All We Know Is Falling, Paramore successfully manages to come into their own with Riot!. While anchored in the garage band aesthetic that their debut desperately relied on, their sophomore album features more intricate compositions, diverse arrangments, and solidified melodies. With all of the musical complexities present here that weren't on their first album, it doesn't stray the least bit far from the pop punk sound that would become Paramore's signature sound in the late 2000s."
11. Take Off Your Pants & Jacket – Blink 182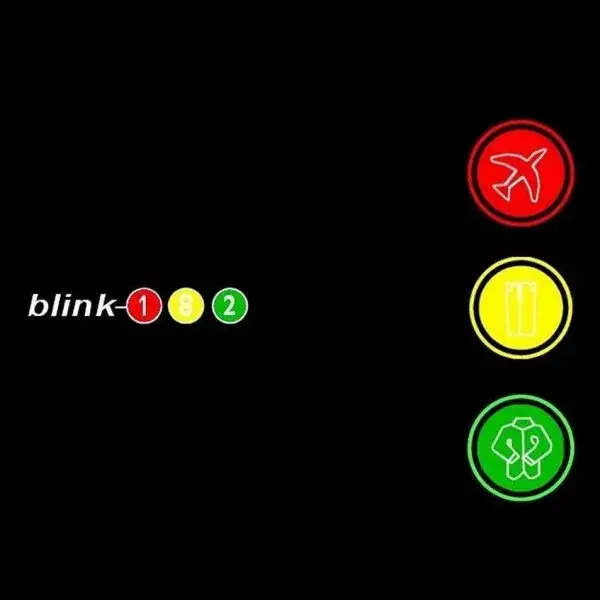 "If Enema of the State were the immature, popular high school kid, Take Off would be the same kid in his senior year, trying to figure out who he is and what he wants to do with his life. Whereas Enema was content with living uncommitted an free, TOYPAJ finds the band members falling in love and looking inward to answer some of life's odd questions. The Rock Show and First Date are two of the group's finest singles to date as both outline the experiences of once-awkward kids falling in love."
10. A Fever You Can't Sweat Out – Panic! at the Disco
"This album has had mixed reactions and I can totally understand Brendon Urie's voice wasn't the best (namely on Camisado) the autotune on certain songs (Nails for breakfast tacks for snacks and Time to dance) and being pretentious but in my opinion it is a classic and one of my favorite albums ever the songs feel unique and the lyrics are weird yet makes sense in terms of the themesI can't do it justice just listen to it"
9. Americana – The Offspring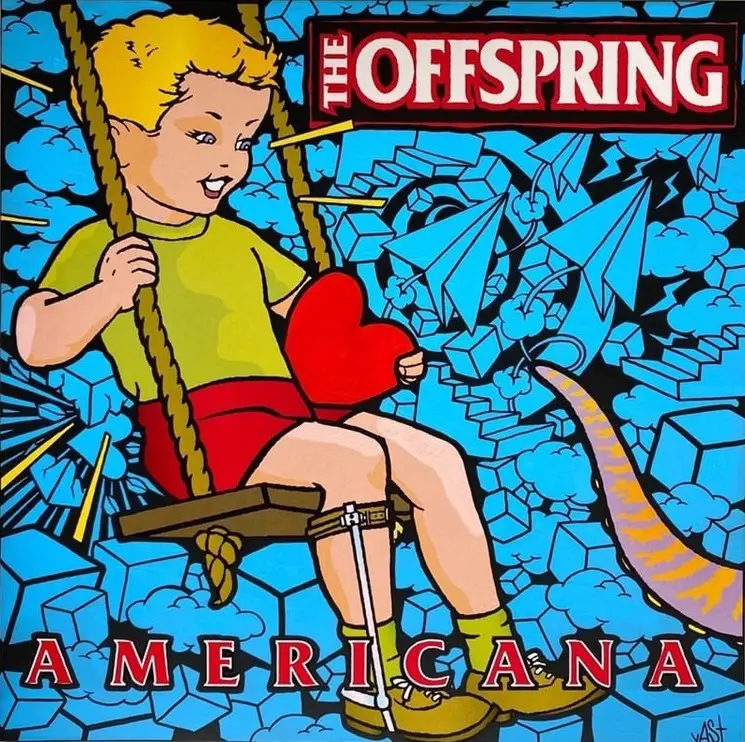 "If you were ever going to categorize an Offspring album as experimental, this would be the one. Little things like the ride cymbal transition from "Have You Ever" to "Staring at the Sun" and the cross-fading channels from "The End of the Line" that are best heard through headphones abound on this album. The biggest evidence of experimentation on this album (and the second best song on the album) is "Pay the Man". The Offspring really played around with their sound in the studio on this track, and it comes off as one of the best songs in their catalog."
8. All Killer No Filler – Sum 41
"In the summer of 2001, a gang of Canadian rap-and-metal-inspired punks brought snot-nosed music to its apex. With "Fat Lip," a new breed of the genre took hold, and for the first time, an act looked to be within snatching distance of Blink-182's crown. All Killer No Filler is exactly what you get with Sum 41's debut album."
7. Dude Ranch – Blink 182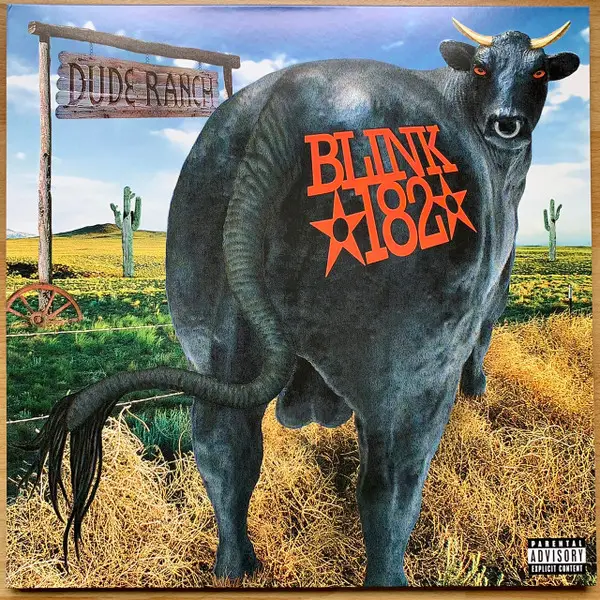 "Long before blink had pretensions of being a serious band, they were happy to thrash out a song called Dick Lips about being grounded. This was silly, slapdash and distinctly ragged 'round the edges, but their boundless energy and the moderate success of single Dammit set the scene for their subsequent world domination."
6. Insomniac – Green Day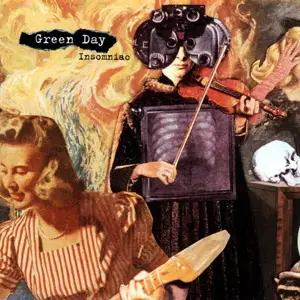 "Much more abrasive-sounding than Dookie. This is some pretty cool shit right here. Some much more dark lyrics and some songs are far from pop punk like Jaded and Geek Stink Breath. It's similar to Dookie but more abrasive. Some decent punk on here. Check this album out. Less cheesy lyrics appear and more darker lyrics about personal problems."
5. The Black Parade – My Chemical Romance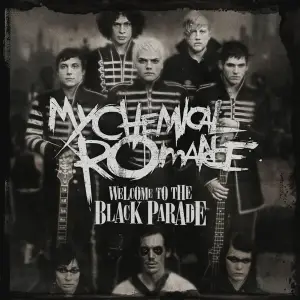 ""The Black Parade" is an album that's deeply ingrained in my being, an artistic masterpiece that's hard to put into words just how much it means to me. Its sonic richness and thematic depth make it one of the tightest rock records out there, rather than the often-predictable pop-punk of its peers"
4. Ocean Avenue – Yellowcard
"The quintessential summer cruising album from my high school years. I always had a theory that there is no such thing as a guilty pleasure, and Ocean Avenue was an album that almost made me turn my back on said theory. I would take so much shit from people telling Yellowcard was "gay" yet whenever I felt like rolling down my windows and just singing along like a little girl, this is my go to album."
3. American Idiot – Green Day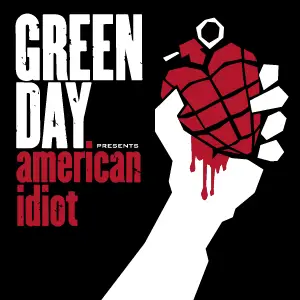 "Like it or not, this is one of the most definitive albums released in the 00's. This album to music is the same as Harry Potter is to literature: it's the perfect introduction to the road leading to heavier, perhaps a little more meaningful pieces of art, but it stands its own ground extremely well. It might not be the best record ever released, but it's definitely a lot of fun."
2. Enema of the State – Blink 182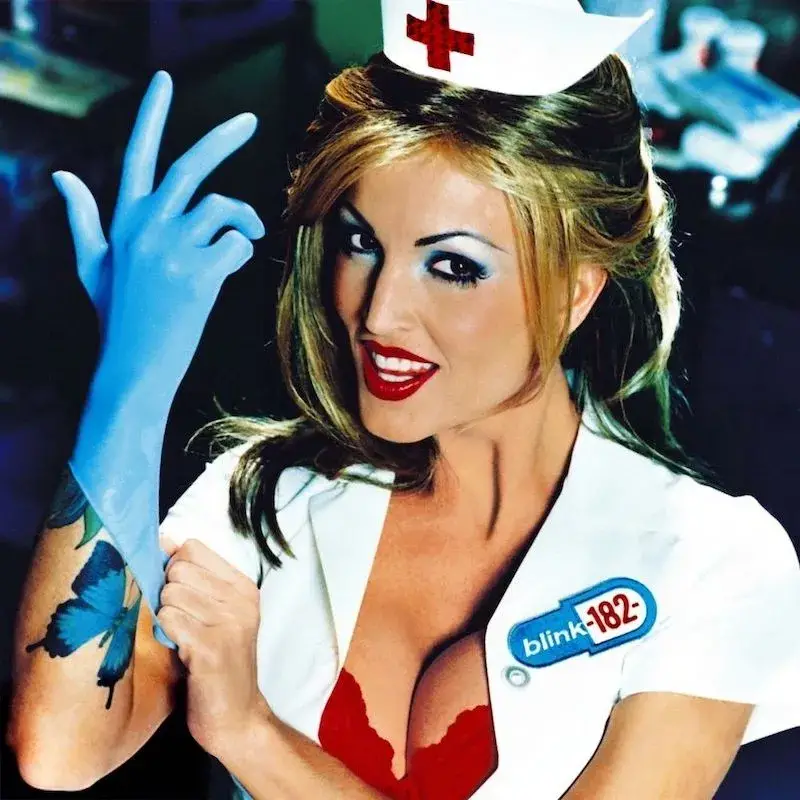 "Rock music is a genre where everyone tries too hard. However, this album made mastering the genre look easy. In the same way Elvis and The Ramones proved that music should be boiled down to a basic form, blink-182 proved once again that music is at its best when it is fun, simple, and passionate. The smash singles "What's My Age Again" and "All The Small Things" hit so big because they had lyrics everyone could relate with. Adam's Song was the first major "emo" hit, as its lugubrious lyrics resonated with depressed kids across the world and with an entire scene that would emerge just a few years later. Even non-singles like "Dumpweed" and "The Party Song" has become classics of their own. Rock was originally created to avoid the pretension of more complex genres like jazz, yet it has become a sad game of snobbery itself. One listen to this album will remind the listener on what makes the genre so thrilling."
1. Dookie – Green Day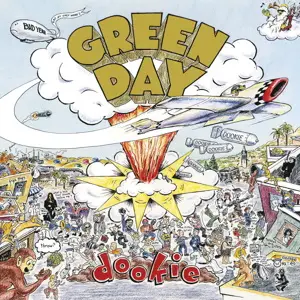 "Green Day's album presents the peak of the style, because it equally doses punk and pop sonorities. It isn't hard to listen or dissonant, addressing to every young man which was disappointed with his life, being conscient that some things will never change. This perspective is an introduction to the larger philosophy of punk rock, being the theme for future discoveries. This is the reason why "Dookie" remains a genesis album, because it is the beginning of a musical exploration which will lead to the classic punk and hardcore punk scene."