The Black Eyed Peas Albums Ranked
Black Eyed Peas (also known as The Black Eyed Peas) is an American musical group, consisting of rappers will.i.am, apl.de.ap, Taboo, and J. Rey Soul. Originally an alternative hip hop group, they subsequently refashioned themselves as a more marketable pop-rap act. Although the group was founded in Los Angeles in 1995, it was not until the release of their third album, Elephunk, in 2003, that they achieved high record sales. Black Eyed Peas have sold an estimated 80 million records, making them one of the best-selling groups of all time. According to Nielsen SoundScan, the group was the second-best-selling artist/group of all time for downloaded tracks, behind Rihanna, with over 42 million sales. They were ranked 12th on Billboard's 2000s Decade-End Artist of the Decade chart, and 7th on the Hot 100 Artists of the Decade. Here are all of The Black Eyed Peas albums ranked.
Don't miss out on the music of The Black Eyed Peas. Click below and listen to the songs that a lot of people love!
8. Translation (2020)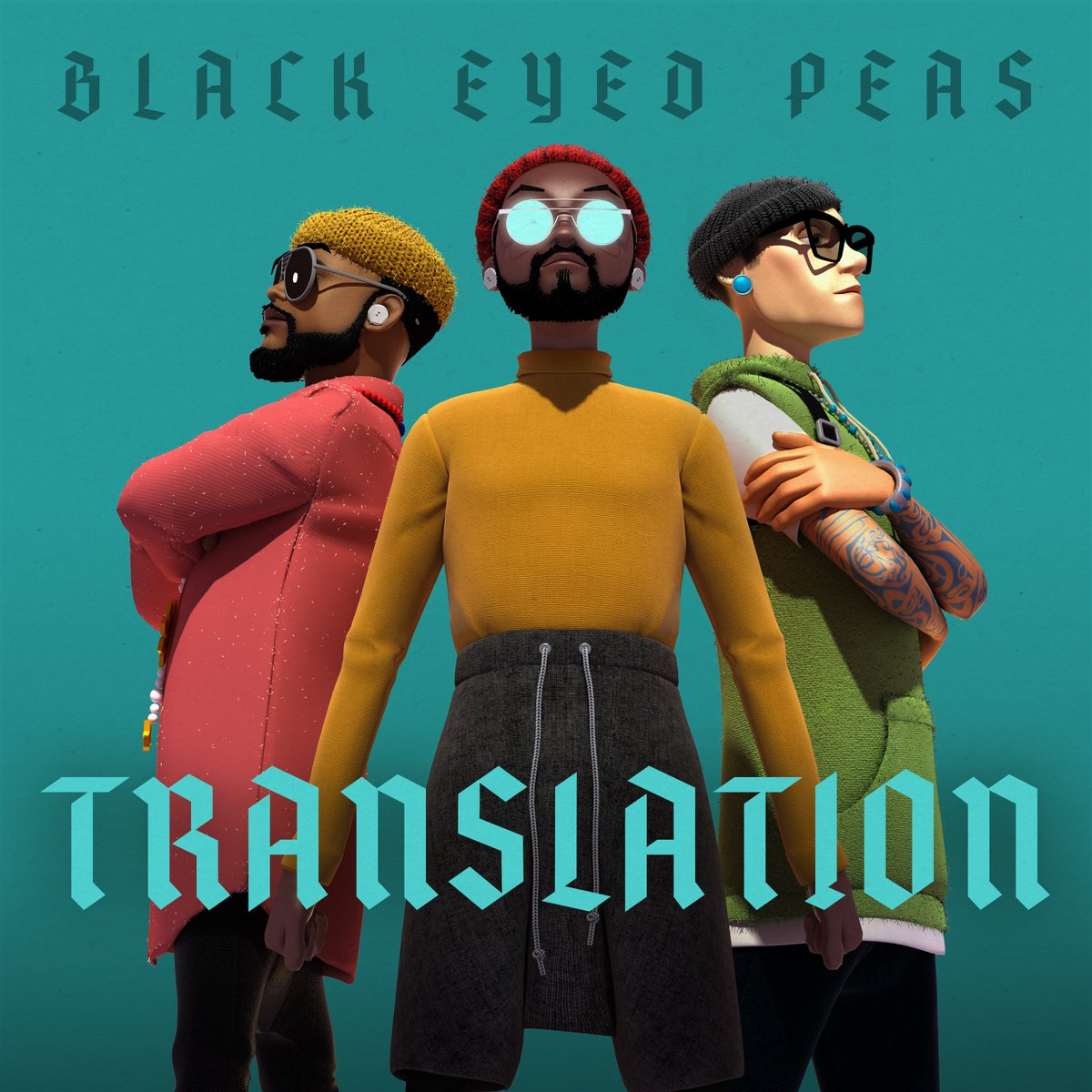 "Being a long time Peabody (fan) of the Black Eyed Peas, it was habit to buy their new album for my collection. This album is fantastic and outshines the last one (Masters of the Sun)…it's very Latino based and funky! Perfect for working out too…"
7. Bridging The Gap, (2000)
"Although I like the first one better, this one is really close to being just as good. All of the beats on here are unique, and genius. Will.I.Am was a master on the boards throughout 1998-2000, and here is more of his best work. Each beat sounds different, has many small details in it, and is fresh, funky, and great to just jam to. The guest appearances add some special flavor as well. Wyclef does a damn good job on that guitar, Most Def comes correct, and De La Soul drop some golden verses. Chali 2Na kills it on "Get Original", and made a memorable verse while doing so. This whole album is chock full of surprises if you're not familiar with the BEP sound. For example, they had a Premier beat on here that doesn't even sound like Premier. It was a dope beat, but what were they doing with Premier if Will already was great on the boards? Probably just wanted a small amount of variety since they were a west coast group."
6. Behind The Front, (1998)
"This right here is an excellent, underrated album. Black Eyed Peas are known for having that shitty watered-down talentless pop sound on their newer shit with Fergie. But, let's go back to 1998, before Fergie was even heard of. First off, Will.I.Am does a fucking great job on these beats!! They are ridiculous. Totally unique, bangin', and overall just amazing. There are some catchy tunes here yes, but they are filled with talent. Okay, maybe the MC's in this group aren't the best. But fuck that! Ignore them, and you still have a great album. This was coming out around the same time as groups like J5, and Blackalicious, believe it or not. And they even came out of LA. They don't really sound like a west coast group because of the beat creativity, but you can tell there's a few vibes here and there, reminiscent of the west coast. I would totally recommend this album to anyone, even non-hip-hop heads, because there is a lot to enjoy here."
5. Masters Of The Sun Vol. 1, (2018)
"I had a good review brewing for this album explaining that I loved this album so much. But it decided to vanish as I refresh the page. Here is the review. After two listens through the album, The Peas delivered on an album that had good verses and flows on these really impressive songs that had beat changes, really wonderful samples, and were quite varied. Songs like Constant, All Around the World, New Wave, Vibrations, Ring the Alarm, and the others brought their A-Game. Like from front to back, this brings me so much joy. Makes me feel like I'm a kid again. Makes me want to dance, makes me laugh with joy, and makes me grateful that The Peas returned with their best album. Yeah, you heard me! This was wonderful. One of the best albums of 2018, the decade and of all time from this individual."
See more: Adam Lambert Albums Ranked
4. The Beginning, (2010)
"The hooks are sticky as hell, the production is spot-on, and even the parts that aren't "good" are still super entertaining. Instead of being cringe-worthy like The E.N.D. was, this ranges from legitimately great to flat-out hilarious. If you can't laugh listening to XOXOXO or the ill-advised breakdown in Don't Stop the Party, I don't know what to say. This album doesn't take itself seriously, hell, the band themselves haven't since like 2003 (at the time of this album's release, that is, they actually just released a pretty "serious" album in 2018), and I love it for how much stupid fun it is."
3. Monkey Business, (2005)
"The majority of this CD is about having fun… and dancing. So take Monkey Business for what it is, just that. I used to be embarrassed to have this in my library, but fuck that. I had fun times with this playing in the background, therefore hearing it 5+ years on it only brings good feelings of good times back."
2. Elephunk, (2003)
"Has three really good songs: Let's Get Retarded, Anxiety, and Where is the love. Has a couple of other good songs: The APL Song, Shut Up Hey Mama. The rest of the songs are average. This album is less 'funky' than the last album, and appeals to a wider audience. Personally, I think Blacked eyed peas newer albums sound better than the old."
1. The E.N.D., (2009)
"The End is dance-pop elaborated into a variety of clichés executed with a techno-house flair reminiscent of Daft Punk. Though the lyrics can be juvenile and the auto tune gets obnoxious, neither of these aspects bother me much after getting into Kanye West. I understand that if a line is stupid in a party song then it's supposed to be stupid, because acting stupid is part of the fun."