The Dark Side Of The Moon Songs Ranked
The Dark Side of the Moon is the eighth studio album by the English rock band Pink Floyd, released on 1 March 1973 by Harvest Records. Primarily developed during live performances, the band premiered an early version of the record several months before recording began. The record was conceived as an album that focused on the pressures faced by the band during their arduous lifestyle, and dealing with the apparent mental health problems suffered by former band member Syd Barrett, who departed the group in 1968. New material was recorded in two sessions in 1972 and 1973 at Abbey Road Studios in London. The Dark Side of the Moon is among the most critically acclaimed records in history, often featuring on professional listings of the greatest albums of all time. The record helped propel Pink Floyd to international fame, bringing wealth and recognition to all four of its members. A blockbuster release of the album era, it also propelled record sales throughout the music industry during the 1970s. It has been certified 14× platinum in the United Kingdom, and topped the US Billboard Top LPs & Tape chart, where it has charted for 958 weeks in total. With estimated sales of over 45 million copies, it is Pink Floyd's most commercially successful album, and one of the best-selling albums worldwide. In 2013, it was selected for preservation in the United States National Recording Registry by the Library of Congress for being deemed "culturally, historically, or aesthetically significant". Here are all of The Dark Side Of The Moon songs ranked.
Don't miss out on the TIMELESS Pink Floyd music below! Click to experience the power of Roger Waters!
10. Speak to Me
"Mason's brilliant layering gives you a taste of what to come in the masterpiece. Speak to Me makes use of every sound effect present in the album. The madness and screams make way to the album's iconic groundbreaking composition."
9. On the Run
"On the Run puts the prog in progressive rock. Gilmour's and Waters' curiosity led them to compose one of the most important proto-electronic rock composition. A simple arpeggio pattern sped up to create a sound equivalent to anxiety. This is spiced up by the airport announcer, airplane sounds, and road managers laughing."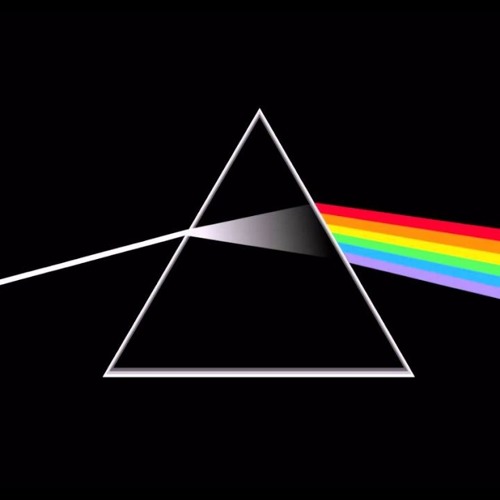 8. Any Colour You Like
"Any Colour You Like is my favorite composition. It has been since I first started listening to music and it will probably be my favorite long after I die. The reason why I have fallen in monogamic love with this tune is due to its perfection. The production behind it is unmatchable by any standard, the synthesizers take front row for most of the production, and the guitar/bass/drum combo serve as a base. In my mind this is what a song should try to achieve if it wants to be perfect."
See more: Pink Floyd Albums Ranked
7. Breathe
"Breathe, the song built out of King Miles' opus lays down the groundwork for the album's structural composition. The pitch bends, reverberation, and the way Mason makes love to his drum-set can be summed up with one word: perfection."
6. Eclipse
"Talk about an amazing way to close an album. Eclipse fittingly closes the album with an epic mixture of jazz organ roars, chorus shouts, lyrics summarizing the concept, and the one sustaining product of life. The beating of the heart."
5. The Great Gig in the Sky
"My second favorite song from the album! Also has my second favorite vocal performance of all time in music! Clare Torry's voice is instantly calming and beautiful even though her singing on this song is wordless and full of despair; I find that the fact that there are no words to this song makes it better. LOVE Clare Torry's voice and originality with her performance on this song, and also Rick Wright's piano playing, just as much 'The Great Gig in the Sky' is an absolute classic & I knew from the very first time I heard it that it I loved it, it would become one of my top 10 songs of all time later- This song is the most underrated song of all time in my opinion."
4. Brain Damage
"I don't know how many times I have cried to the synth solo in Brain Damage but I do know that I will always look back at this piece as the music embodiment of nostalgia. The lyrics take in spirit the view of a madman in an asylum. It also serves as a transition to one of the greatest endings in the history of music."
See more: Pink Floyd Songs Ranked
3. Money
"Money, the forced single of the record, achived what it set out to become; a money maker. The album summarizes the lives and personalities of the high class. It also includes one of the best saxophone solo present in Pink Floyd's Discography. Dick Perry is a hell of a saxophonist."
2. Us and Them
"Everything comes together on this song. Great vocals and guitar from Gilmour, brilliant piano and keyboards from Wright, though provoking lyrics from Waters and dynamic drumming from Mason. Add onto that Dick Parry's beautiful and soulful saxophone playing and the female backing singers and you have an incredible song, the best for me on all of Dark Side of the Moon."
1. Time
"Time is the most sophisticated composition in the record. Classic rock is present with the guitar solo, progressive rock is present with the use of special effects and reprises. The album's concept is also summed up in the lyrics leading up to the guitar solo. Life can catch up to you and when it does be ready for the shit-storm."