Wish You Were Here Songs Ranked
Wish You Were Here is the ninth studio album by the English rock band Pink Floyd, released on 12 September 1975 through Harvest Records and Columbia Records, their first release for the latter. Based on material Pink Floyd composed while performing in Europe, Wish You Were Here was recorded over numerous sessions throughout 1975 at Abbey Road Studios in London. Wish You Were Here received mixed reviews from critics on its release, who found its music uninspiring and inferior to their previous work. It has retrospectively received critical acclaim, hailed as one of the greatest albums of all time, and was cited by keyboardist Richard Wright and guitarist David Gilmour as their favorite Pink Floyd album. It reached number one in the US and UK, and Harvest's parent company, EMI, was unable to keep up with the demand. Since then, the record has sold over 20 million copies. Here are all of the Wish You Were Here songs ranked.
Don't miss out on the TIMELESS Pink Floyd music below! Click to experience the power of Roger Waters!
6. Shine on You Crazy Diamond
"Shine On… has some fantastic guitar melodies, although they are hardly the most imaginative or creative things to have been created they have enough viscosity and expression to carry the whole piece through a quiet accompaniment and synth-biz crunch. Even by the time we finally reach the pub-screaming chorus it doesn't give any cringing disgust. It sounds nice and pleasing and just drives by like a next door neighbour found the best burger bar in town. I can hardly critique their timing, if you dislike the length of the solo then I would stop listening now."
5. Shine on You Crazy Diamond (6-9)
"Shine on you crazy diamond 6-9- it feels a little disappointing after hearing Wish You were here, but it's still really good. Sounds a lot like the start, but I still really like it."
See more: Pink Floyd Albums Ranked
4. Welcome to the Machine
"Unlike most of the tracks on the album, this track does not focus on Syd Barret, instead Pink Floyd decides to use syntactic ambiguity in order to create a song with two different interpretations – One of them is Pink Floyd's dark view on the music industry, how it capitalises on your privacy and ruins your state of mind. The other one is a deceptive prediction on what our future would look like: Machines would start shaping our life. Frankly speaking, this prediction is not wrong, it's just ageing better and better as time passes by. I love the guitar solo and the progressive synths. The soothing vocals carry the instruments as the song progresses."
3. Have a Cigar
"One of the more "Upbeat" progressive production used in this track. This song satirically calls out record labels who love money and want to turn great songs into "Monsters" just because they want more money, this of course restricts the limitations of art: which is something artists/listeners don't usually like. This topic has been widely discussed since the 70s-80s, by artists like Michael Jackson or Prince. While being a great track, I feel like this track falls short against the other tracks – Solely because the progressive elements don't sit well with the satirical vocals laid down by the lead singer."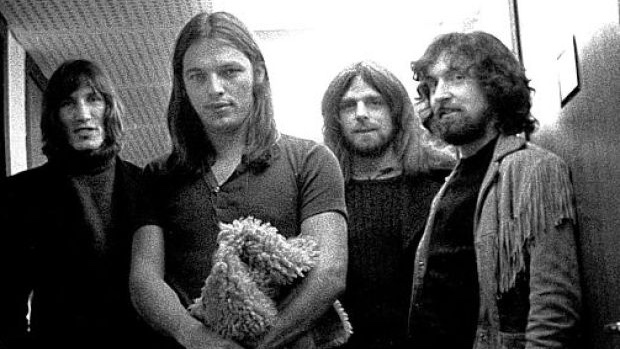 2. Shine On You Crazy Diamond, (1-5)
"Exploiting the progressive elements, Pink Floyd utilizes an extremely well put together guitar solo. The instruments change the entire state of mind of the listener. As soon as the drums kick in, it feels like a huge part of the song has changed. The band also uses some jazz influence by playing the sax to support their acoustic guitar solo. The way each part of the song progresses and transitions to the next creates an extremely soothing experience for the listeners. The track's title is a clever reference to Barret's nickname – "SYD". The lyrical part of the track comes from "Part 4″, where Pink Floyd essentially discusses what went wrong with Syd Barret and motivates him through the lyrics."
See more: Pink Floyd Songs Ranked
1. Wish You Were Here
"Ah, the title track, possibly the most iconic progressive rock track ever created – certainly the most recognisable. I love the nostalgic/sensational value this holds for many people. While the lyrics are specifically made for Syd Barret, the lyrics are a tad bit generic, making it easy to relate for anyone who's lost someone significant in their lives. The instruments are extremely precise, everything about this song supports each other, resulting in one of the greatest collisions of instruments. This is a great "goodbye" song to the late Syd Barret. It's one of the most emotional tracks ever made."