The Derek Trucks Band Songs Ranked
The Derek Trucks Band was an American blues-rock group founded by young slide guitar prodigy Derek Trucks, who began playing guitar and touring with some of blues and rock music's elite when he was just nine years old. After experimenting as an adolescent with musicians he met between tours and recording sessions, Trucks founded The Derek Trucks Band in 1994. With family ties to The Allman Brothers Band, Trucks continued to experiment and play with others, carefully assembling his own band over a period of several years. Led by Trucks and loosely based in his family home in Jacksonville, Florida, the band generally consisted of six members. The bandmates have combined their talents to perform pieces from some of the most highly regarded musicians before them, while at the same time collaborating on writing the songs they have recorded. The band's eclectic sound is a way for Trucks to explore his own creativity alongside his role as a guest, and eventually a permanent member, in The Allman Brothers Band. Here are all of The Derek Trucks Band songs ranked.
Don't miss out on the music of The Derek Trucks Band below! Click to enjoy the evolution of their sound!
8. Don't Miss Me (Already Free, 2009)
"Loved this album by Derek Trucks and have had it in constant rotations since buying it a week ago. I had other DT albums but hadn't bought this one yet, so glad I did! I think it may be my favorite!"
7. Crow Jane (Songlines, 2006)
"Well this really is one beautiful album, full stop. It contains something in it for everyone. An exquisite mixture of blues, rock, soul, jazz and world music, Derek Truck and his band demonstrated to be instrumentally highly accomplished, and a closely knit band, capable of creating heavenly music, Derek himself known as a unique slide guitarist."
6. Sweet Inspiration (Already Free, 2009)
"In this new album, his inclusion of others, their vocals and full span melodies may cut down a bit on his guitar magic, but it is more settling and inclusive of the potential audience."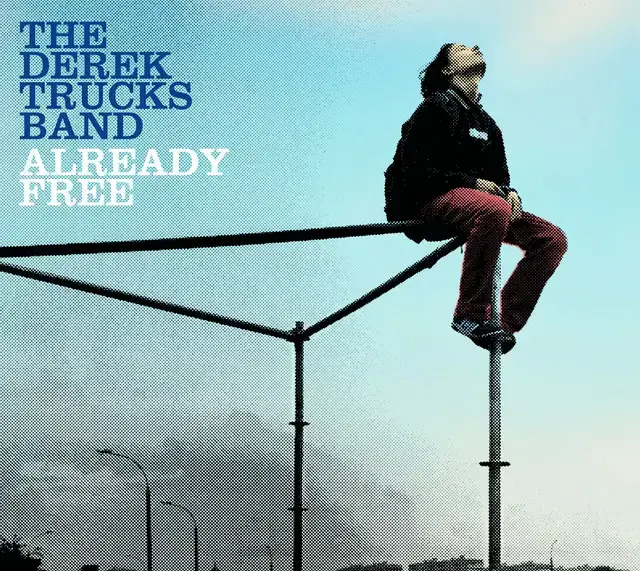 5. Down Don't Bother Me (Already Free, 2009)
"As it says in the beginning of the liner notes, this feels like home the first time you listen to it. While I can't read anyone's mind, I have a feeling that this may be the CD that the band has been reaching for. "
See more: The Derek Trucks Band Albums Ranked
4. Back Where I Started (Already Free, 2009)
"This is a must listen to album for anyone remotely interested in top quality music. Derek Truck's skill on guitar marks him as one of the best current guitarists (almost untouched by his prowess with his slide), and is reminiscent of the late Duane Allman."
3. Down in the Flood (Already Free, 2009)
"There is no wonder as to why Already Free has garnered a Grammy. Fantastic songs, beautifully composed, you would be missing out on a landmark piece of music. Outstanding music for the hardcore blues/music enthusiasts and still can be enjoyed by even casual listeners. Highly recommend this listening experience."
2. Midnight in Harlem (Revelator, 2011)
"A friend of mine sent me a YouTube video of Tedeschi Trucks version of Midnight in Harlem. I was blown away by this song, the music the instruments and by the vocals. This song grabbed me and I immediately bought the Revelator album. Many more great songs on this album. I highly recommend this band and this album"
1. The (The Derek Trucks Band (1997)
"DEREK TRUCKS creates wonderful jazzy world rock music with his ever so tight and funky band – they have been playing together a long time and it shows in the wonderfully fresh music that they create."