The Waterboys Songs Ranked
The Waterboys are a Scottish-Irish folk-rock band formed in Edinburgh in 1983 by Scottish musician Mike Scott. The band's membership, past and present, has been composed mainly of musicians from Scotland, Ireland, Wales, and England. Mike Scott has remained the only constant member throughout the band's career. They have explored a number of different styles, but their music is mainly a mix of folk music with rock and roll. They dissolved in 1993 when Scott departed to pursue a solo career. The group reformed in 2000, and continue to release albums and tour worldwide. Scott emphasizes a continuity between The Waterboys and his solo work, saying that "To me, there's no difference between Mike Scott and The Waterboys; they both mean the same thing. They mean myself and whoever are my current traveling musical companions." Here are all of The Waterboys songs ranked.
Click below and enjoy the music of The Waterboys. Experience alternative punk songs!
11. The Pan Within (This Is the Sea, 1985)
"The meaning of life in musical terms for all existence, is this one song. That slightly dragging guitar and mental (literally) violin. Steve Wickham makes this without a doubt. But there is an under current of the wild West."
10. A Girl Called Johnny (The Waterboys, 1983)
"I think this is a song about a girl who refused to be something that the world may have wanted her to be. Like maybe she was tired of having to be this or that. To the line where she's had enough of life and death. I'm almost sure that it means she has seen to much of death (whether it be physical or the death of values and dreams) and she's tired of the troubles of life."
9. Building the City of Light (Bring 'Em All In, 1995)
"This solo work from the mastermind of the Waterboys was a perfect compliment to Mike Scott's recent Autobiography "Adventures of a Waterboy." This work places you in the emotional here and now of Scott's adventures into spirituality in the community of Findhorn in Scotland, and his sorrow/confusion at the breakup of the band at that point. Emotionally pure, spiritually cognizant, musically competent — I love it."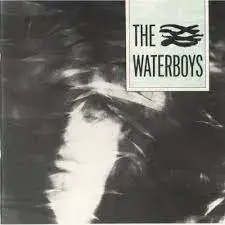 8. And a Bang on the Ear (Fisherman's Blues, 1988)
"And a Bang on the Ear" with its bright and charming little folk melody, gorgeous in its down-to-earth simplicity and full of whimsy. Magnificent pop/celtic folk album. Like the Pogues (same nationality), without the punk-rock mood. But as entertaining and great. Awesome album."
See more: The Waterboys Albums Ranked
7. World Party (Fisherman's Blues, 1988)
"Peep that piano opening to "World Party" that's sure to grab your attention and make you go, "Aw yeah, man!" Also dig the substitute-lyric "This Land Is Your Land" that closes the album. The music never stops, and neither does my ability to appreciate one track on this album or another."
6. Love Anyway (The Whole of the Moon, 1998)
"Excellent lyrics and style make this recording a great addition especially those who like a more "folk style" rock. Mike Scott reminds me of Dylan, but a better voice."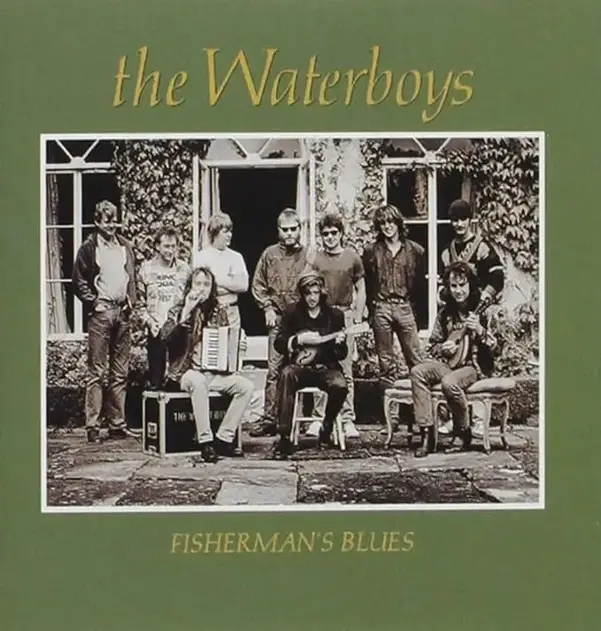 5. The Return of Pan (The Whole of the Moon, 1998)
"Very good heartfelt compositions. Although the tunes aren't anything that would make a catchy hit, Mike Scott pours his soul into these songs and that makes them pleasant and refreshing.."
See more: Kane Brown Albums Ranked
4. Glastonbury Song (Dream Harder, 1993)
"I like this song more and more each time that I listen to it. Rarely does a song come out so hot and sustain it's energy. Scott sounds confident espousing his mystical,spiritual and sometimes ridiculous lyrics and some of his guitar playing is fantastic but the set is sadly light on good songwriting "
3. Bring 'Em All In (Bring 'Em All In, 1995)
"Mike Scott's "Bring 'em all in" is an album that can raise the hair on the back of your neck, move you to pity, inspire compassion for all your earthly brothers and sisters, and ultimately soothe the soul."
2. The Whole of the Moon (The Whole of the Moon, 1985)
"Great song. Despite its over playing it still very enjoyable to listen to nowadays. The singing is great and really catchy, the guitar has a great memorable and catchy riff, and makes the song be really memorable. Perhaps it sounds a bit too commercial, but i still do enjoy it alot."
1. Fisherman's Blues (Fisherman's Blues, 1988)
"The superlative "Fisherman's Blues" is mid to uptempo with fine guitar, bass and drums and stunning interplay between the marvellous mandolin and fiddle of Thistlethwaite and Wickham, Mike Scott's longing, yet immensely uplifting vocal aching for a simpler, naturalistic life and liberation and restorative balm from the constraints and lack of fulfilment of modern life"