These Days (stylized as (these Days)) is the sixth studio album by American rock band Bon Jovi, released on June 27, 1995, by Mercury Records. This was the first album Bon Jovi released after the dismissal of original bass guitarist Alec John Such, who was unofficially replaced by Hugh McDonald, who would officially replace him in 2016. The album, produced by Peter Collins, Jon Bon Jovi and Richie Sambora, is praised by many critics and fans as their best album. These Days is overall a darker album in contrast to the band's usual brand of feel-good, inspiring rock songs and love ballads. In 2006, the album featured in the Classic Rock & Metal Hammer's The "200 Greatest Albums of the 90s". In the U.S., despite selling 1 million copies and certified platinum by the Recording Industry Association of America (RIAA), the album was not as successful as it was overseas and the album peaked at number nine on the Billboard 200. Here are all of These Days' songs ranked.
Don't miss out on the TIMELESS Bon Jovi music below! Click to experience one of the best-selling bands of ALL TIME!
12. Damned
 "Damned" is an all-out jam with a funky rhythm and soaring vocals by Jon, who sings about being involved with a married woman. With a crunchy beat and flavorful horns this song can only prove to be great live"
11. Diamond Ring
"Diamond Ring" wraps up the album with simple, yet meaningful lyrics, wrapped around an euphonious acoustic guitar. Jon's clear, aesthetic vocals and Richie's backups makes this short, yet charming song complete.
10. Hey God
"The album opens with a hard-hitting "Hey God", which explores issues of poverty, violence and hard times in today's world, while questioning God's presence as these tragedies go unchecked."
See more: Bon Jovi Albums Ranked
9. (It's Hard) Letting You Go
"(It's Hard) Letting You Go" uses picturesque lyrical prose telling a gut-wrenching story about grieving the loss of someone you love very much, backed up by a simple, yet enchanting guitar melody.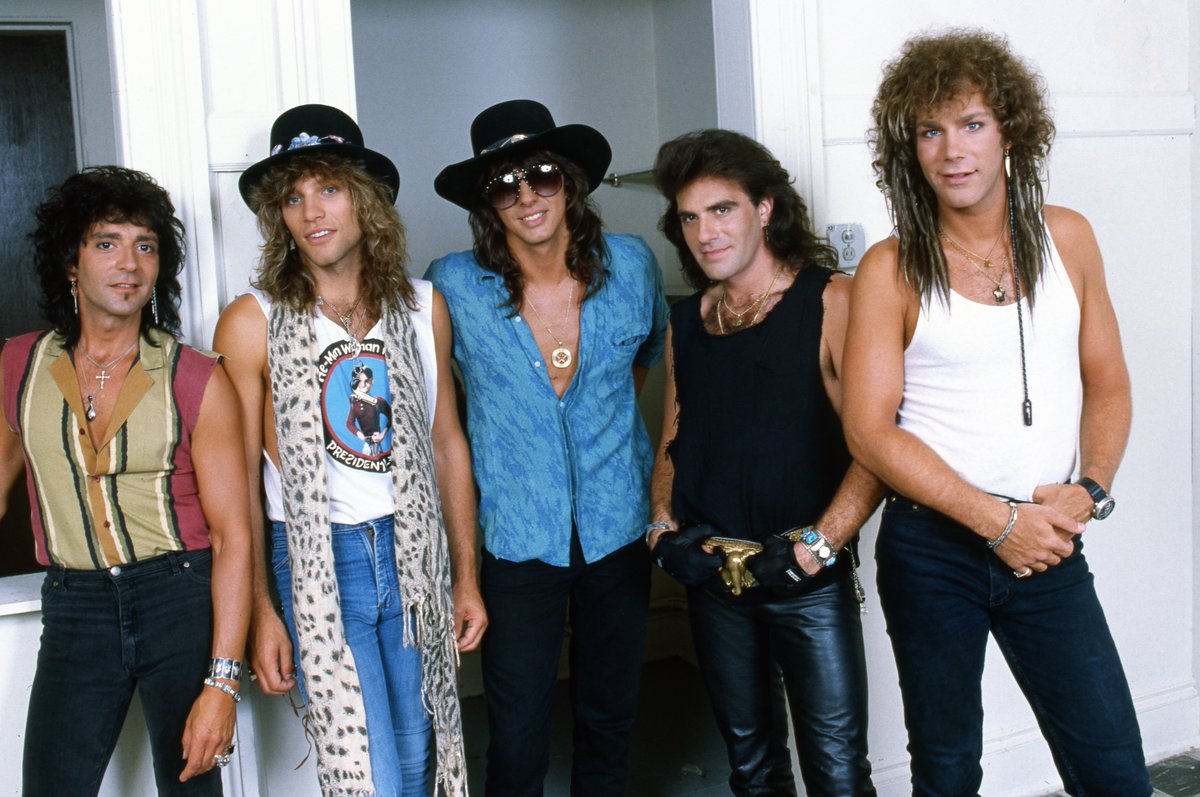 8. Lie To Me
"Lie To Me" is a relationship song about having some hope left as long as your soul mate believes in you because, without that, there would be nothing left. Musically, it's backed with melodic keyboards and guitars, while Richie croons softly in the background."
7. Hearts Breaking Even
"Heart's Breaking Even" is another break-up song about calling quits on a relationship before it's too late, providing a waltzy, soulful rhythm."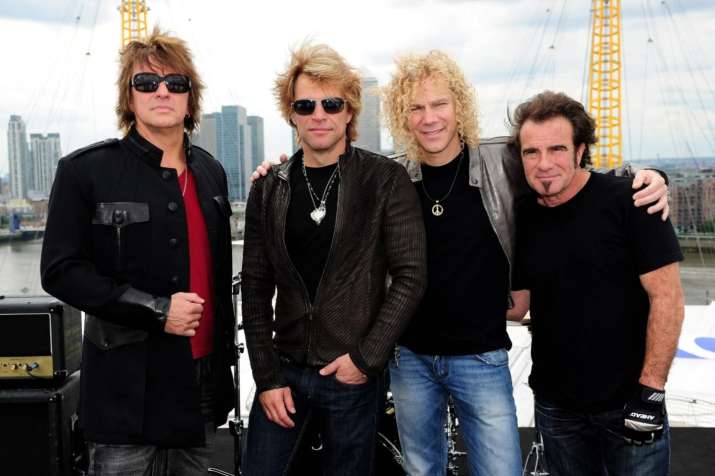 6. If That's What It Takes
"If That's What It Takes" provides us with a positive outlook on being there for your partner in a relationship and trusting that person, even though that trust has been broken in the past. The ballads are plentiful on this album, but they are all very unique in their own right."
See more: Bon Jovi Songs Ranked
5. Something For the Pain
"Something For The Pain" begins with windchime-sounding keyboards and a forceful guitar intro. The song has a catchy feel, a harmonious chorus, and thought-provoking lyrics about needing someone or something to get you through those painful blues. Richie and Jon add a nice effect to the song by singing separate verses at the same time during the bridge."
4. Something To Believe In
"Something To Believe In" proposes a sense of hopelessness about friendships, religion, and circumstances. Backed by a tribal drum beat and tambourine, and punctuated with a series of "heys" by Richie, this song proves to be the most cynical on the album."
3. These Days
The title song, "These Days" begins with an exquisite piano intro, leading into a sonorous guitar intro. The clever lyrics, sung soulfully by Jon, paints a very real picture of today's world of lost innocence, irrevocable heroes, and dreams hard to grasp."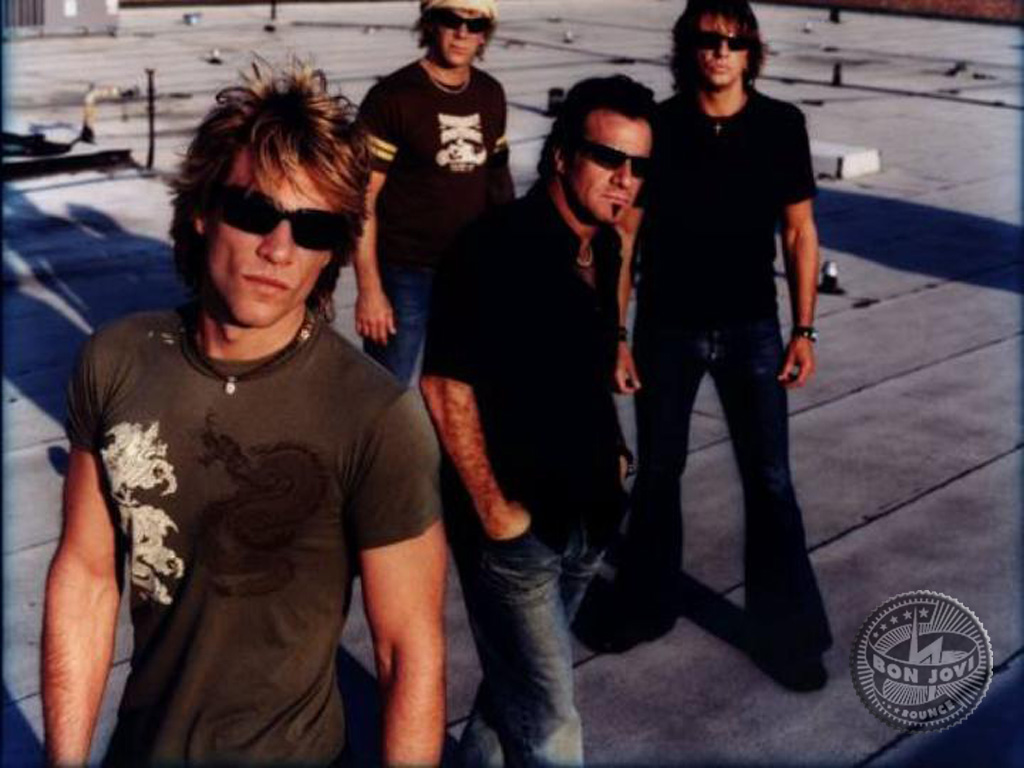 2. My Guitar Lies Bleeding In My Arms
"My Guitar Lies Bleeding In My Arms" is eerie-sounding and dismal both musically and vocally, telling the torture of being hit with writer's block.Possibly one of the the best song on the album, slow, menacing, eerie, and then kicking into a powerful rage that hits home. 
1. This Ain't a Love Song
"This Ain't A Love Song" is a break-up song that paints beautiful pictures lyrically, laced with engaging keyboards and R&B vocals. This Ain't A Love Song is a break-up song that paints beautiful pictures lyrically, laced with engaging keyboards and R&B vocals."